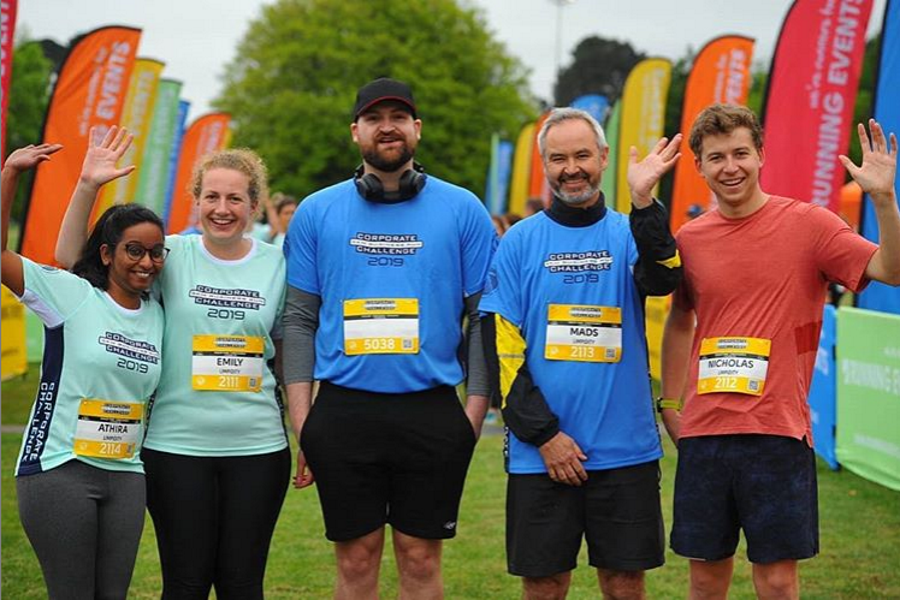 Startmate announces first New Zealand cohort—with ventures spanning proptech, electric jet systems to aerospace hardware—receiving investment, mentorship and exposure to the accelerator's global investor network.
The Australian-born startup accelerator, which announced its first global expansion into New Zealand in May, provides members of each cohort an initial investment of NZ$75,000 at their latest valuation. Of the five startups in Startmate's NZ20 cohort, four are co-founded by women. Forty percent of applications to NZ20 and the concurrently-run Melbourne accelerator program came from ventures with at least one female founder.
NZ20 will be held exclusively online to address necessary social distancing measures in light of COVID-19. While typically each cohort would complete the 12 week program with a trip to San Francisco, the 2020 programs will conclude with a virtual investor 'demo day' where founders pitch their ideas to a global audience. Startmate's first virtual demo day in April 2020 attracted almost 2,000 audience members and sparked 100 investor-founder connections.
Startmate is backed by Australia's leading VCs and family offices, including SquarePeg, AirTree and Blackbird—which recently expanded into New Zealand with a NZ$30 million fund targeting the country's most ambitious startup founders.
Startmate's chief executive Michael Batko explains New Zealand's talent pool of ambitious founders created a highly competitive selection process for NZ20.
"We were highly impressed with the calibre of applications to our first Kiwi cohort and we're thrilled to be hitting the ground with a network of fantastic mentors who know and understand the potential growth in this market and beyond," says Batko.
"The five companies in NZ20 make up a diverse cohort that represents Startmate's industry agnostic approach. We look for founders with ambition and passion, first and foremost, and then provide those founders with the tools and network to supercharge their business."
Startmate's first New Zealand cohort:
Landlord Studio—a proptech software platform that helps DIY landlords keep track of the finances of their rental. Landlord Studio tracks rental income and expenses, screens tenants, sets reminders and creates professional financial reports and more. Empowering landlords to more effectively manage their rental properties through automation. Founded by Charles Chan and Logan Ransley.
Sonnar Interactive—an enterprise software for accessible libraries—including charities, not-for-profits, social enterprises and governments, to address needs faced by people with reading disabilities such as vision impairment, dyslexia and arthritis. Sonnar allows its users to manage, publish and share accessible content globally and let people read books on any device and operating system, including voice assistants. Founded by Jarek Beksa, Jeong Su Jeon and Sara Chin.
Limpidity—an aerospace startup that disperses fog to provide the visibility pilots and air traffic controllers require at every stage of their aerodrome operations. Limpidity achieves this through dispersing a hygroscopic powder from a drone to absorb the moisture in the sky. It takes a 10 minute operation to create over 5km of visibility for beyond 2 hours. Founded by student pilot Emily Blythe.
Woork—an enterprise software that automates the workflow of real estate agents and leverages their data to find new listing opportunities from their network. Woork addresses the patchwork of methods used in the real estate industry with a single SaaS, removing inefficiencies caused by fragmented tools that compromise sales, opportunities, processes and client experiences. Founded by Michael Max, Sarah Codling and Haoyang Feng.
Voltaic Electric Jets —a hardware startupmaking electric jet propulsion systems for small boats and tenders. Voltaic implements its powerful, compact and lightweight system to address the need for combustion engines and outboards, which are large, heavy and discharge a number of environmentally harmful substances including C02 and particulate matter. Founded by Bex Rempel and Neil Mans.
The NZ20 cohort, which runs for 12 weeks commencing this month, will be mentored by Kiwi leaders and founders from Xero, Raygun, EducationPerfect, Wish, Vend and 90Seconds, as well as from global startups such as Canva and Atlassian. The accelerator program looks to develop the next generation of tech-enabled startups.
Startmate's alumni valuation recently passed AU$1 billion, backed by some of Silicon Valley's biggest names including Sequoia Capital, Accel, Costanoa and Y-Combinator.
While Startmate's program is industry agnostic—alumni includes companies in software, medtech, robotics, hardware and more—startups need to be tech-enabled and pre-Series A funding.
The organisation has invested in over 110 startups since its inception in 2011, and has seen some of Australia's biggest startup success stories complete its signature 12 week accelerator program, including Work180, Ovira, Morse Micro, Flirtey, Propeller and Bugcrowd.