Ruby Play Network: making cryptocurrency and computer games from the remote West Coast
---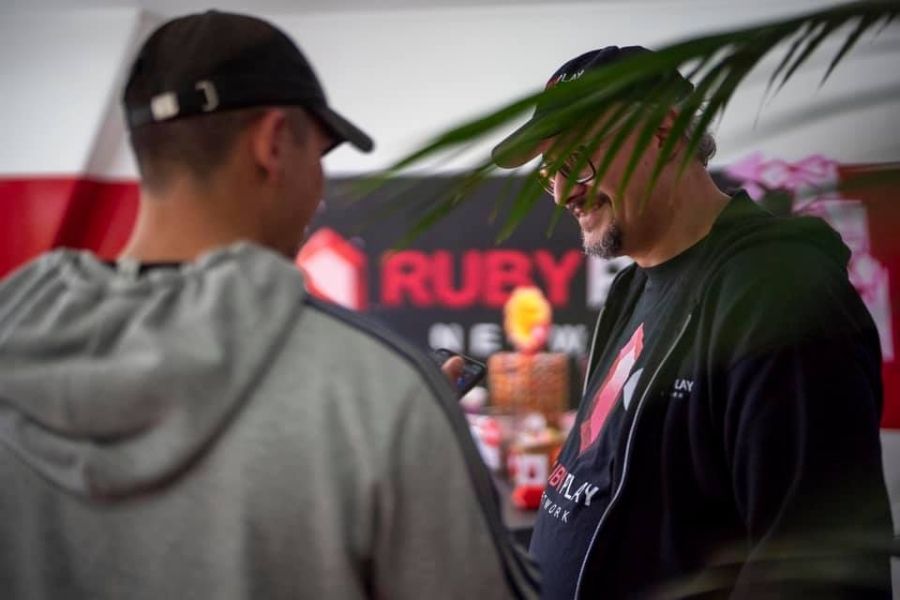 A career pivot by a descendant of the Postie Plus family has led to gaming company Ruby Play Network reaching international success – all from a South Island town of just 4000 folks. Michael Botur shares their story.
Westport-based Ruby Play Network is the second software venture from Ben Dellaca, who wanted to find a new industry to work in after his family's retail clothing company Postie Plus – founded in the early 1900s – eventually left the town.
Dellaca was a 2009 Christchurch co-founder of CerebralFix, a digital studio which creates games and content for the likes of Disney, Dreamworks, BBC, Lionsgate and Pixar. In 2014 Dellaca spun-off the Ruby Play Network and collected a team who developed Ruby's network of online casino games, mostly aimed at the vast market of US players.
Dellaca and a handful of employees based themselves in Westport, with others remaining over the Alps in Christchurch. The company relied on a steady game-making formula for its first four years before incorporating blockchain-based currency in 2017.
In October 2021, Ruby reached two new milestones. Firstly, the Westport business finished its winter fundraising roadshow, having sold shares primarily to people on the South Island's West Coast to enable it to expand its market. Ruby Play Network also launched Ruby tokens and a non-fungible token (NFT) called Puri-Pets. This means the company can take part in the billion-dollar worldwide cybercurrency economy. The two announcements are related, because expanding Ruby's gaming network means Ruby tokens (which are like Airpoints) and NFTs (a blockchain asset which increases in value when traded) can be used across Ruby's online casino games and marketplaces – and the fundraising roadshow aims to pay for games which the Ruby tokens and NFTs can be traded in.
While Westport has a small population, and the nearest cities are hours away, Westport has had powerful internet fibre for years. It's a place where game developers can buy affordable houses, enjoy minimal commutes to work, and businesses can talk to one another at business hub and incubator EPIC Kawatiri Westport, which is founded and led by Dellaca's wife Natasha Barnes-Dellaca.
Ruby Play and EPIC are connected because CerebralFix, Dellaca's Christchurch-based startup at the time, was one of sixteen tech businesses desperate for premises to operate out of EPIC Christchurch after the quakes. EPIC Christchurch (Enterprise Precinct Innovation Campus) evolved into a collaborative business space in the Garden City. Then, when Dellaca moved over the Alps back to his hometown in 2016, it made sense to bring the EPIC idea with him.
"I don't necessarily see the geographical isolation as a disadvantage," Dellaca told NZ Entrepreneur. "I think our location is a boon and could be well sought-after in decades to come."
"What we're doing with emerging technologies seems fancy pants, but we're not that different to the guys that came out here and cut down trees and built department stores [in the post-colonial early 1900s]. People thought they were crazy at the time."
One of those department stores was the aforementioned Postie Plus, the groundbreaking mail order clothing supplier which began in 1909 in Globe Hill (south of Westport) – and at its peak in the 1990s was listed on the NZ Stock Exchange.
Working in his parents' clothing company didn't inspire Dellaca to remain in textiles – but it did teach him business savvy.
Around 2014, Dellaca realised the online gaming industry would be very rewarding to dedicate himself to. Gaming was relatively simple to create and publish, had a clear market, was profitable, and Dellaca appreciated how regulated the casino industry was, in particular. Ruby games created every year picked up a passionate audience, the company pivoted to build on blockchain around 2017, and by 2020 attracted the attention of US-based cybercurrency investor Binance.
Binance made its Smart Chain tokens available to build the Ruby Rewards and Ruby Loyalty System, launched at the beginning of 2021 as a tool to inspire users to play more games. "We told Binance we were looking at tokenising some of what they were doing," Dellaca explains.
"That turned into an investment conversation. It was an exciting market overlap by operating in the blockchain industry and the gaming industry – two fast-growing markets."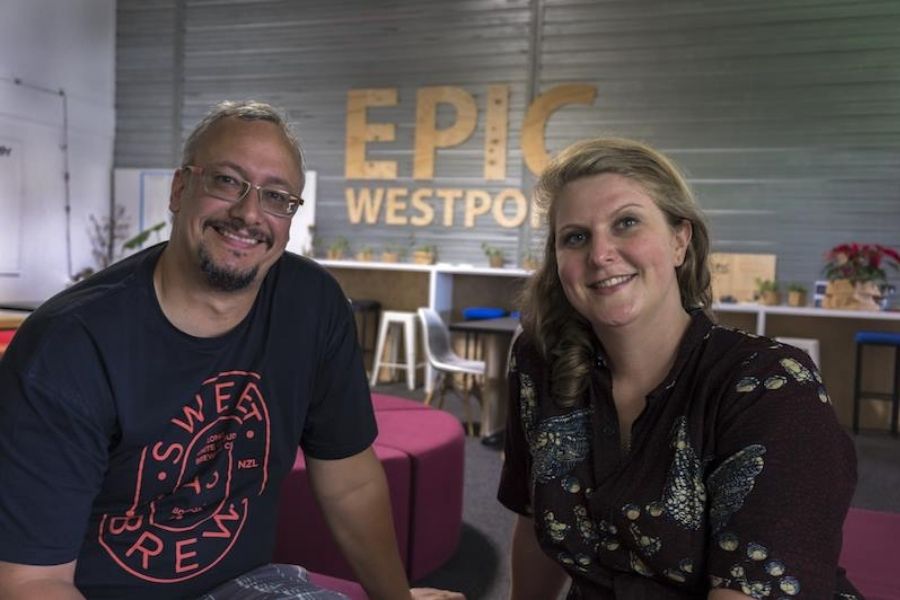 Now the global giant and the small, nimble Westport company are boosting one another and giving West Coasters a chance to be part of what Dellaca calls a "digital weightless economy" – vastly different to the old options of working in coal, fisheries, or Postie Plus.
"We've had the audacity to be incredibly ambitious," Dellaca says. "We wanted to create a megalith of a company with a new and foreign technology in the West Coast and to give people an anchor to build off."
Dellaca concedes Westport is "an atypical place in the world" for an international software company to be based, but says, "We eat what we sell around here. Why not the West Coast?"
Certainly jobseekers have benefited, with around 30 new jobs created thanks to EPIC Kawatiri Westport, the Ruby Play Network and a ton of tireless support from the local community.
The year is ending positively. Ruby Play Network's US gaming business sees more than $5 million played every month. The roadshow has gone "amazingly well" and there is enthusiasm for keeping investment local.
"Folks who have invested have often invested more out of support than understanding the complexities," Dellaca says. "It's been fantastic getting out among the people and remembering how many West Coasters I know!"
Story created in partnership with Development West Coast.
---
Innovation Nation is a series celebrating stories of innovation and entrepreneurship from around New Zealand.
Innovation Nation proudly supported by: