The Mussel Farm App helping harvest data – and dinner
---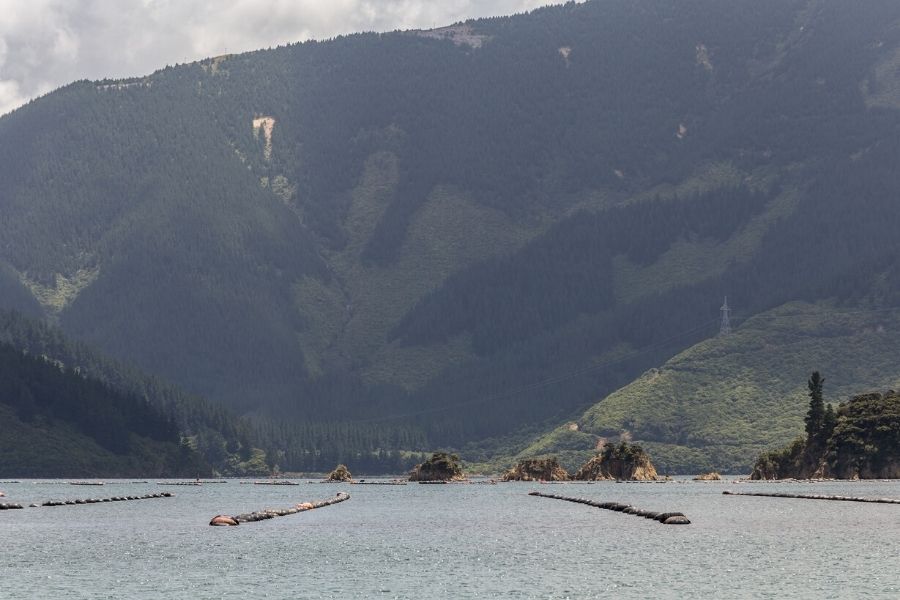 The Kiwi mussel farming industry could grow from $1bn a year to $3bn without hurting the environment – though it may require the Mussel Farm App, which recommends solutions for ideal crop yields which benefit everyone.
Ralf Klis admits that one year ago, he knew only one thing about Kiwi mussels: they tasted good.
It wasn't until Klis's software company FutureLab worked on a beach clean-up app for the Marine Farming Association in 2020 that he and business partner Lucas Tracewski realised the mussel farming industry didn't have the data it needed to take its mussel yields from $1bn a year to $3bn per year without hurting the environment.
For Klis and Tracewski, the mission was clear: head to the Marlborough Sounds, spend time in boats with mussel farmers, listen to their pain points, and create an app to solve the problem.
Work began in January 2021. Calling their company Code & Caviar Limited, the Palmerston North men had to spend six months understanding what works in mussel farming and what doesn't.
It was easy to understand the virtues of the industry and why the Ministry for Primary Industries (MPI) has been wanting to increase efficiency to grow the market – mussels are a clean, organic source of protein which feed on phytoplankton in seawater, don't require land to be opened up, and provide consumers with omega fatty acid, which is good for the brain – plus mussels don't have to be fed by humans, and green-shelled mussels are endemic to New Zealand.
What has not been good so far, however, are occasional inefficiencies in some management of mussel farms, leading farmers to harvest too late, waste growing space, or try to harvest against adverse weather (rainfall may lead to mussel contamination).
Code & Caviar's Mussel Farming App has been designed to help farmers collect the data and combine it with information from other sources (e.g. weather reports, water quality and phytoplankton density data) to enable easier reporting and decision-making.
If you're finding it hard to picture how exactly a mussel farm is structured, you're not alone – Klis and Tracewski started off as land lubbers, too. They soon learned mussel farms require lines of three to five kilometres to be laid out in harbours. When the shellfish are babies, known as spats, they have to be attached to loops hanging from the rope into the water. Each mussel takes a minimum of 12 months to grow, and sometimes as long as 24 months. With such large infrastructure costs and timescales, and a rising population of consumers which doesn't always want to get its protein from land-based sources, it's essential to manage mussels well to ensure a successful harvest.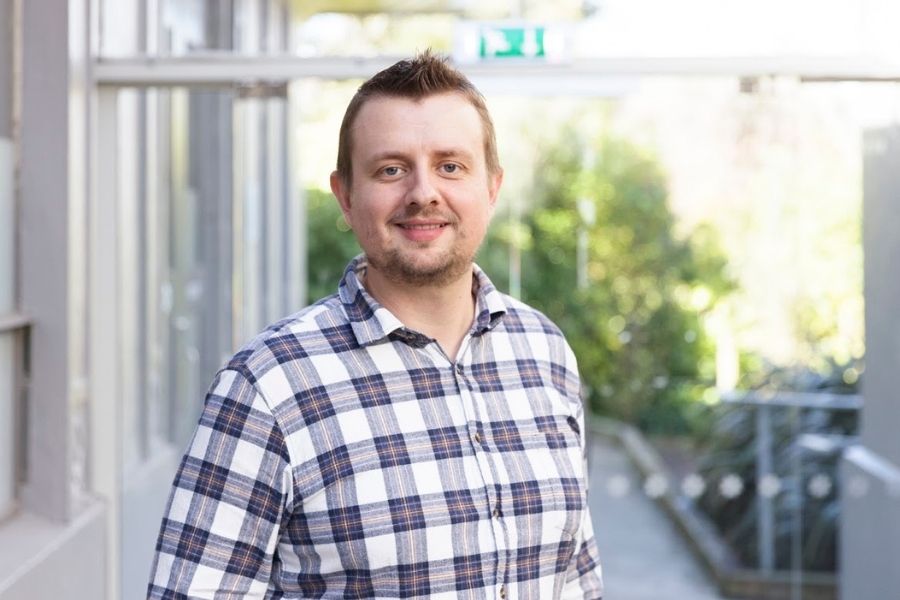 If nurtured well up to harvest point, there can be anywhere from 7-8kg of mussels per metre of line, selling for $11-$12 of mussels per metre of line (revenue, not profit), with a tonne of mussels selling for around $1300 for good quality ones.
These numbers don't mean a thing if something goes wrong during spat seeding, growth or harvest, however.
"Currently there is waste, with farmers having to visit, pull up lines and make assessments over big distances," Klis explains.
"The mathematical optimisation of our Mussel Farm App will simplify decision making for the farmer and give them more time to harvest mussels. Imagine in the morning the app says today you should harvest this line despite your estimated harvest date being next week. It might say 'we have calculated that with the current weather forecast, and with current mussel growth, the maximum profit you can make is today and if you don't pick up this week, the next opportunity is three to four weeks away – costing you several weeks without new growing on that line and making money.'"
Another use case Klis describes is after a farmer pulls up their mussels and calculates the average size. "We can detect anomalies in growth and suggest what might be wrong, and you can make a decision about whether the mussels are perfect or not good enough – helping you predict future income."
The Palmy pair are originally Polish. Klis founded FutureLab not long after bringing his expertise in computer science to NZ from Kraków. Klis's background mixes entrepreneurship with web-based software development and his past projects include 2nd Text, an online marketplace for textbook exchange, with Tracewski bringing expertise in machine learning.
It was a happy coincidence that the two even met in the first place, Klis says.
"We know each other because Lucas came to NZ eight years ago and wanted to marry his wife in the Polish Embassy, and that required a Polish witness. He found me on a blog and I became his witness!"
The pair have had help from Callaghan Innovation and Sprout Agritech. Once the Mussel Farm App is proven, Klis aims to offer another Code & Caviar product which is likely to monitor oyster growth.
Story created in partnership with Central Economic Development Agency.
---
Innovation Nation is a series celebrating stories of innovation and entrepreneurship from around New Zealand.
Innovation Nation proudly supported by: