Race Ranger to minimise unfairness in triathlons with draft detector
---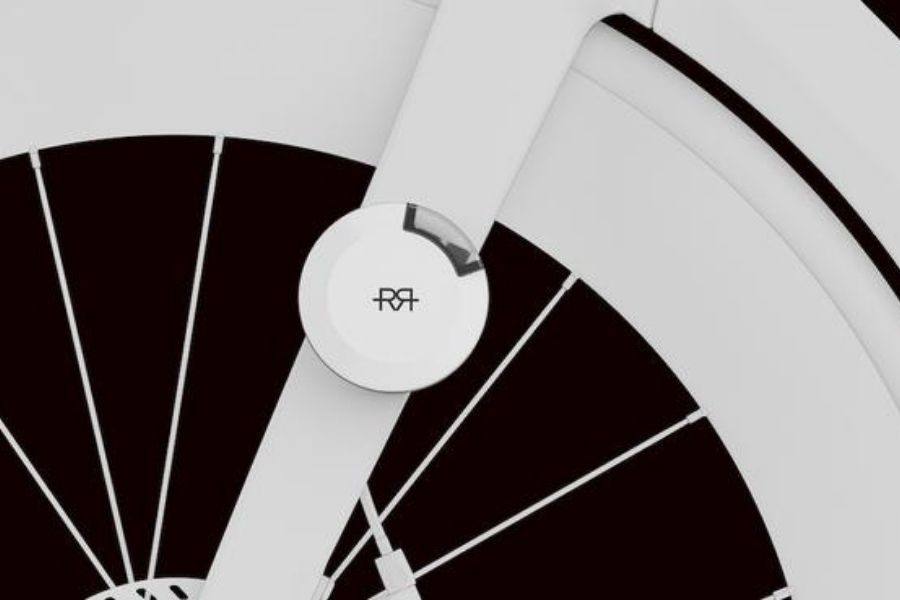 A former New Zealand triathlon representative has developed an electronic system to address the sport's biggest problem, drafting.
Drafting occurs during the cycling portion of a triathlon when a rider moves into an area of low pressure behind another participant, reducing the wind resistance and the amount of energy required to pedal. The problem was not only that a rider could go faster with less energy, but drafting was not being fairly policed as race referees cannot correctly identify how close bikes are to each other.
Because of this, some riders are unfairly penalised, while others are not penalised at all.
"It's the biggest problem in the sport, and the number one pain point," Race Ranger co-founder and CEO James Elvery said. "It was basically the reason I did not go on with the sport."
In a 12-metre draft zone, riders have 25 seconds to overtake the cyclist in front; or risk a stand-down time penalty.
"Drafting rules are unfair as you are guessing what the distance is. You get penalties you don't think you should get, and because it's 100 percent subjective, you are not entitled to lodge a protest," Elvery said. "If you don't serve your penalty, you are disqualified."
With a world ranking of five as a Junior in 2002, and having rode the World Series in 2011, Elvery understands what it's like to be penalised unfairly when trying to qualify for a pinnacle event.
To relieve this pain point, Elvery created two small, sub-100-gram devices, with assistance from his team in Wanaka. One device is attached to the front forks; another to the rear of the rider's bike. When a rider approaches another, the rear light of the bike ahead will flash a slow, red light, letting them know they're at a safe distance to ride behind. With the light flashing as the rider enters the draft zone, participants must overtake the rider ahead within a set time frame.
If they don't, and rules are breached, that data is communicated wirelessly to the referees, who view the information on a tablet app. The devices don't require an internet connection but maintain communication with referees over a local network in a range of up to five kilometres.
"I think our device will make things a lot fairer, and people will not drop out of the sport so much," Elvery said.
Elvery wanted to work for himself and solve a "difficult problem" for his sport, and he was surprised nobody had come up with a similar idea he did back in 2013. So he founded Race Ranger the following year. Most of the startup was self-funded, but the company obtained some financial assistance from Callaghan Innovation.
By 2017 he had created the core technology, an app, and bike devices.
"It's been about taking what I learned in sport and using common sense."
However, forming Race Ranger and running the business has its challenges, particularly with intellectual property, which Elvery says has been challenging to understand and negotiate. "Often the advice you are given is quite ambiguous."
Elvery has both Commerce and Science degrees from the University of Auckland. Looking back, Elvery wished he had done Engineering instead. "That would have been really handy."
Yet by talking to people who can do things he could not, and through online research, Elvery was able to develop the technology which RaceRanger intends to use in cycling and triathlon events worldwide. They will start with an event in Elvery's home town, Wanaka.
Elvery has been involved with and has received input from World Triathlon, the international governing body for the sport who write and uphold the rules. Race Ranger also has the backing of Triathlon New Zealand.
On a larger scale, the World Triathlon championships and its qualifiers may use the devices, depending on potential pandemic setbacks and the device rollout. For now, Race Ranger is looking to upscale with more devices.
Not all Elvery's ideas have come to fruition. Initially, ideas for lasers and ultrasonic sensors were mooted, but he says it is all about evolving the business and business model and making changes and improvements.
"Take the first step, then take the second step," Elvery says. "If you hit a dead end, try a different way. Anything is possible these days, and if the problem you are addressing is big enough or painful enough, you'll be able to find someone who can build it for you."
By Dave Crampton. In partnership with Startup Queenstown Lakes.
---
Innovation Nation is a series celebrating stories of innovation and entrepreneurship from around New Zealand.
Innovation Nation proudly supported by: