Agri-app Onside aims for America after Australian achievements
---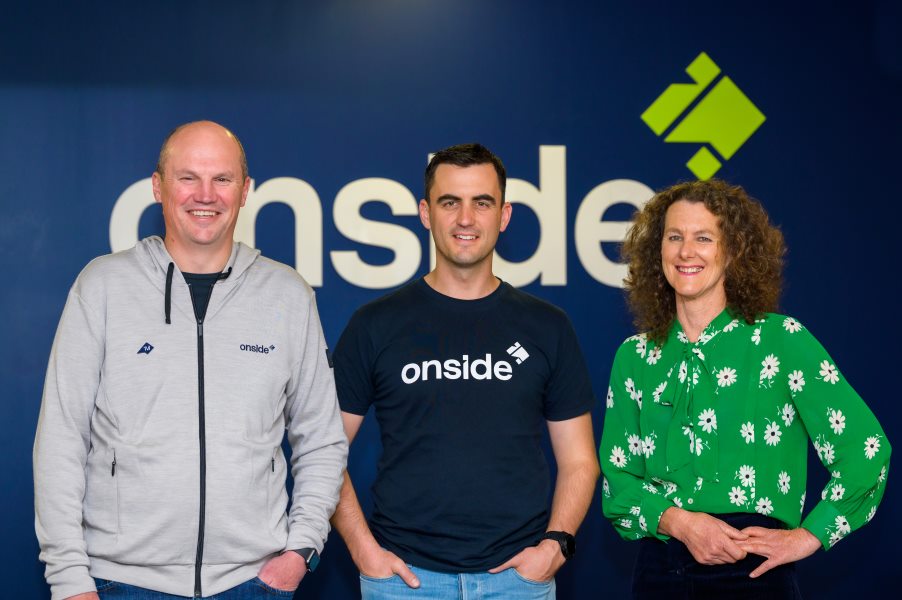 After making strong traction in the South Australian viticulture industry, Christchurch agritech scaleup Onside is now eyeing up an entry into the huge markets of California and Europe.
Onside's digital check-in software was developed in 2016 to connect rural contractors and property managers to improve operations, communications, compliance and biosecurity, and to streamline the flow of information needed for visitor management, health and safety and biosecurity on farms, orchards, ag and horticultural facilities. Onside has now evolved into a comprehensive operations software for rural sectors globally.
Co-founder and CEO Ryan Higgs says a classic example of the type of challenge Onside can solve played out on a client's orchard not long ago when bird control was taking place with a shotgun. Incoming staff and visitors needed to know about the danger amongst the trees ahead, and Onside was used to alert all affected parties.
Other use cases have included Hawke's Bay winery Regional Field Technician Leigh Penman, who uses Onside to deliver uniform health and safety inductions for a busy rotation of contractors on the estate. Greystone Wines has also been using Onside, in their case employing the app to summarise risks and incidents and capture relevant information immediately when near-misses happen.
Over the ditch, Tasmania's Redbank Farming has been using Onside to allow people to sign in anywhere on its vast properties – particularly handy for expansive farms which don't have their office always manned, and especially relevant during a time of Covid spreading.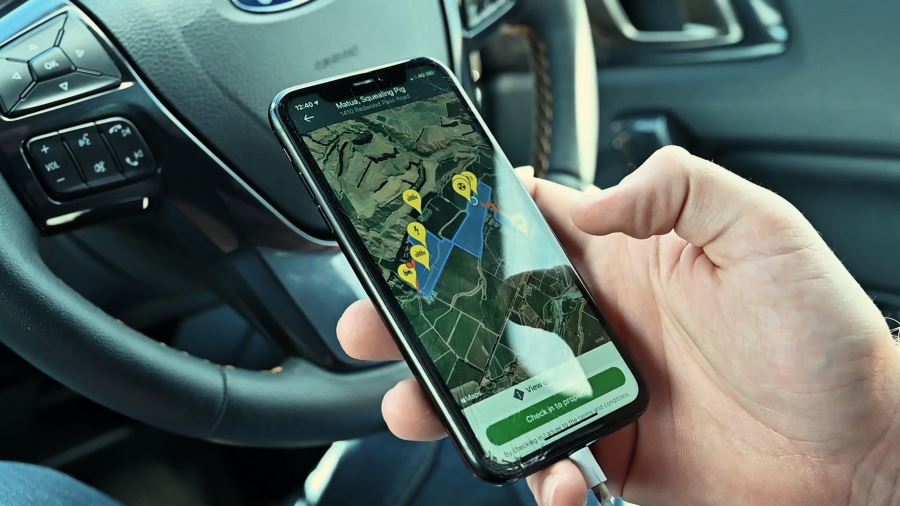 Patchy rural cellular networks are an obstacle Onside has learned to overcome, as the platform has been set up to operate seamlessly offline, store key information on the user's device, and sync with the cloud when back in service.
Onside's main vision, though, is to create a global rural network to revolutionise biosecurity because the data generated by the digital check-in app combines with network algorithms to enable entire industries to get ready for and respond to potentially catastrophic biosecurity incursions.
Onside can narrow down locations that have a high impact on spreading pests and diseases, so testing and monitoring can be taken care of proactively and so real-time responses to biosecurity predicaments can go ahead. This network science innovation won Onside a Bio-Protection Research Centre Science Award at the NZ Biosecurity Awards 2020.
The idea for Onside came from co-founders, Ryan Higgs, Juliet Maclean and Michael Falconer while they worked at Synlait Farms, a business Maclean co-founded.
Synlait had 13 farms, 13,000 cows and hundreds of people coming and going from the properties each day. "We couldn't find a simple way to know who was on our properties, what they were there to do, how to get in touch with them and how to easily provide information about the property including hazards, so we decided to develop something that would work in the agri sector," Higgs told NZ Entrepreneur.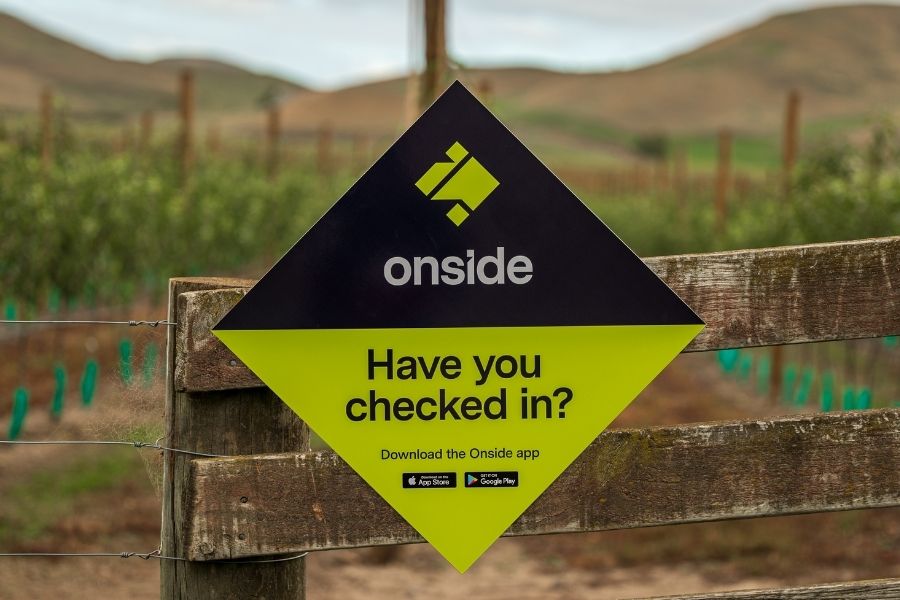 The biosecurity technology has been built with US-based scientist Hautahi Kingi, who Higgs met in a very Kiwi way: while playing a game of touch rugby. This occurred while the pair were studying towards their Ph.D's at Cornell University in New York. Kingi, whose day job is a research scientist at Facebook, continues to develop Onside's algorithms in collaboration with Onside's Christchurch-based R&D team.
Falconer and Maclean continue on Onside's board of directors, alongside Neil Fletcher, CEO of Invert Robotics, plus revenue growth expert Fallon Savery, who has worked with Vend and Auror.
Today one of Onside's most rewarding avenues of growth is the viticulture sector of South Australia – a strong result considering Onside only launched in Australia in July 2021.
After Australia, Onside will likely bring its solutions to the growing areas of inland California, from where billions of dollars of crops are produced – for example, the industry for almonds alone is worth $US6bn.
The problem Onside is solving has been validated by the recent KPMG agribusiness agenda which for the 11th year in a row, highlighted having a world-class biosecurity as the number one priority for industry leaders. "The global agricultural sector is as big as transport, it's worth trillions, it's massive," Higgs says.
"There are billions of dollars of people's livelihoods that need protecting, which is what we are inspired to do."
Onside is finding itself warmly welcomed into the market for solving such problems, Higgs says. "We've been surprised how keen the Australians are to put tech into their viticulture businesses."
Public and private supporters certainly see the merit in Onside's business case. The company has received competitive grants from Callaghan Innovation and AgMARDT, recently raised $2.5m in investment capital, doubled its revenue in the past 12 months and now has over 12,000 properties in NZ, the UK and Australia 'onside' – with expansion into America and Europe the next markets after that.
Story created in partnership with NZ Growth Capital Partners.
---
Innovation Nation is a series celebrating stories of innovation and entrepreneurship from around New Zealand.
Innovation Nation proudly supported by: