Wisp is reinventing how we do hairdressing
---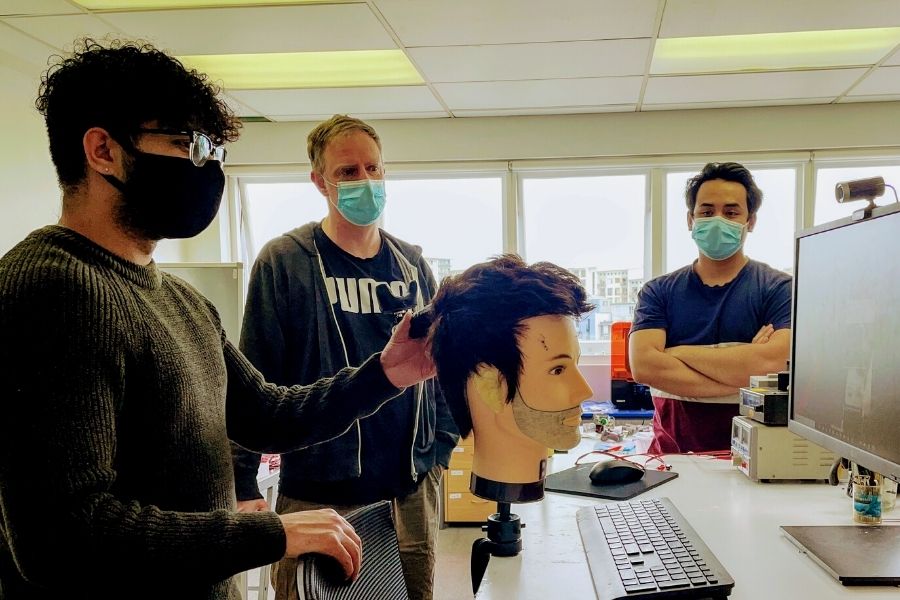 It's hard enough to get two different hairdressers to cut your hair the same – and even harder when lockdowns keep people away from their barber. The answer could be Wisp (formerly Hairsense), an AI device that will give you your favourite salon-quality haircut with robotic precision. Michael Botur investigates.
When Michael Woffindin's startup received a $1m in investment earlier in 2021, it was because technology incubator WNT Ventures could see Woffindin's new vision for hairdressing, where completing a professional-quality haircut becomes so easy that anyone is able to achieve their favourite haircut at home and in under five minutes.
Woffindin's solution is called Wisp. Once perfected, the Auckland-built hardware device and a machine-learning software will automate the haircutting process.
Machine vision and tracking technology enable the device to both map and cut hairstyles. This means the user can use the device to map out his/her favourite existing haircut, strand by strand. The next time the user uses the device, it can replicate the exact haircut and do this in just under five minutes. "All this is done automatically by the device," Woffindin says. "We're making professional hairdressing so easy, anyone can do it".
"Right now it can replicate your existing haircuts but we're working on the ability for you to choose new haircuts from a digital library. Your hairstyle will then be customised to your head. So you'll be able to browse through new hairstyles on your app, preview them, download and cut, all in the comfort of your home."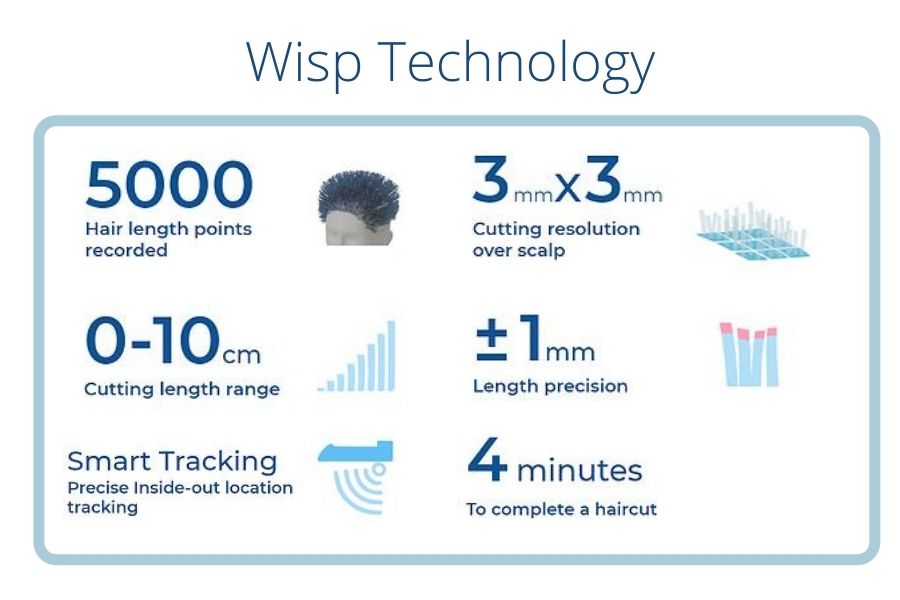 Wisp's unique cutting technology is able to cut each strand of hair to its own individual length. The ultimate vision of Woffindin and his team is to have a Wisp device in every home and make it as common as a shaver. "You'll be able to use it as often as you like at home, so your hair will always look good. No more waiting until you are shaggy before you get a haircut," says the entrepreneur.
Some customers will still prefer the salon experience, so the Wisp team are aiming to sell devices to the salon and barber market too. In a salon setting, because the device can get the actual hair-cutting done so swiftly, Wisp gives the stylist more time to consult with the client to help them find the perfect style solution.
Wisp was conceived in 2015 when Woffindin was becoming interested in robotics and machine learning. He was also in need of a haircut at the time, and visited his barber on a Saturday and found himself bombarded by inefficiency. "I was waiting in line for one hour – plus I had to drive there – and once the haircut was done I realised my morning was gone. I thought 'Wouldn't it be amazing if I could replicate how my hair got cut.' From there, I got more serious about it."
Wisp devices are becoming more and more sophisticated with each iteration, though the first prototypes were large and clunky. "It was huge and it looked like a sort of alien thing," Woffindin says. "Our team has refined it down to a handheld size."
Not surprisingly, Woffindin's background includes operating robotics, software development and – for a few years – co-owning a hair salon.
It's been a five-year journey requiring great patience, but the previous slow-and-steady development process has now accelerated with the backing of NZ-based tech incubator WNT Ventures, supported by Callaghan Innovation. With WNT Venture's support the company has been able to scale up the team and deliver the next version at a much faster pace than Woffindin could on his own.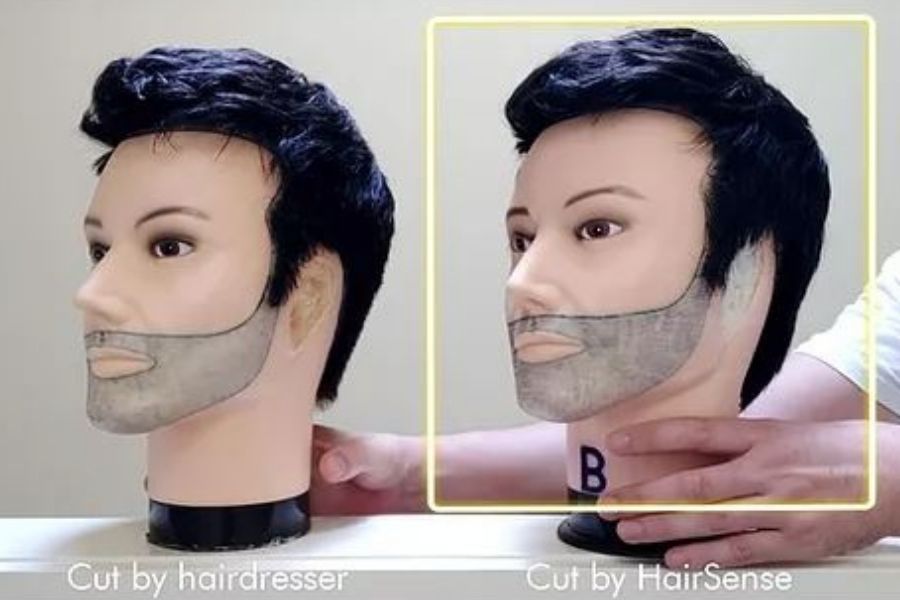 Market validation has been achieved, which is massively helpful.
"We've developed a couple of prototypes and a year ago did the first haircuts. We spoke to some big companies overseas. One of the world's largest home consumer brands called it a potential gamechanger. A salon chain in the US, one of the largest, has shown interest. Plus I have received a lot of interest from people and companies in New Zealand, so that's good evidence behind us."
Woffindin aims to bring the product to mass market in the next 12-18 months.
For Woffindin, first mover advantage in the market has been a blessing.
"Because no one else is working on this sort of thing, we have secured broad intellectual property protection.
"People used to assume haircutting was going to be the last thing touched by tech because it was so artisan."
The next prototype is nearly ready and – if New Zealand enters another lockdown – there may well be huge numbers of hairy test subjects eager to give it a go.
Story created in partnership with WNT Ventures.
---
Innovation Nation is a series celebrating stories of innovation and entrepreneurship from around New Zealand.
Innovation Nation proudly supported by: