Cutly's natural shaving cream aims to revolutionise grooming for men and women
---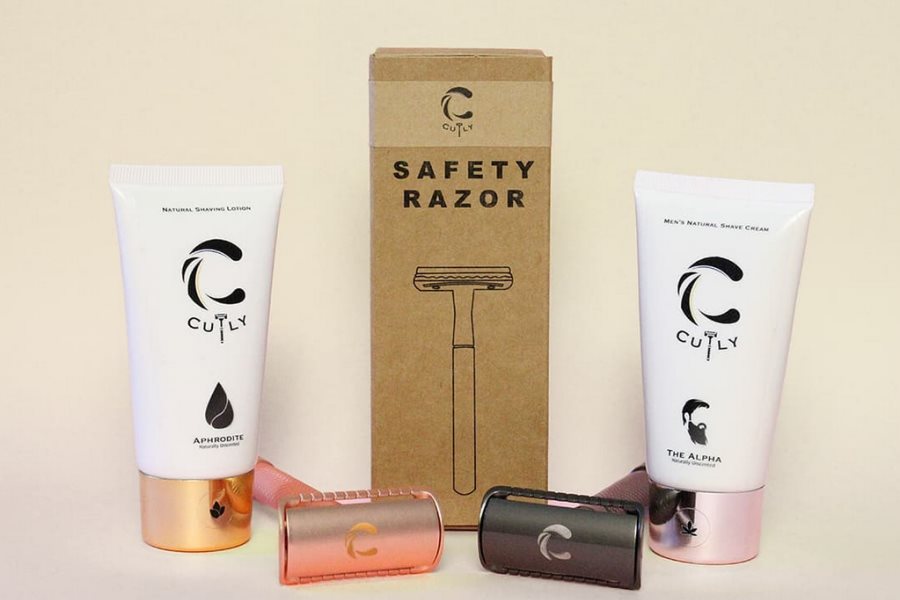 Five young entrepreneurs have accelerated through the R & D process and are gearing up to take their multi-purpose shaving product to the market. Renee Murphy spoke to the founders.
Palmerston North-based company Cutly Limited has developed a shaving product that is made of 100 percent natural ingredients. Suitable for use as a moisturiser, shaving cream, beard oil and hair mask, it also minimises the number of products people need to stay well-groomed.
Founder Blake Janes says other shaving creams on the market contain chemicals that dry out the skin, while Cutly is made of nourishing ingredients like shea butter, coconut oil, and aloe vera.
"Because it's all natural, the oils go into your skin and make it smoother," adds co-founder Mohamed Eltayeb.
A barber by trade, Blake came up with the original product concept in 2017. Clients told him that shaving left them with rashes and razor bumps on their skin. Some even grew beards to minimise the need to shave.
Blake says his goal was to create a natural shaving cream that could also be used as a beard oil.
He spent three years researching ingredients and trying out different formulations on his own. Then In 2020, he teamed up with Chris Teneza and Mohamed – two entrepreneurial-minded customers who would become Blake's business partners. From there, the trio worked on the startup full-time. Backed by capital investment and advice from chemical engineer Aden Fareh, they accelerated through the research and development process.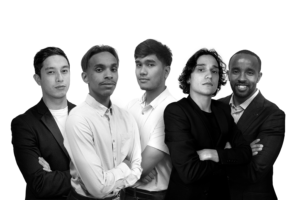 Mohamed says when it came to formulating their product, finding the right emulsifier was the hardest part. He recalls one formulation in the early days that melted inside the tube.
Despite the challenges, they were determined to come up with a product that the market would love.
"We were like, this is going to work. Even though it's turning to oil right now, we'll get it right."
They were also mindful of advice from The Factory and Callaghan Innovation not to rush their product to market before it was ready.
Mohamed says they did four or five rounds of product development, each one eating into their funds.
"There was a lot of money wasted on buying ingredients that we thought could work, but actually just didn't."
Their original product was aimed at men, but that changed after they gave product samples to women and got overwhelmingly positive feedback.
"They all came back and said the same thing – that it was the best shaving cream they'd used", says Mohamed.
Hearing the feedback, business growth and marketing experts warned the entrepreneurs that if they didn't target their product at females too, they'd miss out on 50% of the market share.
The team heeded the advice. Now they have two distinct brands 'Cutly For Her' and 'Cutly For Him'.
They've perfected a cream formulation and turned it into six different products by adding different scents. The Alpha, Hiker's Retreat, and Cook's Discovery make up the "Cutly For Him" range while Mother's Memory, Ninety Mile, and Aphrodite make up the "Cutly For Her" range.
Blake says consumers are increasingly seeking out products that are vegan and chemical-free and they're happy to be able to provide products that fit with New Zealand's clean, green image.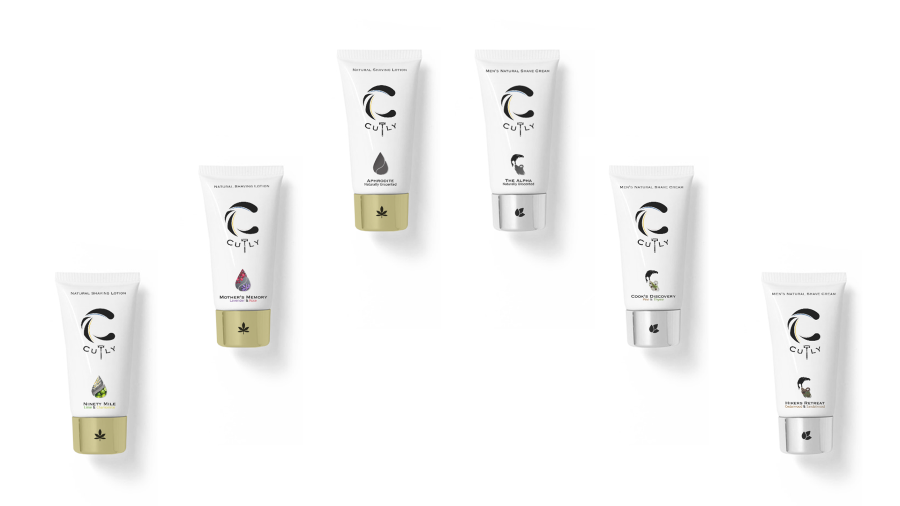 On the cusp of launching, they've welcomed Pradeep Chhetri to their team. They're putting the finishing touches on their website and are nailing down a date.
Mohamed says they'll host an invite-only party to celebrate their exciting milestone and thank their supporters. Then their e-commerce store will go live, launching their product into the market.
They've planned several targeted advertising campaigns that will be pushed out through their social media channels to reach potential customers in the following weeks.
Once they've built a good sales record, they'd like to get their products onto supermarket shelves and Mohamed says they're keen to meet with the CEO of Foodstuffs.
So what advice do they have for other young would-be entrepreneurs who have a valid business idea that fits within the market?
"I would say you need a team because it's impossible to do everything yourself, and then don't treat it like a side hustle," explains Mohamed. "Jobs are always waiting."
Blake backs up his co-founder by pointing out that time really can be an entrepreneur's most important asset.
"If you're young enough, make it your life then and there. Then see how far you can get it, and if it fails, you've still got other things that you can be doing."
Story created in partnership with Central Economic Development Agency.
---
Innovation Nation is a series celebrating stories of innovation and entrepreneurship from around New Zealand.
Innovation Nation proudly supported by: