Marketing lessons abound with Chia Sisters rebrand
---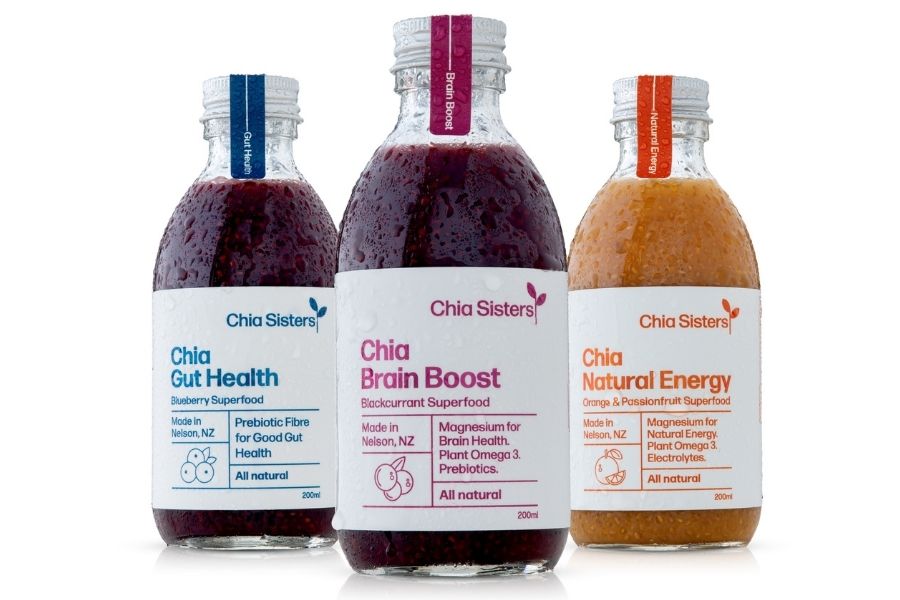 Nelson company Chia Sisters is a leader in sustainable practices in New Zealand. Now, a rebrand shows just what makes their drinks 'functional beverages'.
When Chloe van Dyke, who has a background in neuroscience, began creating a nutritious drink that could fuel her athletic family members, she might have never thought the result would turn her and her sister, Florence van Dyke, into entrepreneurs.
Developed in 2012, Chia Sisters was a first of its kind for functional beverages in New Zealand. Most options on the market included artificial flavours, colours, and ingredients. Chloe added chia seeds to her reiteration of a sports drink due to their abundant amount of minerals and water-absorbent shell. When put into a beverage, chia seeds can help prolong hydration, which many sports drinks aim to do.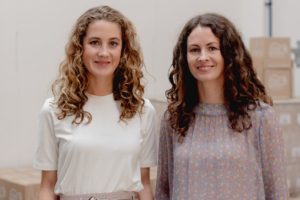 The company has since expanded to offer a range of beverages that include more of the original chia drink, pressed and sparkling juices, smoothies and tonics.
But when Bonnie Slade came in as Chia Sister's general manager earlier this year, there was a problem to solve.
"When I started, we had this range of drinks, but what they did for you wasn't particularly well-defined. So, what we've done is really define the functional aspects of our range," Slade explains.
As a company well-known for its sustainability efforts, with a B Corp rating that puts them in the top 5% of B Corp certified companies globally for their environmental efforts and the highest rated in New Zealand, Slade says the actual benefits of their beverages are equally impressive but lesser known.
"That's why the chia drink format changed so much because it was getting mistaken for a juice. And it's not a juice. It's a functional beverage," says Slade.
With help from Marketing Manager Abbie Tebbutt, Slade set out to find out who was buying the drinks, what these customers needed to know, and what they responded to most.
They didn't only want to learn about the end-consumer but also stockists, such as café owners.
"Once it's in the cafe, with our juices for example, most consumers are buying it based on what flavour it is," says Slade, "They are not as brand loyal because they're in a cafe, and they've only got what's in front of them. They're not in a supermarket with a huge array of drinks to choose from."
"So, we dug down quite deep, and we spent a lot of time talking to our buyers."
Chia Sisters chia drinks have always had general health claims on the front of the bottle. However, with the health benefits of chia seeds being plenty, Slade wanted to use their existing customer base to determine which ones stand out to consumers most. To do this, they utilised their Instagram following, among other things, to run polls.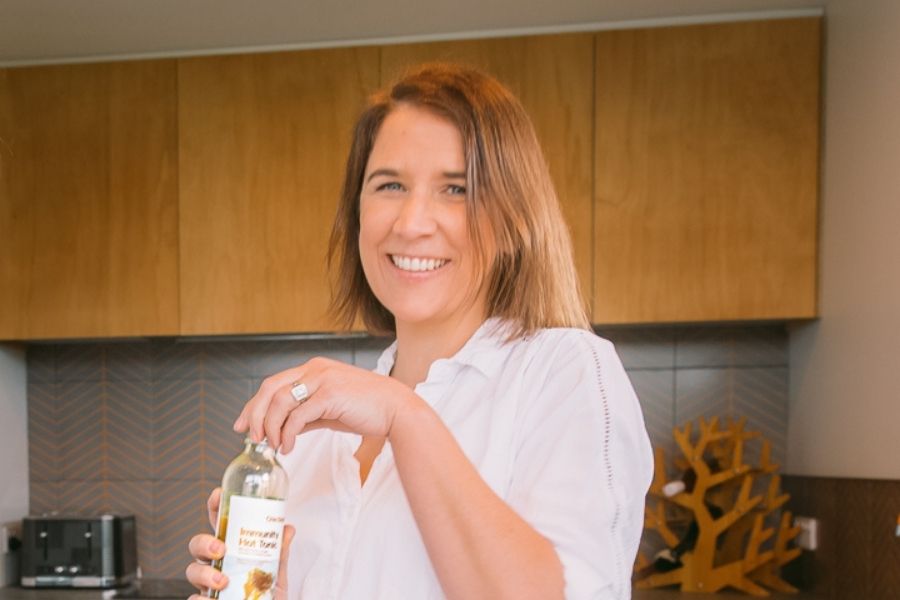 Respondents answered questions like, "Which is most important to you: Gut health or brain health?" After running a few similar polls, Chia Sisters uncovered what drew in their customers the most: gut health.
Today, Slade and the team's work on the rebrand has Chia Sisters chia drinks in an everyday daily dose format, with information about why it's good for you, front and centre.
Since Chia Sisters rebranded their packaging to showcase their chia drinks and tonics as functional beverages, Slade says sales appear to be on the up, though it is early days.
"It was good to get reinforcement," Slade explains, "You could sit in a room and talk about it with four people and make your assumptions, or you can go out and ask hundreds of people and get some pretty good data back to say, 'Yep, we're on the right track' or 'Oops, nope. That's not going to work'."
Throughout the rebrand, however, Chia Sisters has not lost sight of its commitment to sustainability. They are zero carbon and climate positive certified. Their juicery is solar-powered, often sending back to the grid when possible. The decision was a no-brainer to Slade and reflected Chloe and Florence's values and vision for the business.
"What they are proving is that it is possible to be commercially successful and environmentally and sustainably responsible at the same time. Those are very strong values for them," says Slade.
"I think the journey of sustainability and environmental practices is never over. You always have to be looking. You always have to be thinking, 'Is there another way that we can do this?' And the more people that get together to do it, the better."
For Chia Sisters, a big part of their growth strategy began with the rebrand. Slade says that as a business ahead of its time in 2012 with a functional beverage on the market, its packaging needed to catch up. Now, Chia Sisters is ready to take their rebranded range even further out into the world.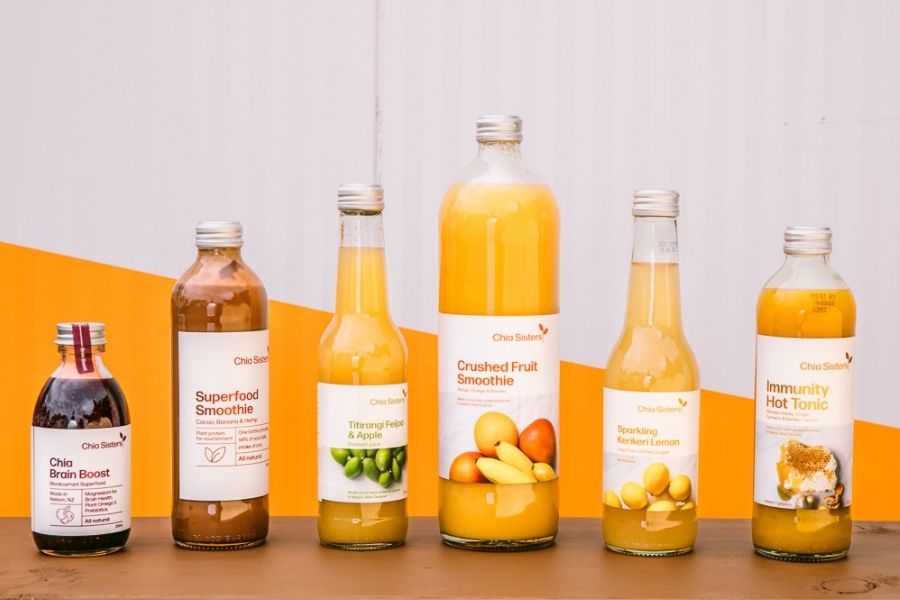 With a background in helping businesses grow and become more profitable, what advice would Slade give entrepreneurs and business owners? First, stay focused and stick to the strategy.
"Most entrepreneurial businesses tend to be small until they get to a certain point, and they have limited resources and revenue coming in. Being able to go, 'Okay, where do we want to be in 12 months? Where do we want to be in two years? What's our five-year plan? What's our 10-year plan?' are the steps we have to take to get to the next level. If you can focus and double down on what you think is going to work, then it's far more likely to have success."
"If you have to get outside help to set strategy, get outside help because strategy is not, 'We're going to turn over X amount of dollars in five years.' That's the end goal. The strategy is how are you going to get to that? Where is it coming from? What channels, what people, what products? It's not a big, enormous goal with nothing in between it. You need to know how you're going to get there."
When Chia Sisters started in 2012, Chloe van Dyke focused on one thing: to make the most nutritious drink in the world. Their vision, values, and people have created their strong foundation, but their evolution is a result of real data derived from a strong strategy – executed by an even stronger team.
Story by Erin Westover. In partnership with Nelson Regional Development Agency.
---
Innovation Nation is a series celebrating stories of innovation and entrepreneurship from around New Zealand.
Innovation Nation proudly supported by: