Top of the South filmmakers set to release first full-feature film Northspur
---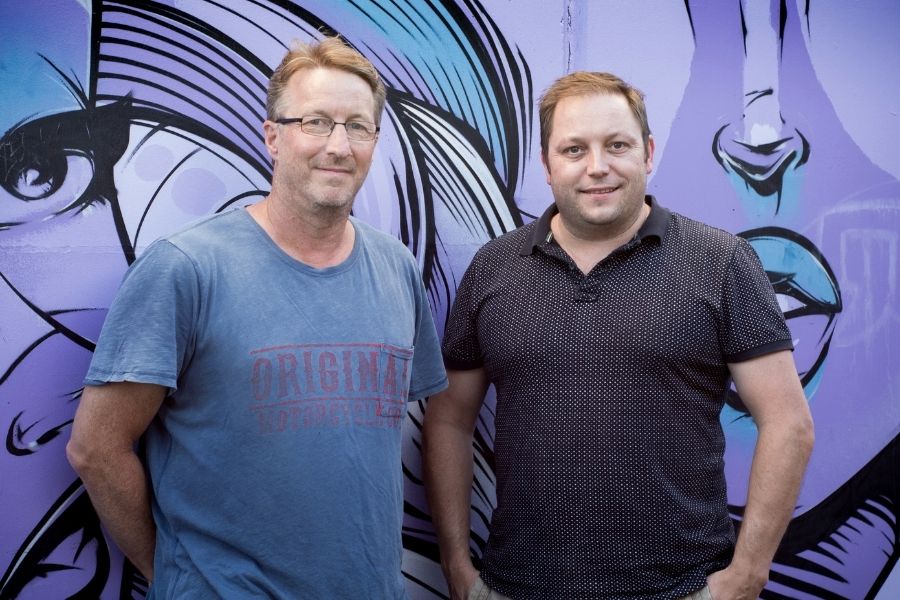 Nelson and Marlborough-based film producers are about to release their first feature film next year and look set to have a world-wide distribution deal with a world premiere set to happen in Marlborough and Nelson in 2022.
In 2019 Justin Eade and Aaron Falvey founded Northspur Films Limited as a holding company for the film, Northspur. The two producers formed the company after advice from the film's US executive producer Steve Barr. Barr moved to New Zealand in 2010 after working for sixteen years in the Hollywood film industry.
Eade, a screenwriter, already has four other feature film scripts on the go, and both Eade and Falvey have made numerous short films over many years.
The action-packed high quality, but small budget film Northspur (less than $200,000) was mainly funded through local angel investors, and many of the cast and crew were also locals. While Northspur does not have top-name actors, Michael Hurst, who starred in Xena:Warrior Princess, is one of the paid Northspur actors.
Northspur is also the first home-grown feature film shot entirely at the top of the South Island.
Falvey says the inspiration for the film arose after a trip to hospital.
"I was recovering on the couch and my friend came round and visited me and we talked about what would happen if we had no electricity in the world and it just piqued my interest. That was the spark for the idea of Northspur."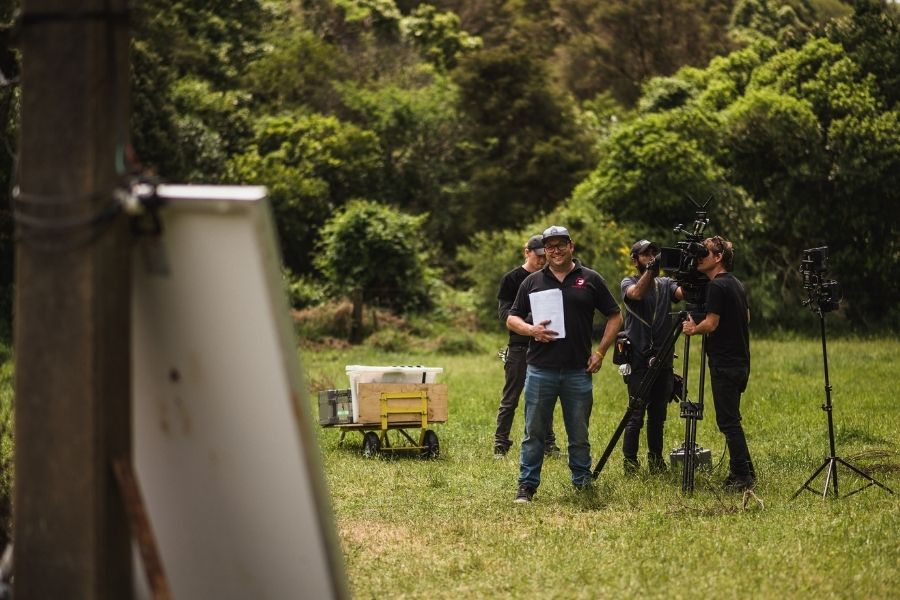 Eade wrote the script, which had 32 drafts. "It's set in a violent post-pandemic world after an EMP (electromagnetic pulse) attack. A peace-loving couple in a tranquil valley has yet to be discovered by the marauding masses coming onto their property and taking their possessions. But the couple have to start making choices that are less than pleasant, given their peace-loving tendencies."
The action film will have wide appeal world-wide, Eade believes.
"Everyone understands a gunshot and an explosion."
The filming only finished the month before New Zealand's 2020 Covid lockdown. "The fact that our film includes an EMP attack and the spread of a virus, it was quite timely – we could not have foreseen that," Eade said.
The pair have been very busy outside their day jobs. While Northspur is now ready to be distributed, the pair's next film, Sector 681, is already written and is about compulsory human microchipping.
"Aaron and I have always been passionate about making short films," Eade says, "The next logical conclusion is trying to make it into a business – you can't sell short films, they just tend to do the festival circuit. We are interested in making a career out of this, not just a hobby."
Northspur is the start of that journey. The film has been four years in the making. The startup is as much about money and return on investment for its many local angel investors as it is about film-making.
"It's about having a product you can sell, and we believe we have come up with a good product," Eade says of Northspur. "We are realising that the creative part is only 30 percent, but the business part is 70 percent."
"It's working away at the business side that is equally as important. '
A Los Angeles based company, Scatena and Rosner plan to take Northspur to multiple buyers both in the US and internationally in the coming months.The film is due to be released early next year, possibly having its premiere at the ASB Theatre in Marlborough.
While running a business startup like Northspur has elements of risk, Falvey, who has four children, says the pair did a lot of research, speaking to mentors in the industry and business entrepreneurs. They are confident in their product, and now seek a return on investment.
While they'd love to be full-time filmmakers, they would not advise going 'cold turkey' and leaving paid employment to chase a successful startup. Playing it safe is what Falvey would advise others to do, while understanding the business side of startups.
"Everything has an element of risk. You have to be prepared for some failures and there's courage involved in that.
"You have to have complete confidence in what you are selling – we've just had to forge our own path" Eade says. "We are not here to play tiddlywinks, we're here to make films as a product, so ultimately you have to have a hard business head on you."
Story by Dave Crampton. In partnership with Marlborough District Council.
---
Innovation Nation is a series celebrating stories of innovation and entrepreneurship from around New Zealand.
Innovation Nation proudly supported by: