Berkano is about to level up its vegan meat venture
---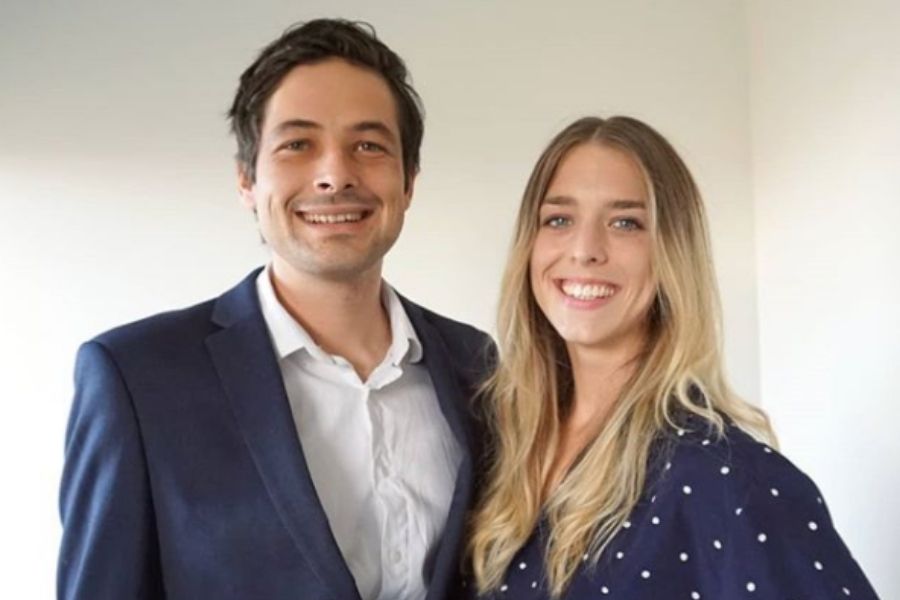 Christchurch vegan food company Berkano Foods is about to roll out a new and distinctive range of alternative meat proteins, making the most of hard-won distribution deals with New Zealand's top supermarket chains.
It was a difficult battle for the first few years of the startup though, as the millennial founders of Berkano invested $30,000 of savings into their dream, endured working out of a tiny storage unit, and clung to a belief that the market demand for vegan meal products and imitation meat – which has become massive in the UK and Europe – would arrive in New Zealand in 2020.
Berkano Foods says it currently sits on two consecutive years of 100% growth, having achieved a rewarding distribution deal for its vegan ready-to-eat meals with Foodstuffs NZ (owner of New World, PAK'nSAVE and Four Square supermarkets) and negotiated an upcoming distribution deal with Progressive Enterprises (which owns Countdown supermarkets). Berkano is also seeing estimated revenue of nearly $3m and has invested in a purpose-built manufacturing facility in Belfast, north of Christchurch, which is the only wholly-vegan food factory in New Zealand (meaning no meat or dairy is ever on the premises).
Despite the success, Berkano's founders will never forget the gruelling experience of bootstrapping the business in 2017 and 2018. Self-described millennial couple Nick Harlow and Britteny Bryan had a turbulent first few years, without a distributor, with a dwindling pool of startup capital, a disappointing ending in a cafe venture, and with their family, who thought they should buy a house instead of building a business.
"Britteny and I had to learn everything ourselves from the logo to products to website design to financials to marketing – literally everything," Harlow says. "We didn't have any mentors until ThincLab recently."
The reason Bryan and Harlow describe themselves as millennials is that the couple were aged 21 and 24, respectively, when they plunged into a vegan diet not long before founding Berkano Foods in April 2017.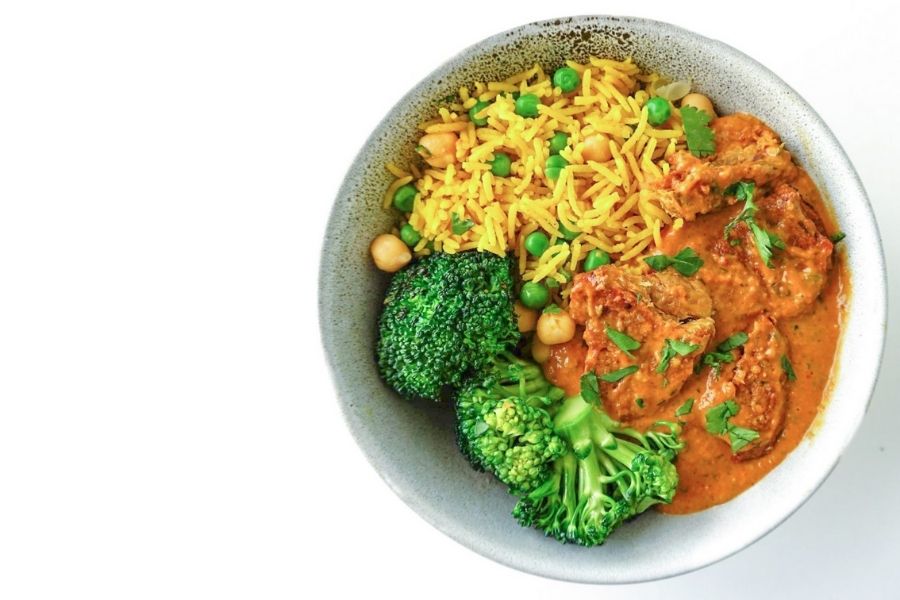 The reason for the vegan venture was documentaries at the time were telling viewers the implications of a meat-based diet and the benefits of veganism/plant based diet.
"It was hard coming from a western diet where you eat meat two times a day. We dabbled with a vegan diet and realised there was a lack of anything in the market. Vegan cheese replacements had just become available; vegan meats like the minces and patties we have now weren't available at the time. We realised there was a gap in the market. We researched what was happening in the UK and Europe. Vegan plant-based companies in the UK making ready-to-eat meals (RTEs) were going well and we realised New Zealand is usually five years behind. We wanted to get our foot in the door."
The couple resolved that the vegan products they planned to introduce to New Zealand would be tastier, more nutritious improvements than the options at the time. They considered them bland and Harlow and Bryan wanted to make prices less exploitative, too.
"People like to talk about a 'vegan tax ' making some foods expensive – but that's just large corporations taking advantage. So, we wanted to stir up the market."
Learning how to manage a tight budget was the next step. Britteny and Nick put $30,000 of their savings into a company named after the ancient Germanic alphabet letter Berkano which means "Birch Goddess", representing continued growth, rebirth or renewal and becoming.
"By rebirth, we mean people who have started to adopt a plant-based diet, including us," Harlow says.
Of that $30,000, $15,000 went towards Berkano's food control plan. Much of the rest went to living costs while the business was starting.
"When you're in the startup phase it takes every hour of your day to get it launched," Bryan says.
"It took 8-9 months to start manufacturing because you can't just quit your day job. We ended up dwindling our money and weren't able to invest in the best packaging to get the food out to customers."
As well as startup capital being tight, the space to cook the first year was tight. Harlow and Bryan spent 2017 and 2018 working out of a storage unit in central Christchurch just 2x3m in area. "We were also living in another storage next to the kitchen," the couple recalls. "We put everything on the line for the business, including our living conditions."
Orders started to flow in, however, and Berkano could eventually afford new premises with a better, larger kitchen.
The duo spent 2017 to 2019 achieving break-even financial returns, then profit, and then began turning heads not just in the vegan community, but due to increasing mainstream awareness that beef, dairy and pork can be excessively draining on the environment to bring to our table, and that adding meat-free meals to one's diet can be beneficial for everybody.
Harlow and Bryan were determined to give their consumers ready-to-eat meals which could be easily acquired at the supermarket and went beyond the traditional staple components of jackfruit and soya. The staples in many successful dishes, they worked out, would be alternative plant-based meat proteins like chicken and beef, which have the same protein percentage as many animal meats.
"When we got new equipment to seal the trays, we took off, and that's when a merchandiser approached us about being in supermarkets. He merchandises large successful companies such as Dilmah tea and Lewis Road Creamery. At the time he was distributing RTEs to Foodstuffs and Progressive Enterprises and he saw a giant gap in the market for vegan products." Berkano was the first company in NZ to launch plant based ready meals into large retail stores.
Berkano's strong sales, positive branding and increasingly successful and widespread sales distribution were enough to create contracts with companies such as PAMS.
After distributing into Supermarkets, their next achievement was gaining 2 mentors through ThincLab (University of Canterbury's Entrepreneurial programme) to help accelerate and explore new products in the plant-based sector.
"You couldn't put a price on the level of professional advice they can offer," Harlow says, "Growing our business and coming up with an exit strategy one day. It's a brilliant programme. The mentors we got were Mads Moller who has started and sold over 60 businesses, and Mike Killick of Deep South who has worked in food manufacturing."
Today Berkano is doing well, with eight employees, strong revenue, and deals with supermarket distributors. The company received extremely helpful awards in 2019 (Champion Producer/Manufacturer for Small Enterprise at the 2019 Westpac Champion Business Awards) and the founders were named on a 2020 Forbes 30 Under 30 list recognising upcoming entrepreneurs. Publicity around the Forbes award has reminded the world that Berkano plans to introduce alternative meats not yet seen in New Zealand's market in 2022.
Its strong reputation helped Berkano achieve a PledgeMe campaign to raise $30,000 to move to the current Belfast factory. The new factory has plenty of floor space to serve the large number of orders coming through and will hopefully ready them for further growth to make overseas sales possible one day.
Bryan and Harlow are now 25 and 29, respectively, and told NZ Entrepreneur they want Berkano's journey to inspire other millennials and Gen Zs to get into business.
"We started and grinded the way and didn't make a profit for two years," Bryan says. "We knew the market was coming to New Zealand and we played the waiting game. We knew we had to establish ourselves in the field to be number one. So, our journey has been hard and time-consuming, but it's great inspiration for aspiring entrepreneurs. Just set your mind, work hard and you can achieve it."
Story by Michael Botur. In partnership with ThincLab Canterbury.
---
Innovation Nation is a series celebrating stories of innovation and entrepreneurship from around New Zealand.
Innovation Nation proudly supported by: