Puro seeks to become Australasia's largest medical cannabis supplier
---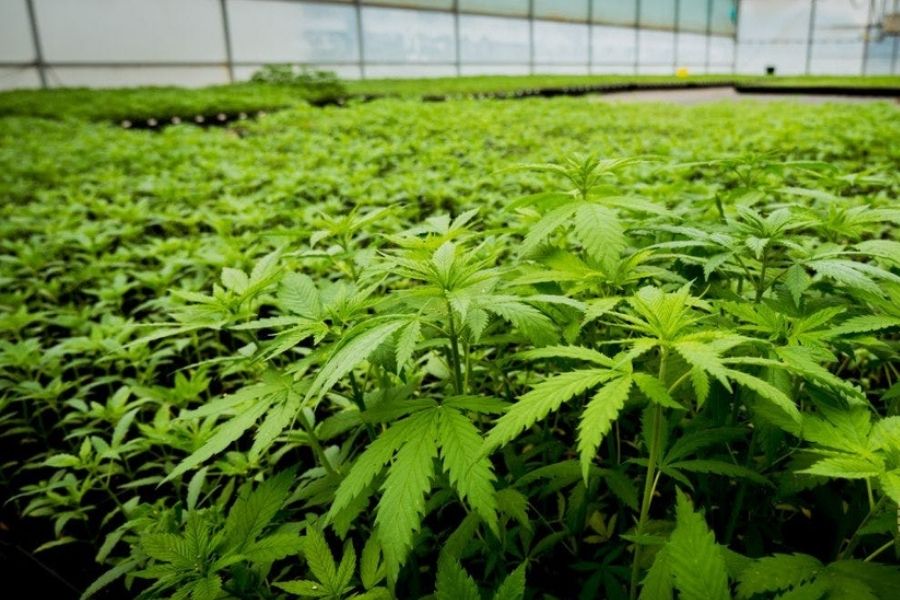 A Marlborough company is aiming to become one of the world's largest producers of organic medical cannabis, and aiming to become the largest grower in Australasia. Michael Botur spoke to Managing Director Tim Aldridge.
Puro was launched in 2018 and immediately caught the attention of the market. Puro's PledgeMe crowdfunding campaign raised $4m in just four weeks, an achievement that still holds the record for the highest ever equity crowdfunding campaign in New Zealand and Australia.
With a waiting list of potential investors, a second crowdfunding capital raise in April 2021 secured an additional $2m. This investment helped Puro plant its inaugural crop in 2020 at Kēkerengū, north of Kaikoura.
With the equivalent of ten rugby fields of medical cannabis growing under organic protocols, it was the biggest New Zealand had ever seen. Puro harvested that crop earlier this year and is selling it to licensed buyers.
Now, along with preparing to plant this year's outdoor crop, Puro is working on several interrelated projects:
Building technologically advanced facilities at its site in the Waihopai Valley, this will support and help expand its indoor growing operations
Cultivation of unique strains of high-quality medical cannabis seeds and genetics
Supplying the highest qualities possible of medical cannabis to medicines producers in New Zealand and Australia.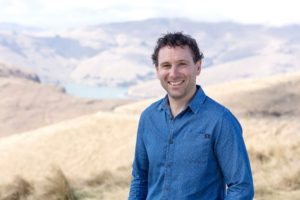 NZ has several smaller hemp and cannabis growers, and Callaghan Innovation has been supporting the NZ industry over the last few years to make the most of growing demand for medicinal THC and CBD oil – as well as plenty of hemp demand.
The Cannabis sativa plant offers several crop varieties, not to mention many options with strains and cultivars. The varieties with low-to-zero tetrahydrocannabinol (THC) and cannabidiol (CBD) in the flower buds are typically thought of as hemp, while the varieties in which the flower buds have medicinal and psychoactive properties thanks to their THC and CBD are typically referred to as cannabis – and are worth far more money than hemp.
Rigorous Ministry of Health vetting and licensing is required in this new industry. The niche, for Puro, is supplying what it calls 'the Sauvignon Blanc of cannabis' – pesticide-free cannabis grown in the same South Island soil as NZ's wineries and cultivated with maximum sunshine and no synthetic chemicals.
Puro has commenced the organic certification process for its Kēkerengū site and, once fully certified, will be one of only a few large-scale, organic medical cannabis growers worldwide.
Tim Aldridge has proven experience in startup business. Aldridge joined the Puro team as Managing Director after twenty years of capitalising on market opportunities in and around Christchurch, including establishing and running businesses such as Hire King, Party Warehouse, The Great Kiwi Beer Festival, and Electric Avenue Music Festival.
"My role in the business is setting and implementing strategy and market positioning," Aldridge explains. "I brought those skills from my previous businesses which were diverse, across several different industries. They taught me a lot about brand positioning and scale.
"I'm taking those learnings, though growing plants and understanding the land and microclimates is not my expertise – that's cultivation director Tom Forrest as well as Sank Macfarlane. My role has been to shake the idea into a business, build and lead the team, establish the values and culture, and allow my amazing team to do their thing by not getting in their way."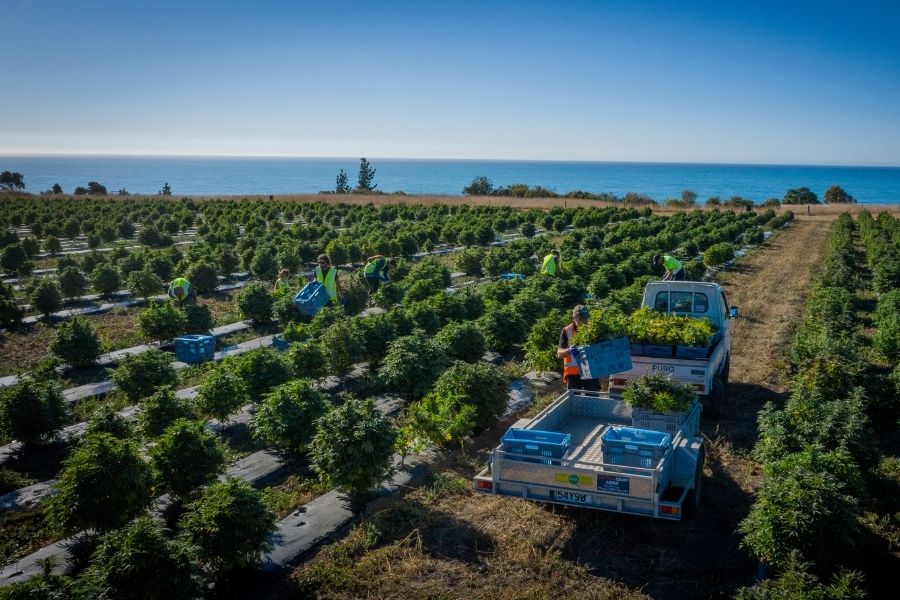 Puro's Executive Director is local businessman Sank Macfarlane who has a background in corporate banking and farming.
Macfarlane has always been keen on diversifying. Innovative by nature, he saw huge potential in progressing the cannabis idea to capitalise on what he knew was a special piece of land and a unique microclimate. The Macfarlane family farm at Kēkerengū, between Kaikōura and Blenheim, comes with 130 years of agricultural knowledge, Aldridge explains – and after the nod from Tom Forrest, the land has become one of two Puro farms.
Melbourne-based Forrest was in 2019 the first-ever recipient of a Churchill Fellowship for Cannabis Agronomy and spent time studying 50 licensed commercial growing operations in ten different countries. As such, Forrest was the ideal expert to design the cultivation model Puro hopes will help it dominate the NZ growing industry.
As more and more governments around the world began to recognise the therapeutic benefits of medicinal cannabis and make regulatory changes to increase patient access, it made sense for Macfarlane, Forrest and Aldridge to combine forces.
Next up for Puro will be automating and semi-automating planting and harvesting as well as creating cannabis strains bred for NZ conditions, set up under the guidance of Forrest. To enable this, Puro is building a large breeding facility at its Waihopai base, about one hour away from the Kēkerengū growing site.
For its outdoor cultivation programme, Puro will endeavour to create medical cannabis which auto-flowers, meaning it flowers after a certain number of days instead of a certain number of daylight hours. "That helps stagger our harvest so we won't always have a single annual harvest, which could result in our cultivation team facing a bottleneck in March/April each year," Aldridge says.
Puro will prove itself in the emerging market in 2022, Aldridge says, with Australia being the major market. With its population being five times the size of NZ, Australia is the world's twelfth largest economy and is also further along the line towards offering over-the-counter medicinal cannabis.
However, NZ has the potential to "leapfrog" Australia to supply even bigger markets, Aldridge notes.
Until then, Puro is breaking new ground. "New Zealand's primary industry has been all food and fibre to date. What Puro is doing is very unique for NZ. We hope to grow to 200 staff in five or six years. We're creating an entirely new industry."
Story created in partnership with Marlborough District Council.
---
Innovation Nation is a series celebrating stories of innovation and entrepreneurship from around New Zealand.
Innovation Nation proudly supported by: