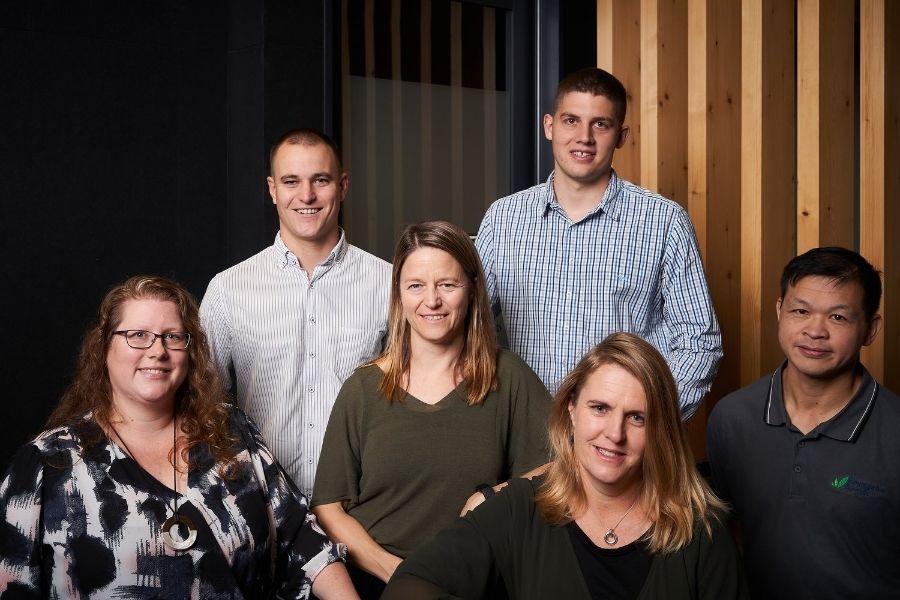 Who: Enterprise Angels
What: Angel Investment, Venture Capital
HQ: Tauranga
Established: 2008
INTRODUCTION
We believe that growing innovative, socially and environmentally responsible companies is the key to ensuring people, communities, businesses, the environment, and the economy thrive.
Since launching in 2008, Enterprise Angels has facilitated the investment of over $50m in 100 different early stage and established businesses across a variety of industry sectors: agtech, technology, hardware and equipment, software and services, food and beverage and medical-human.
The core of our organisation is our membership which comprises experienced business people with a broad range of expertise. Members make individual investment decisions but do so together drawing on each other's experience and expertise. This approach increases the returns from and success of investments. Our objective is to connect experienced investors with entrepreneurs and innovators.
The EA Funds co-invest with members, leveraging the due diligence and deal preparation of our professional team and experienced angels. We offer select deals to our database of non-member wholesale investors throughout New Zealand so they can access early-stage investments on the same terms as our members and funds.
Enterprise Angels manages the following related entities:
EA Nominee Ltd

– Enterprise Angels manages all

nominee services for our investors and portfolio companies.

EA GP Ltd

–

which contracts Enterprise Angels to

provid

e

fund management services for

its early

–

stage investment funds,

EA Fund 1, EA Fund 2 and EA Fund 3.

Purpose Capital

GP

Ltd

and Purpose Capital Ltd – the Manager and General Partner of the Purpose Capital Impact Fund respectively.

Purpose Capital Impact Fund draws together the philanthropic and commercial sectors to drive social and environmental change.

Enterprise Angels provides administration and compliance services to the Purpose Capital Limited, the Manager.
WHO DO YOU WORK WITH AND WHAT KEY CHALLENGES DO YOU HELP THEM SOLVE?
We work with investors and entrepreneurs who are passionate about growing innovative New Zealand companies. Growing companies successfully requires capital and expertise. We aim to bring those two ingredients together by connecting members and the EA team with early stage companies.
Our members are looking to invest time and money into innovative companies to help them grow. They bring a range of experience and business skills to the table. The true advantage of our early stage investment network is the breadth and depth of experience among our members and their networks.
The capital raising process is not an easy one, so Enterprise Angels aims to provide a professional service to founders and entrepreneurs. We provide timely value-add feedback and clear communications throughout the process. We consider startups from a range of sectors including IT, agtech, hardware, food and medical; and a range of stages from seed to early expansion, although the ideal time to approach us is when you have early market validation. We only invest in NZ companies.
SERVICES
Investment
We hold pitch events throughout the year. The Enterprise Angels team guides investees through the process of preparing for pitch evenings, held bimonthly, where we will facilitate introductions to our many investors. Seamless facilitation of the capital raising process including due diligence, deal development, syndication and legals right through to settlement.
Advice
Our team has extensive experience in capital raising and our membership has a range of expertise in almost every industry. Entrepreneurs are invited to come along to 'ADI (Angelic Drop-in) clinics' where they will gain knowledge, advice and mentoring from Angel members.
Angel members will point entrepreneurs in the right direction of further tools to assist in becoming investment ready.
Post investment, Enterprise Angels provides founder support in the following areas – building networks, education, marketing, governance, strategy, and compliance. Angel Members put their experience, skills and connections to work by taking on the role of an Investor Director or Investor Representative in companies they invest in. Enterprise Angels has an Exit Committee, comprised of exited entrepreneurs and experienced angels. This Committee specifically focuses on the more mature portfolio companies and how they can realise returns for founders and early investors – exits in the form of IPO, trade sale or post angel funding.
Connections
With over 200 individual members and 20 corporate partners, we have access to a huge network of business professionals. In we have strong relationships with venture capital and private equity firms who can provide 'post Angel stage' funding.
Resources
We provide a range of guides for both entrepreneurs and investors.
Investors can sign up on our website to receive a series of guides on early stage investing and an invitation to join us at our bi-monthly pitch night. To find out more, click here
Entrepreneurs can find out how to get started, the value we add and what we are looking for, how the process works and links to resources to support them here
EVENTS
We welcome entrepreneurs to contact us at any stage and attend our Pitch Nights, as spectators, to gain a better understanding of the capital raising process.
Angelic Drop-in (ADI) Clinics are a great way to engage with angels whether you have just an idea, a team and first validation, or recurring revenue and need money to scale. Our mentors are all Enterprise Angels members or partners with a wealth of expertise and willingness to help guide you with advice, connections and funding.
For dates go to www.enterpriseangels.co.nz/news-events/upcoming-events.aspx
WHAT EXCITES YOUR TEAM ABOUT THE WORK YOU DO?
Enterprise Angels is fortunate to have a passionate staff of eight and a membership base of over 200 members who really understand the world of entrepreneurship and in turn are passionate about investing in the future of New Zealand.
The excitement of helping innovative entrepreneurs realize success and in doing so, helping NZ grow drives both our members and staff alike. We are able to provide expertise and assist throughout the entrepreneurial journey.
WHAT MESSAGE WOULD YOU LIKE TO SHARE WITH THE NZ ENTREPRENEUR COMMUNITY?
Got a viable business idea? Want to learn more about how Angel investing can help your business? We can help you!
We focus on IT, agritech, engineering and food sectors, however if your idea is based in New Zealand, unique, scalable and ready for market, we want to talk to you. We are also interested in hearing about social enterprises – companies doing good socially or environmentally and making a profitable business out of it.
Contact us to find out how we can help.
---
GET IN TOUCH

Web: enterpriseangels.co.nz
Facebook: facebook.com/EnterpriseAngels
LinkedIn: linkedin.com/company/enterprise-angels