Tasting the Manawatu with City Slicker Honey
---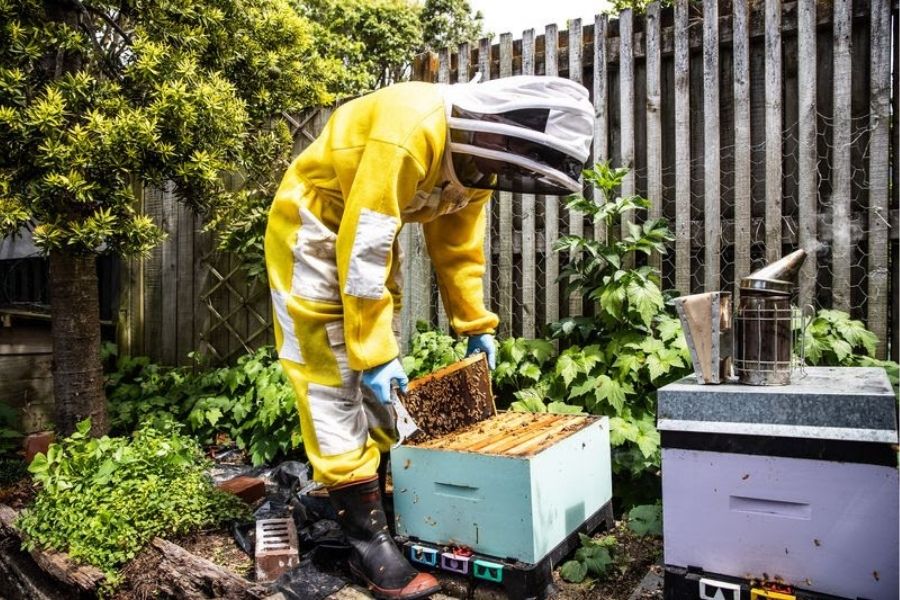 Tim Coulson was just eleven years old when he was given his first bee hive. Seven years later he has 50 hives located throughout the Manawatu, and his business, City Slicker Honey, is buzzing. Erin Harrison spoke to the young entrepreneur.
There's no doubt Tim has already achieved an incredible amount at a young age, but it hasn't come without a lot of hard work and sacrifice. From spending weekends checking on his hives, to facing various challenges because of his age -as well as being on the receiving end of a couple of stings – Tim has overcome it all to create a unique bee business in the heart of the Manawatu.
"Our products are different because we keep our hives in various locations around the district and we don't mix the honey. So every batch from each hive has a really distinct flavour, and it's like you're 'tasting' the flavours of the Manawatu."
"We also place our beehives for free in people's backyards, which are very beneficial for their gardens, and they get a couple of jars of honey for free too! We currently have a waiting list of people wanting beehives."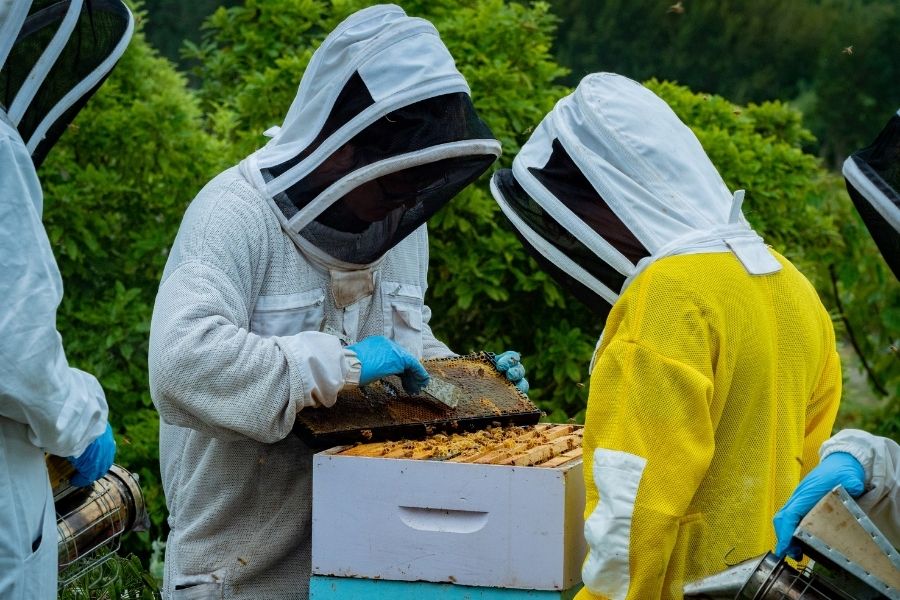 Like most successful businesses, Tim has a great team behind him to support the work he does with the hives. It was actually with a group of school friends in Year 11, in the Young Enterprise Scheme class, where they decided to build the company around Tim's love of bees. And thanks to a couple of regional wins, the cash funding injection meant City Slicker Honey was able to establish itself as a fully functioning honey business, direct to the public and also through an expanding list of local retailers.
"We definitely wouldn't be where we are today without the help of the Young Enterprise Scheme -their business mentors are so supportive. I'd highly recommend going out and getting involved with it if you're a young person with an idea for a business."
Tim's parents have also been a big part of City Slicker Honey, allowing him to set up a full processing unit downstairs at their family home and ensuring he complied with all the correct food licensing requirements and food safety facilities -Tim's mum also came up with the name, after much deliberation by all involved.
And while everything's coming up roses for the 18-year-old, there's definitely been a few lessons along the way for the young entrepreneur.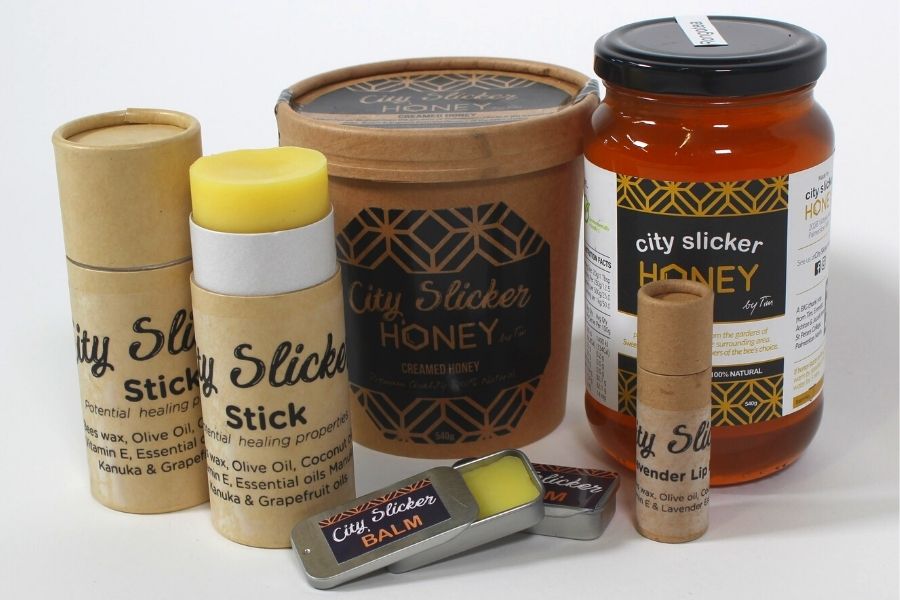 "The biggest struggle for a long time, and even still now to a degree, was my age. Most people would say to me 'you're a bit too young' to be running a business. I found networking hard, and I have also learnt to not be so trusting of people as I had a few make promises and then not come through.
"My time management skills are still a work in progress too, and there were times where this led to poor management and performance from the hives themselves."
But Tim is resilient in his approach to business, believing that if you aren't making mistakes every so often, you aren't doing it right. And he attributes taking a step back to go for a mountain bike ride, or asking others for advice, as his way to work his way through any challenges that crop up. Tim is also proud of who he has become today because of City Slicker Honey, and with every reason to be.
"Because I started so young, it has definitely helped me develop a solid work ethic as well as become more confident. I wasn't very outgoing, and now I am head boy at St Peters and I know I wouldn't have got here without the business as it pushed me out of my comfort zone."
So would eleven year old Tim be proud of eighteen year old Tim?
"Most definitely! I remember thinking right at the start how cool it would be to have 20 hives, and then when I got to 20, thinking that 50 would be even better. And now here I am now with a dream of having 200-300 hives!"
Tim's also really passionate about the environment and everything they do at City Slicker Honey is with bee preservation and sustainability in mind. From reusable glass jars to compostable packaging, Tim and his team do their best to ensure that the business operates with minimal waste and he wants to challenge others to do the same.
So what's next for Tim?
A business degree at Massey University, while continuing to grow City Slicker Honey – where the sky's the limit and age is certainly no barrier to success. His parents may just have to buy a bigger home, or perhaps Tim will have to consider moving operations off-site.
Story created in partnership with Central Economic Development Agency.
---
Innovation Nation is a series celebrating stories of innovation and entrepreneurship from around New Zealand.
Innovation Nation proudly supported by: