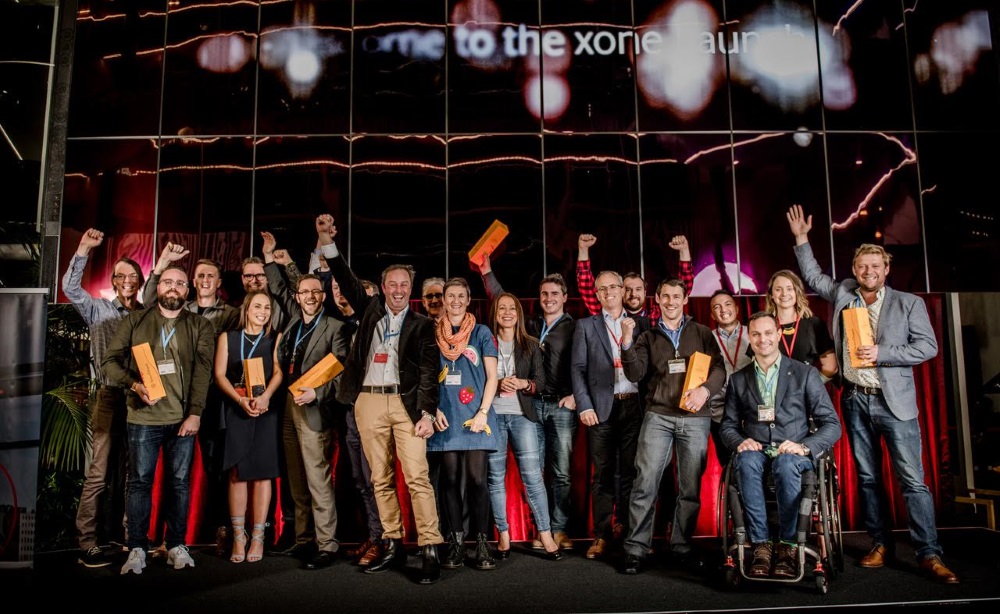 Vodafone has awarded nine Kiwi entrepreneurs entry to its start-up accelerator and innovation lab, Vodafone xone, to take New Zealand's best start-up ideas global.
The start-ups all have technology-based business ideas designed to revolutionise the way we live, work and play.
Head of xone and Innovation, Lauren Merritt, says, "In our third year of operation, we are thrilled to work with these 9 founders, some of whom have built and sold successful companies, while others are first-time founders. They are working in a diverse range of industries with products spanning wearable health tech and AI-powered chatbots to beer and music."
"Many of the companies are using AI and their own natural language processing technologies to drive impressive customer experience solutions and unique ways of enabling people to connect and enjoy life."
Included among the xone class of 2018 are Urigo, an early stage wearable health technology that tracks bladder flow, Ambit, an enterprise grade chatbot creation platform and Melodics, software that makes practicing music fun.
Merritt says, "Melodics is a product that we know people will love. Turns out, 90% of people who to try to learn an instrument fail and Melodics want to decrease that percentage by putting a music master on your desktop and keep you engaged through gamification."
"We are excited to help these companies get their products to market through funding, hands-on expert support and technology development through our labs and networks. Ultimately, the aim is to enable their visions to solve the real problems New Zealand Enterprises, small businesses and individuals face."
"For a health tech company like Urigo, xone can support them to test and build their device alongside our technology and networks teams to give them a competitive advantage in a crowded wearables space," Merritt adds.
The programme runs from Vodafone xone's Christchurch Innovation lab and the companies will travel from all around New Zealand, including Wanaka, Christchurch, Hamilton and Auckland to participate.
With a vision to make a meaningful contribution to the innovation landscape in New Zealand, Consumer Director Matt Williams says xone is now one of the most successful start-up accelerator programmes in the country.
"For us, this is all about empowering the next generation of technology businesses in New Zealand, and the numbers show we're achieving that. Our 2016 and 2017 start-up companies have achieved amazing things, including roughly $17 million in new investment, over 70 FTE jobs created, around $13 million in revenue and six partnerships and trials with Vodafone."
"There are some fantastic stories of individual success for our xone companies, including IoTStream, who entered xone in 2016 pre-revenue and now have a pipeline of 10's of millions. Vodafone works closely with IoTStream as we deliver IoT solutions for our Customers."
Companies who win a place in xone receive a total package valued at more than $150,000, including seed-funding, and access to world class technology and mentoring as part of a six-month programme.
The Vodafone xone class of 2018 is:
Ambit
An enterprise grade chatbot creation platform underpinned by AI and natural language processing designed to deliver 24/7 personalised customer service (See video)
Aware Group
Little Bot, an AI based smart data service that extracts the context, sentiment and other relevant information to produce a better customer experience (See video)
kin2kin
A family app focused on kids 3 to 13, their parents and grandparents that connects generations (See video)
Melodics
A game-like app that uses machine learning to help people learn to play musical instruments (See video)
Romer
Curated and crowd-sourced local experience delivery platform that matches unique experiences to users (See video)
Sandfly Security
Agentless and automated forensic investigation and intrusion platform for Linux (See video)
Surveybot
Online platform that enables any business to create Chatbot surveys for any audience (See video)
Trickle
Trickle Bar tap management tracking system using IoT to understand beer pouring and reduce wastage (See video)
Urigo
Wearable health technology tracking bladder flow using a sensor solution that communicates to a smart phone (See video)
For more information contact:
Kathy Gieck
External Communications
021 651 606
kathy.gieck@vodafone.com