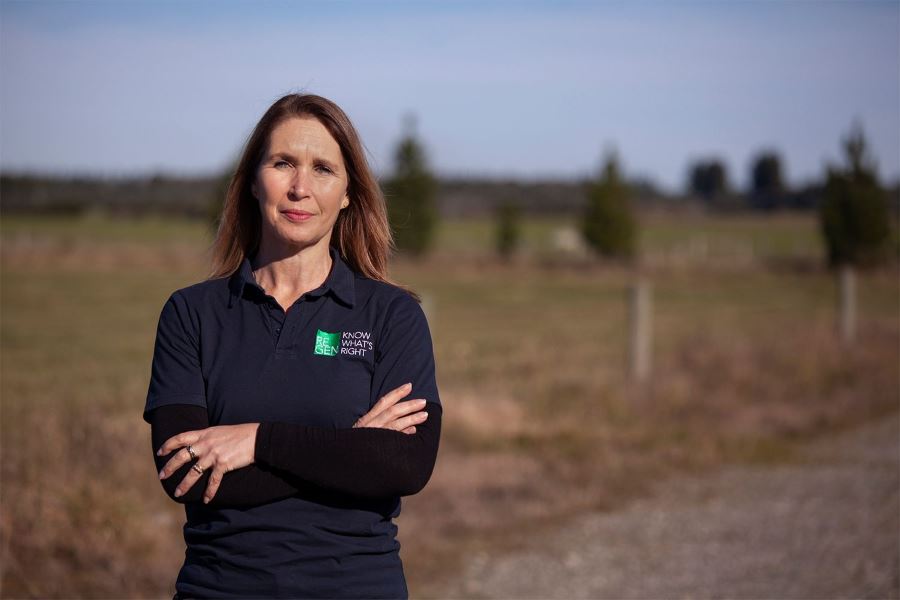 Kiwi agtech, food tech and consumer food and beverage startups have until Sunday 16 May to apply for Rabobank's FoodBytes! Pitch global competition.
FoodBytes! Pitch is an annual multi-week programme helping food and agriculture startups from around the world validate and grow their businesses, and their impact, through global industry exposure, tailored mentorship sessions, connection with corporates, farmers and investors, pitch refinement, industry awareness and recognition.
New Zealand scientist and entrepreneur, Bridgit Hawkins, is encouraging fellow Kiwi startups to apply, after the experience played an instrumental role in driving both professional and personal development for her and her company. Ms. Hawkins said participating in FoodBytes! was a transformative experience.
"As an entrepreneur, you spend a lot of time on the capital-raising circuit," she says. "FoodBytes! was the most well-structured programme and the most focused on helping me – as the founder and driver of a business – to be successful."
 "There was considerable wraparound support, including workshops, coaching and mentorship, pitch refinement and advice on market opportunities, which was incredibly valuable. Not to mention the networks and introductions, including meetings with senior people at Rabobank and other corporates. It's usually very difficult to make those kinds of connections."
Hawkins is the CEO & Executive Director of Regen, a Wellington-based agtech business that provides up-to-the-minute monitoring, insights and recommendations to help farmers optimise their irrigation and effluent management practices, saving them time and money while reducing runoff into waterways.
In 2017, Regen was selected as one of just 20 startups worldwide to pitch to investors as part of the FoodBytes! Pitch program. Since then, Regen has gone from strength to strength and, in September 2020, it was acquired by CropX, a global soil sensing and agricultural analytics leader.
Nathalie Gibson, Head of Innovation, Knowledge & Networks at Rabobank, is leading the search for startups across Australasia, including New Zealand, said, "We're scouting for startups with validated business models, demonstrated commercial traction, a robust, diverse team and a cross-industry collaborative mindset, and that have the potential to drive meaningful and sustainable change throughout the food value chain."
This year's applicants will be vying for a coveted spot among the class of 45 startups – made up of 15 companies in each of three sectors: agtech, food tech and consumer food and beverage. Following an in-depth mentoring program, 15 of the 45 startups will be chosen to present at the platform's live-streamed public competition on Wednesday 10 November. At the finale, one startup in each sector will be crowned a winner and walk away with prizes. Following FoodBytes! Pitch participation, all 45 startups will have access to the FoodBytes! network of more than 350 alumni entrepreneurs for connections and guidance to help drive their businesses forward.
To apply go to http://www.foodbytesworld.com/apply 

GOT QUESTIONS? LEARN MORE
Join FoodBytes! for a VIRTUAL startup session at 4pm NZT Thursday 13 May to learn how Rabobank's FoodBytes! Pitch programme can grow your business and offer access to a global network of investors, corporates, startups and farmers.
The session will be hosted by Nathalie Gibson, who leads the FoodBytes! programme across the APAC region, including New Zealand and she will be joined by Bridgit to share her experience and answer your questions.
Key topics will include:
What is FoodBytes! Pitch

Our criteria and what we're looking for

Application process

2021 key dates

Alumni ecosystem benefits

Startup alumni case studies

Startup innovation at Rabobank: products & services
Register for the virtual session on May 13 here.
---