Uprise Digital's Growth Hat-trick
---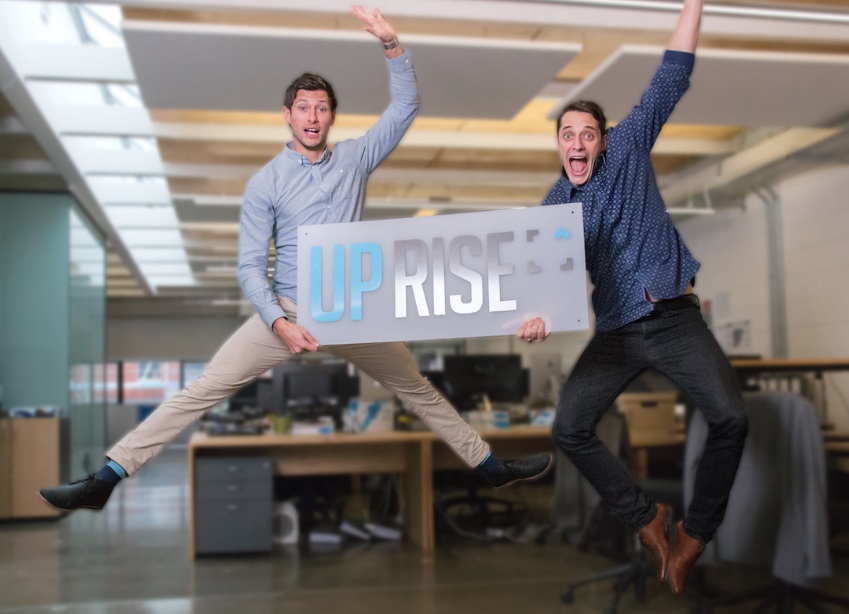 Wellington-based Uprise Digital has made the Asia Pacific Deloitte Fastest 500 Tech companies' revenue growth list for the third year in a row.
The digital marketing company's ranking this year is 179th within the Asia-Pacific grouping compared to 109th in 2015 and 184th in 2014. The firm also maintained its presence in the New Zealand Fast50 with a placing of 32nd.
The latter ranking reflects continued major growth in revenue, with year on year growth in 2016 being 289 per cent.
Co-founder Matt Rowe said producing such stellar numbers and making the list in successive years is a major achievement, and a real tribute to their team and the work they put into delivering best results for their clients.
The year saw significant growth for the Uprise client base in Auckland. The increased on-the-ground presence has provided opportunities to work much closer with key accounts and win new business. This year has additionally seen a flurry of new client accounts such as helloworld, KiwiRail, Hunting & Fishing, GrownUps and Careers New Zealand.
Co-founder Tim Pointer says the growth and expanded horizons reflect an exciting time for the company, which he and Rowe founded in a spare bedroom of one of their homes over seven years ago.
"As digital tech becomes further ingrained into our lives, the opportunity for business to engage at a more personal, relevant level through these channels continues to grow exponentially."
His message to clients seeking greater returns from their advertising dollar was that they needed to set clearly defined goals on each area of their digital strategy, embrace innovation and understand their customers better.
"What works today might not tomorrow, that's why it is so important to never stop testing, exploring and demand better from your digital spend."
Uprise credit the firm's continuing success to their willingness to be flexible and innovative with their clients' spend rather than being locked into rigid budgets.
"Building internal software to automate the work that staff hate doing so the team can focus on the exciting stuff, like innovating for clients allows us to retain our best people and deliver the best service," Pointer says.
Uprise have moved away from the old agency model and are forging new ground, offering initiatives that focus on value generation and unlocking clients' potential in digital. Uprise have set out some very ambitious goals for the next few years as they look to expand into international markets.
Pointer has recently returned from a six-month market reconnaissance mission in London testing the market with their unique value proposition.
Pointer is confident they can make a dent in the universe.
"We live in an age where we are no longer bound by distance or borders. Sure, there is a huge amount of work to do operationally to ensure the business is truly match-fit, but the opportunity from what we've seen will be worth it."
---
For more information/interviews please contact:
Tim Pointer
Uprise Digital
027 69 79 811
tim.pointer@uprise.co.nz
www.uprise.co.nz