Central Economic Development Agency (CEDA)
---
Who: Central Economic Development Agency (CEDA)
What: Government & EDA's; Learning & Mentoring; Groups & Events
HQ: Manawatu
Established: 2016
INTRODUCTION
The Central Economic Development Agency (CEDA) is an agency that provides economic development services for Palmerston North City and Manawatū. We are a team of thought leaders and enablers working together with a united purpose – prosperity for all our communities.
WHO DO YOU WORK WITH AND WHAT KEY CHALLENGES DO YOU HELP THEM SOLVE?
E.g. NZ Entrepreneurs serves three main types of people.
1) New Zealanders who are in the process of researching and planning for a new business.
2) People who have started a business and are looking for help, inspiration and support to grow their business.
3) Members of the NZ Entrepreneur ecosystem who want to know what's happening in our community.
CEDA works with and supports programmes that impact on the following types of businesses:
Entrepreneurs who have a business concept or idea who wish to commercialise that idea.
Businesses that are established and are wishing to grow.
CEDA'S SERVICES
Overview:
Connecting to mentoring or coaching (one-to-one) through the Business Mentors New Zealand programme
Free entrepreneur resources e.g. tools, blogs, templates
Note: In addition to the above services, CEDA is a proud partner and funder of the following programmes:
The Factory's Innovate programme. Innovate is an annual programme that selects a group of entrepreneurs who have exceptional ideas to undergo an intensive mentorship process. The programme culminates in an awards evening where an overall winner is announced.
The Sprout Accelerator is designed for the next generation of agritech &  foodtech companies from around the world. Companies that are successfully selected each year undergo intensive mentorship and have the ability to raise $1m of seed-stage funding from Sprout. The Sprout Accelerator has also established a $40m seed fund to invest in start-ups over the next 7 years.
Description:
CEDA provides the following services to help business start, grow, innovate and export:
CEDA helps businesses of all sizes and in different sectors to grow, by identifying a business' challenges, needs and opportunities. The CEDA team then point businesses in the right direction to access tools, connections, training or development or provide expertise and guidance. This includes training in areas such as business planning, marketing, finance, human resources, business systems, staff management, export development and more.
CEDA is the Regional Business Partner (RBP) for the Manawatū-Whanganui region, and works with Callaghan Innovation, New Zealand Trade and Enterprise and Business Mentors New Zealand (BMNZ) to deliver RBP services. Support includes:

Connecting businesses to expertise and advice
Facilitating support and co-funding for research and development (R&D) from Callaghan Innovation. This includes Getting Started Grants, student grants and project grants. To further support innovation, CEDA also connects businesses with experts, researchers, students and graduates at Massey University, Plant & Food Research, AgResearch, FoodHQ, the Food Innovation Network, The Factory, the Sprout Accelerator, potential investors, IP specialists and more.
Connecting businesses to business mentors under the Business Mentors New Zealand programme.

Whether a business is already exporting or ready to start, CEDA's team can help businesses make this process easier by connecting a business with dedicated export industry organisations, central government support, networks, mentors and more.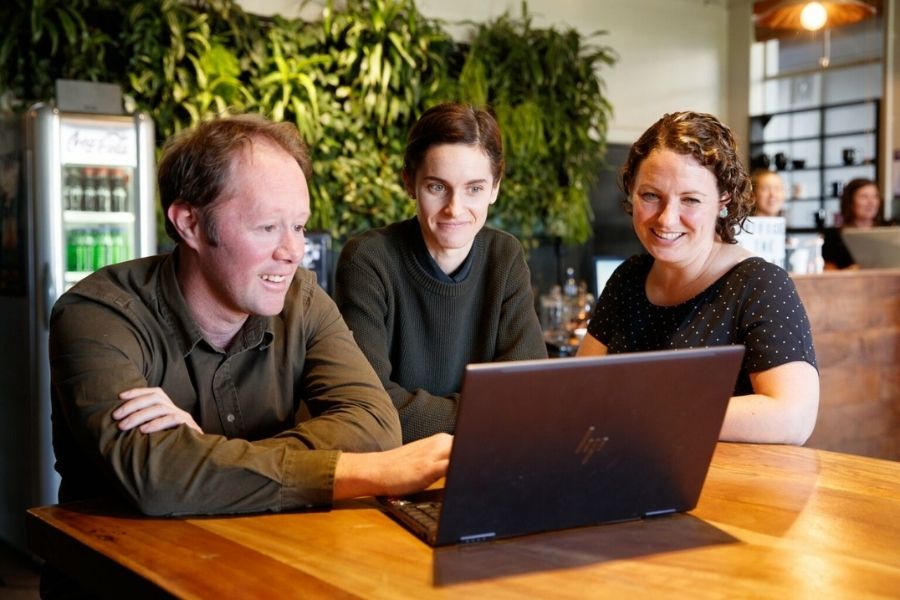 RESOURCES
CEDA provides the following tools and resources:
HIGHLIGHTS
CEDA has supported over 800 businesses in the Manawatū-Whanganui region from July 2020 to July 2021.
We have delivered 33 business support webinars to more than 1500 attendees.
WHAT EXCITES YOUR TEAM ABOUT THE WORK YOU DO?
We are here to help and support businesses grow, innovate, and start. Making an impact drives us and fuels the work of the team.
WHAT MESSAGE WOULD YOU LIKE TO SHARE WITH THE NZ ENTREPRENEUR COMMUNITY?
Starting and running a business is both difficult and rewarding, but the journey can also be lonely. Business support and mentors can be hugely beneficial for entrepreneurs and business owners. Impartial advice, combined with access to specialised expertise where this is needed, has helped many of our clients and we encourage businesses to find out what support is available locally.
---
GET IN TOUCH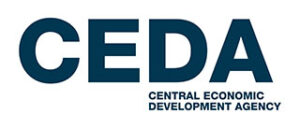 Web: https://ceda.nz/
Facebook: https://www.facebook.com/CEDA.nz/
Twitter: https://twitter.com/CentralEDA
LinkedIn: https://www.linkedin.com/company/centraleda/
Instagram: https://www.instagram.com/manawatu_nz/