Who: Young Enterprise Trust
What: Student Programme
HQ: Wellington
Established: 1981
INTRODUCTION
Young Enterprise is a charity that works with NZ youth in primary and secondary schools, to give them their first taste of business and teach them how to manage their money well.
Determining and focusing on the types of skills and knowledge young people need from educators is more important than ever. What is clear is that it will not be the same skills that have served us during the last century or even the last decade.
Our enterprise programmes use a combination of teachers and members of the business community to provide an experience that is both authentic and relevant to the world we live in. Adapting to changing circumstances, failing fast, feeling success and learning how to collaborate in teams helps students to unleash their entrepreneurial spirit. Our financial literacy resources teach students to be smart with their money so that they can have more choices in life.
WHO DO YOU WORK WITH AND WHAT KEY CHALLENGES DO YOU HELP THEM SOLVE?
Students
Young Enterprise works with thousands of students across New Zealand aged 5-18yrs to develop skills that will help them in life and business after school.
Our facilitated high-energy experiences give younger students an authentic introduction to business. Our YES programme gives senior students the opportunity to further develop their enterprise skills by running a business for real, in a managed risk situation.
For many students this is a life changing experience where they discover a passion for business, and develop their confidence and work-ready skills such communication and collaboration.
"YES has honestly been one of the best experiences and has had a significant impact on this year. I have learnt so much and have grown as a person in regard to having a great amount of confidence, actually backing myself and what I can achieve. I learn the importance of networking, time management and that hard work does pay off." – Charlie, YES student, 2017
Teachers and schools
We have a range of enterprise and financial education teaching resources and experiences for years 1- 13. Young Enterprise provides these resources free for schools to help them develop enterprising young people.
In 2017 1,064 teachers used 3,928 of our resources in 653 schools across the country. As well as providing resources and experiences, teachers are supported with professional development from a national network of Roaming Teachers, who are themselves experienced in integrating enterprise into the curriculum.
Young Enterprise also delivers tailored experiences like the He Kai Kei Aku Ringa Business Challenge for year 9 and 10 rangatahi Maori students and the Teen Parent Unit workshops in financial capability.
SERVICES
Main Programmes and Events
Resources
HIGHLIGHTS
2017 was a massive year for us in terms of activity and outcomes for our students. There were three key achievements:
1) Increasing participation – 2017 was our biggest year yet:
Over 3600 students from 187 schools set up companies as part of our flagship programme, The Lion Foundation Young Enterprise Scheme.
More than 8,000 students in total participated in one of our facilitated Young Enterprise Experiences.
2) Developed more transformational experiences:
We introduced the He Kai Kei Aku Ringa Business Challenge which is designed specifically to engage year 10 + 11 rangatahi.
The GrowingNZ Innovation Challenge that introduces students to professional opportunities in our primary sectors.
3)More overseas study tours to create and connect entrepreneurs:
In 2017 we sent 6 students to Silicon Valley and another 8 to Sao Paulo to connect with each other, local students and local entrepreneurs.
WHAT EXCITES YOUR TEAM ABOUT THE WORK YOU DO?
Everyday we get to see young people developing their self-confidence and passion for the world of work. We are continually told by our Young Enterprise Alumni that their enterprise experiences have impacted their futures. We know that every day we are making a difference for the next generation of leaders.
WHAT MESSAGE WOULD YOU LIKE TO SHARE WITH THE NZ ENTREPRENEUR COMMUNITY?
As today's business people and entrepreneurs, we need to put emphasis on sharing our advice, insights and experiences (both good and bad) with young New Zealanders. After all, today's students are tomorrow's leaders, and we should be sharing all the knowledge that we can.
In saying this, we also need to utilise the viewpoints of today's young kiwis and appreciate their values, and the contributions they want to make. With good communication and collaboration everyone wins, and this is what we need to do to ensure longevity of social and economic development for New Zealand.
---
GET IN TOUCH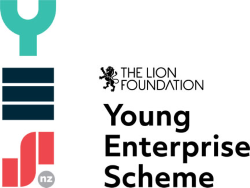 Web: http://www.youngenterprise.org.nz
Facebook: https://www.facebook.com/YoungEnterpriseNZ
Twitter: https://twitter.com/youngentnz
LinkedIn: https://www.linkedin.com/company/young-enterprise-trust