NZ underwear startup Confitex signs with largest US home shopping network
---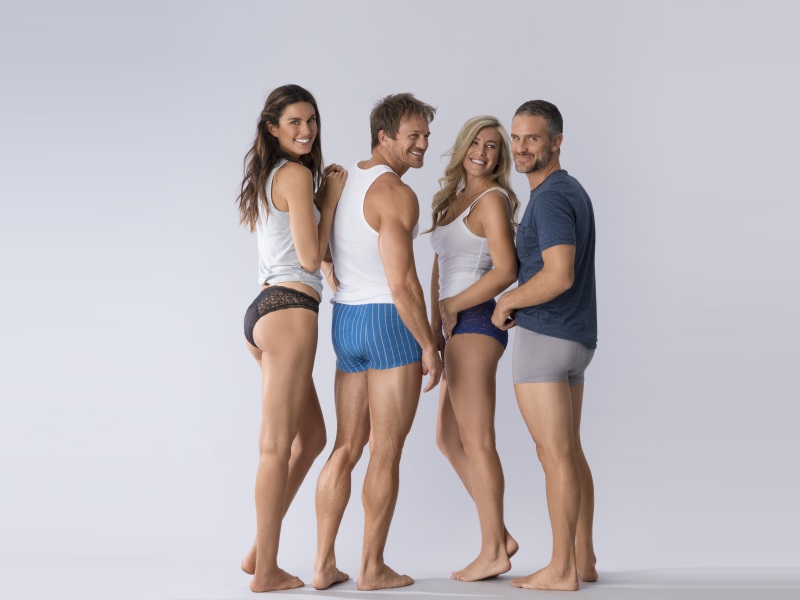 Confitex, the innovative New Zealand designer and manufacturer of fashionable leak-proof and washable underwear, has made new inroads in the US by signing a deal with cable broadcaster, the Home Shopping Network (HSN).
The deal with HSN is ground-breaking for Confitex and signifies the brand's official launch into the massive US market after 2 years of work to enter the market. Confitex CEO and Co-Founder Dr Mark Davey described this latest milestone as "transformational for Confitex underwear and its US market plans. It's huge market and hard to crack, takes time and a lot of investment but the size of the prize is worth it".
The deal, which is expected to go live in November, would significantly increase Confitex's reach into a country where one in three women experience LBL and more than one in five men over 65 experience incontinence. "It will offer the many millions of people a fashionable performance solution to help restore their confidence," says Dr Davey.
To support the launch of Confitex on the HSN, the company has partnered with well-known US medical personality Dr Jennifer Berman, a urologist, sexual health expert, award winning author and co-host of the Emmy Award-winning television show, The Doctors.
Few options exist on the American market for LBL protection, and existing products make people feel self-conscious due to bulk and odour. "What differentiates Confitex is its revolutionary textile technology and fashion-forward design, which wicks fluid, prevents odour and helps restore confidence to people who experience LBL," says Dr Berman.
Dr Davey says "the HSN deal will further nomalise the Confitex brand in the eyes of the American consumers by creating awareness of the widespread need for leak-proof underwear," he says. "It's very brave of the network because many media outlets and retailers have an outdated assumption of the people affected by LBL and their needs."
"People need to understand that LBL impacts on wide sections of society, not just parents or grandparents, with 45% of people experiencing issues in the US being women aged under 65," says Dr Davey.
The global incontinence market is worth US$11 billion, with estimates of people experiencing bladder issues around 540 million. The market is predicted to grow significantly in the next 10-15 years due to an ageing population, increased life expectancy, greater health awareness, as well as increases in rates of diabetes, obesity, prostate and other issues that impact urinary function.