10 Questions with Steve O'Connor of Flick Electric
---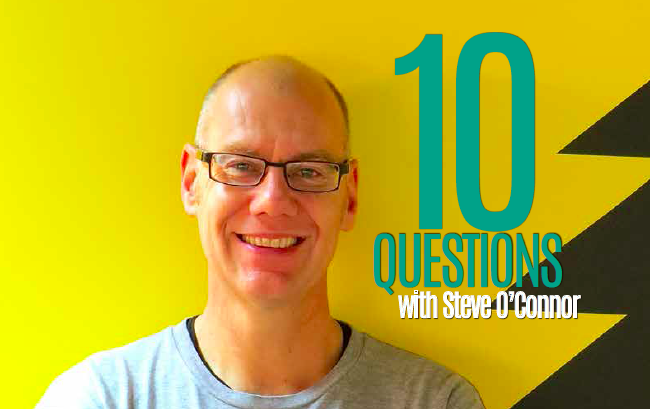 Steve O'Connor has a diverse blend of experience from innovative start-ups to running strategy for multinationals, and getting to know New Zealand's electricity industry from the inside, which led him to gather a team to start work on a disruptive electricity retail model in early 2013.
Entrepreneurship runs in Steve's veins. As well as overseeing some of Wellington's most recent start-up successes as Chief Executive of Creative HQ, Steve also co-founded market intelligence company Marketview, and was a shareholder in and Managing Director of Datamine. Steve shares snippets of his own story as well as plenty of wise advise for fellow entrepreneurs.
Tell us about Flick and how you're disrupting the electricity market as we know it today.
Flick Electric Co. is the only power company that gives New Zealanders access to the wholesale price of electricity direct from the spot market. For the very first time, we are giving customers a price signal that empowers them to choose the price they want to pay, for the things they want to do.
In fact, we pass on all of the costs of getting power to your place, without any markup – that's generation, distribution, transmission and metering – and then charge a separate fee to service you as your retailer. This means you always pay the true cost of power and get complete transparency about who you are paying, for what.
Tackling the status quo in an industry like 'electricity' can't be an easy task, what's the story behind Flick and how did you get it off the ground?
In early 2013, I talked though my ideas with some exindustry colleagues who were also in a position to look at something new. The two people in the team that had the most electricity retail experience initially said no way! Historically, it's been a graveyard for new retailers.
We decided to give ourselves a three-month window to validate the idea before making the big decision to invest our money and time. A thousand Post-It notes later, we decided we were onto something.
From there it took us a full 12 months to build our initial systems and processes and pilot them. It felt like an eternity to us, but it was in fact incredibly fast for what we did.
Was gaining seed capital necessary to launching Flick in the beginning? If so, can you provide a few top tips for other entrepreneurs seeking capital?
Gaining seed capital was imperative to getting Flick off the ground. In the first year, we pretty much funded the journey ourselves, but then needed to reach out externally to fill the tank so we could continue to move with speed.
Getting seed capital is an art and a science. You have to make sure you've got an investible offer. That means having a clear value proposition for the customer, and a market large enough to turn that into a valuable business. You need to have nailed the other ingredients, alongside capital, that will give the investor confidence that you can realise your value proposition, like an amazing team for example. Be clear on the capital you need, and what it's for, that will ensure you realise the market opportunity you have identified. And finally, be prepared to give up some of the business to investors so you can realise its true potential.
As an advisor, mentor and investor in NZ growth companies yourself, what are the key attributes you look for in entrepreneurs who introduce their ideas to you?
I think it's important entrepreneurs know the industry they're going into. Otherwise, it will likely trip them up no matter how good their idea is. Success is really about hard work. Good ideas are a dime a dozen, but it's the right team and a massive amount of hard work, put to the right things, that gives your business the best chance to do really well.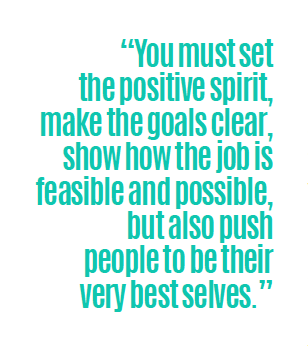 What separates successful entrepreneurs from unsuccessful entrepreneurs?
Successful entrepreneurs are determined, to the point of belligerence! They're people with a nose for an opportunity – that can identify customer problems and envision solutions to them. And they can draw talent and team to the opportunity. To be successful in this game, you also have to be massively adaptable.
Everything is uncertain, so you have to have the strength to hold to a vision, but ultimate adaptability on how to get there. Don't hold on to the solution. Hold on to the problem.
As founder of Lightning Lab and your 5 year tenure as CEO of Creative HQ in the past, you've helped a wide range of businesses succeed over the years – how do you know when you're on to a good idea?
Customer validation. It's the ultimate currency. Until you have customers responding to your offer, then you don't actually know if you've nailed it. Success comes down to solving a real problem, not an imagined one. A true pain point.
You also have to have a differentiation that you can hold on to. There will be fast followers, but a successful business will keep evolving its points of differentiation to stay ahead of the pack.
With all your experience in leadership over the years, could you please share with us a few tips on how to lead a team successfully?
We've had an amazing team at Flick from day one. It's so much easier to lead a team of people that are committed and into it up front!
From a leadership perspective, it's important to pay attention to morale – a demoralised team won't function. You must set the positive spirit, make the goals clear, show how the job is feasible and possible, but also push people to be their very best selves. No one will work for an impossible goal, or strive when they don't feel valued. Find a meaningful task for everyone no matter what their skill or level.
Finally, know what you are talking about, despite the inherent uncertainty of a growth company. If your team sense you are lost, that breeds paralysis – the first thing that will kill a young company. As the leader, you must do the research first, or have the most information, and make sure everyone's clear where you're going.
As a business builder, were there any times where you ever felt like giving up on a business or project and if so, how did you keep yourself going through those times?
There have been many many times! But you just have to be able to pick yourself up, dust yourself off and go again. It goes back to that inherent entrepreneurial determination and knowing that if you don't do it, someone else probably will.
That said you have to keep testing yourself. Is this too much for me, or too much for the business? There is a big difference between seeing things for what they are and calling it. There is a 'right time' to give up on an idea and being able to bust through the challenges that are inherent in any business.
What or who is your greatest inspiration?
The people that I work with, and what we're doing, every day. It's really amazing, and energising to see the team we've grown giving Flick their all. People doing clever things. People seriously committing to the business and themselves. People who are passionate about growing, and who want to make their work something they love.
What's on the horizon for you, what is your ultimate goal for Flick?
We aim for our approach and products to become genuinely mainstream in New Zealand. Our aim is for Flick's brand to be loved by many thousands of Kiwi homes and business. We also want to continue to innovate and deliver new experiences and significantly more value to our customers.
Finally, what we're doing is also unique globally so we'd like to see Flick's platform and model go offshore and be successful there too.
I'd like to think the future will see the emergence of a number of innovative and independent retailers like Flick delivering a mix of differentiated offers and services and competing across many facets for the customers' business. Competition drives innovation!
And I'd love for electricity consumers to engage with the industry again – that they can come to value electricity as a product, and love the retailers that deliver it. ■
Steven O'Connor is a Wellington based entrepreneur, investor and mentor. His most current venture is Flick Electric Co., he's the Founder/CEO. Find out more here.