Managing Remote Sales Teams
---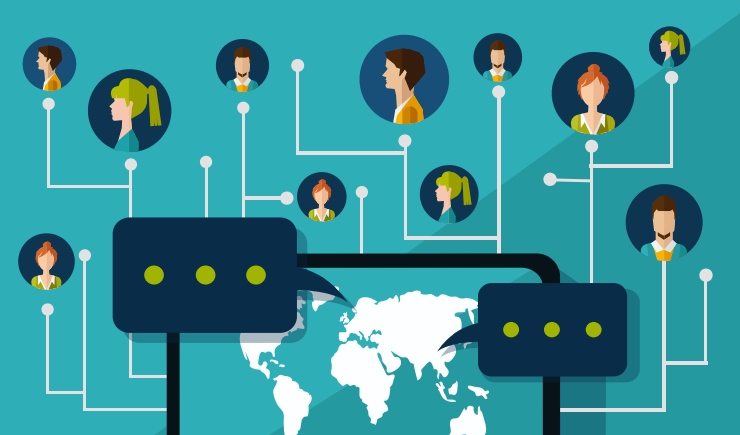 If you work in sales, then managing a remote team is often simply a fact of life. And while working with a distributed team is never ideal, there are ways to make it work effectively.
Here are a few suggestions that can make your remote sales team run like a well-oiled machine:
Begin with the Best Employees
It might sound obvious, but one of the best ways to keep your entire team on task is to assemble a team of employees who are driven and good at remaining on task.
If you aren't around to oversee the team at all times, then it becomes that much more important to find the absolute best employees. In the best case scenario, your team will need almost no motivation to stay focused. In the worst case, you will be able to provide all the oversight they require, even during your minimal interactions with them. Either way, it's important to embrace the fact that you won't be able to oversee your employees all the time, and hire people who work well independently.
Set Clear Priorities and Goals
One of the most common complaints employees have is that their managers have not given them clear, direct goals. This is trouble for any business, but especially for a distributed team in which employees are working with minimal supervision. When goals are vague or non-existent, two major problems can arise.
First, it's difficult for employees to stay on task because they aren't even sure what their task is. Second, employees become frustrated by the uncertainty about what they are supposed to do. This is particularly problematic among the most driven and determined employees since they more than others genuinely want to do their work.
If you are managing a remote team, you can avoid this by simply articulating very clear goals and directions, both for the short and long-term. This ensures that your employees feel a sense of purpose and that they always understand what their next task is, and don't waste time waiting around for directions.
Use Task Tracking Software
Building on the previous point, remote teams are perfect candidates for using task-tracking software like Google Tasks, Campfire or a CRM system such as ZOHO.
These products are cloud-hosted and allow you and your employees to create shared 'to-do' lists, which are accessible and editable from anywhere. Using task-tracking software, you can quickly assign work to one or more employees, and they will receive an immediate notification on their mobile device.
Then, they can refer to the task later on for more information about what you need from them. You can even 'chat' about a particular assignment by leaving messages or attaching files to that assignment's page within the app. In this way, the task tracking software serves as an appropriate source of information about what you need your team to achieve.
You can give them explicit directions from anywhere in the country or even world, and anything you say or send to them is saved for future reference. If you use software like this well, your employees will never find themselves in the situation detailed above, where they are unsure about their next goals or tasks. It also allows you to monitor when a task becomes overdue.
Use Time Tracking Software
Along with tracking your employees' tasks, you should track the time they spend on particular tasks or with individual clients. In the past, this would have required time consuming paperwork that was hard to keep organised, especially with your employees on the road all the time.
But with the advent of mobile devices and cloud software, time tracking is easier than ever. Systems like Harvest allow your employees to track minutes they spend on anything, no matter where they are, simply by tapping a button on an app on their phone. Not only is it easy for them to use, but as a manager, you can see their time sheets updating in real time.
If you need to invoice a client on an hourly basis, you can easily export your employee's time entries as invoices. And if you want to reimburse your employees for expenses (or bill their expenses to your clients), the system will track those too, and then add them to invoices or your employee's payslips.
Use Internal Messaging Software
To further coordinate your company's sales activity, you should have a company-wide messaging system that allows you to voice chat and SMS with your employees, either individually or in groups. Some services will provide this functionality, but perhaps the most famous is Skype.
Although mostly thought of as a means to video chat and make phone calls through your computer, Skype has mobile apps and an excellent text messaging ability. Its user interface makes it easy for sales teams to chat with each other, either individually or collectively. And the VoIP calling system, which allows calls to be placed over the Internet, can save on your phone bill, particularly if your team works over a wide geographic area.
Coordinate Your Sales Team with CRM Software
The last piece of your management puzzle is finding a good CRM or customer relationship management system. A CRM will let you track sales leads as your team cultivates them and turns them into actual customers, and then manage your sales communications with them, once they are paying customers.
By checking your CRM, you can see how a particular lead or customer responded to a phone call, a face to face visit, or an email. Over time, the system accumulates data that can then be used to determine how your team should handle a particular client for example.
As the attitude of operating out of a single office change and more businesses save money and engage employees with a flexible and dynamic working lifestyle, it is becoming more important to find ways to manage remote teams. Getting the most out of a team that can't be directly overseen isn't a recipe for disaster so long as you use some of the suggestions in this article.
---
Tracey Christian has worked in a diverse number of industries, and is currently helping youth reach their full potential at Youth Encounter.
Like this? Get entrepreneur articles by email.