10 Questions With Bernadette Soares of Brand Value
---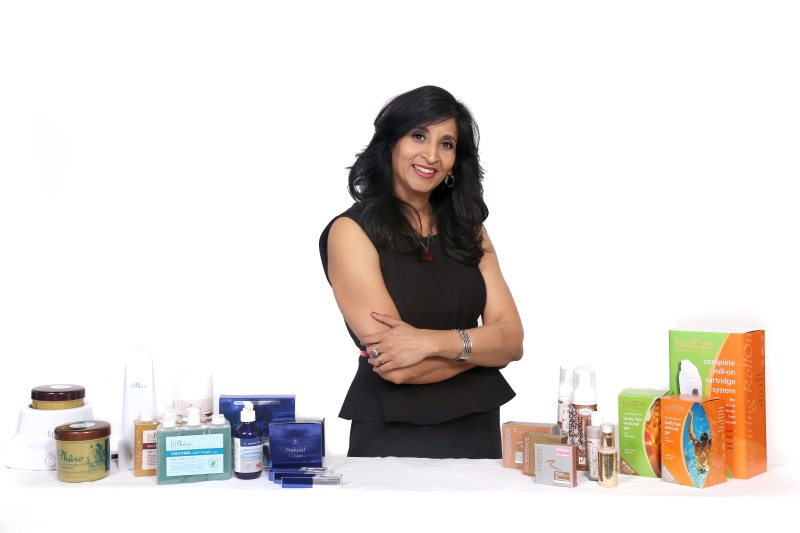 Bernadette Soares is the founder of Brand Value, the parent company of well-known beauty brands Natural Glow, Radiessence, Pharo, Enliven and BodEze. Bernadette also founded the charity Let Your Light Shine, set up to empower individuals and transform communities.
---
NZE: You're a mum who started her beauty empire from a kitchen stove while raising three children.  Can you tell us more about how and why you got started?
As a child, I knew that one day I would own my own company.  I grew up in India surrounded by a very business orientated family and was inspired by stories about my Grandmother who had set up our family property empire.
My children were still quite young when I started my business in New Zealand.  As much as I loved being a mum, I missed the creative side of working and needed a new challenge. Looking for a part time job after 11 years of being a stay at home mum was daunting and I faced the barriers of perception around experience and responsibilities.  Setting up my own business became more of a necessity than an option.
I tossed around a few ideas until I realised that I had a potential business sitting right in front of me.  For several years, I had been producing a natural hair removal product for family and friends made on my home stove from a family recipe passed down through generations.  All I needed to do was improve the formula so it resonated with New Zealanders.  I added Kiwifruit and Aloe Vera and before I knew it my business was underway and growing in the local market.
NZE: Raising kids and running a business doesn't come without its challenges, what's your secret to successful business and family life?
I am very blessed to have a very supportive husband and have always been a very routine, organised mother. I prioritised spending time with my children by investing in a housekeeper.
NZE: Time to yourself must be a bit of a luxury, what do you do to blow off steam and keep sane?
Like any first love, I threw all of my energy and waking moments into starting up my business.  In the last five years, I have made a commitment to making some time for myself.  My family escape once a year for an annual holiday together, I make a purpose of catching up with friends for lunch or coffee and make time for the gym and golf.
NZE: You came here at the age of 21 from Mumbai and have made New Zealand your home. What do you love about being an entrepreneur in New Zealand?
New Zealand is one of the easiest places and most deregulated places in the world to start a business. Entrepreneurship is really encouraged and celebrated here so it has been wonderful for someone like me to network with other successful entrepreneurs to grow and thrive in this environment.
NZE: As a Kiwi entrepreneur what has been your biggest challenge?
Distance to markets is one of the biggest challenges that New Zealand entrepreneurs face. Because of this, I started out by optimising my resources and focused on growing sales in New Zealand before I took the next step to exporting.
Another big challenge is managing the cost of goods.  We are proud to manufacture our products here in New Zealand but the cost is much higher than the likes of Asia or India making it harder for us to compete on price points with some of the global cosmetic brands.
NZE: You have a Masters Degree in Business Innovation and Entrepreneurship. Do you think you'd be where you are today without it?
I truly believe that ultimately, it fast-tracked my success. Gaining my Master's Degree increased my business acumen, knowledge and strategic ability but most of all  it raised my confidence which has been the key to getting me ahead.
NZE: Do you think anyone has the potential to be successful in business? If so, what attributes do you think set apart those who succeed and those who do not?
I don't believe that running a successful business is for everyone.  Some people have a natural aptitude but what they really need is passion, drive, determination and hard work.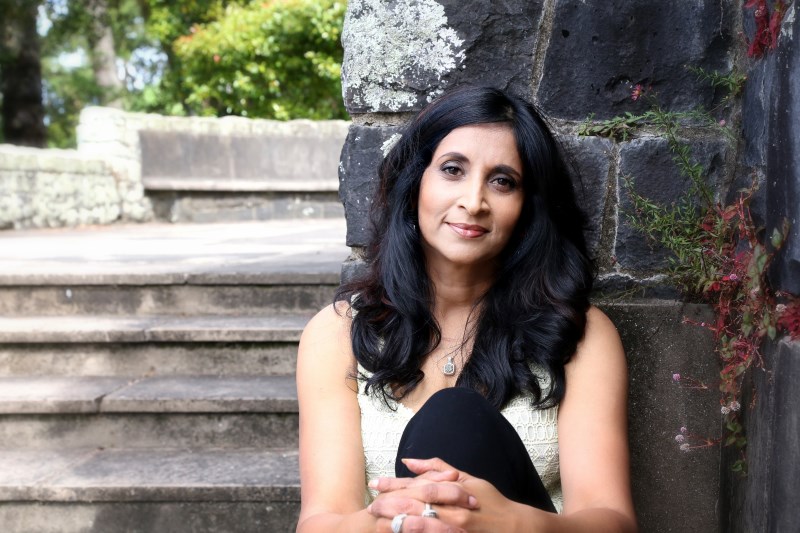 NZE: You could probably write a book on this subject alone but can you share a few words of wisdom on how one might take a business they start at home to the likes of Beauty Brands?
Take into consideration your passion, skill set and available resources. When starting a business from home you have limited resources so you need to be careful with how you allocate them. For Beauty Brands, the key to growing from our roots to where we are today has been to strategically forming alliances with other businesses and partners, leveraging off their resources, skills, and associations.
NZE: Can you tell us more about your aim of one day using your businesses financial resources to serve a bigger purpose?
The desire and vision to set up a charity has been in my heart for a long time, from the day I started my business over 14 years ago. I wanted to be able to leverage my success to channel a portion of my business resources and goodwill to benefit the wider community.
NZE: What are your hopes and dreams for the charity you recently founded 'Let Your Light Shine'? Who is it for and who can help you achieve its purpose?
The vision of Let Your Light Shine is to see small towns throughout New Zealand that are struggling economically and socially transform into thriving hubs of local and social activity.
We engage with these small communities by mentoring and facilitating networking between individuals and organisations to develop innovative business ideas and strategies.  The organisations we work with include councils, spiritual leaders, the community, local iwis, and businesses.
The charity has a strong focus on working with women that have not had the same opportunities that in life that I have and who may be caught up in the cycle of domestic violence, poverty, lack of education or loss of self-esteem.
In a short space of time, we have already developed mentorship programmes in Te Awamutu, Opotiki, and Kawerau that will contribute to change and significantly influence the lives of the people within their community.