Teen businesses keen to innovate
---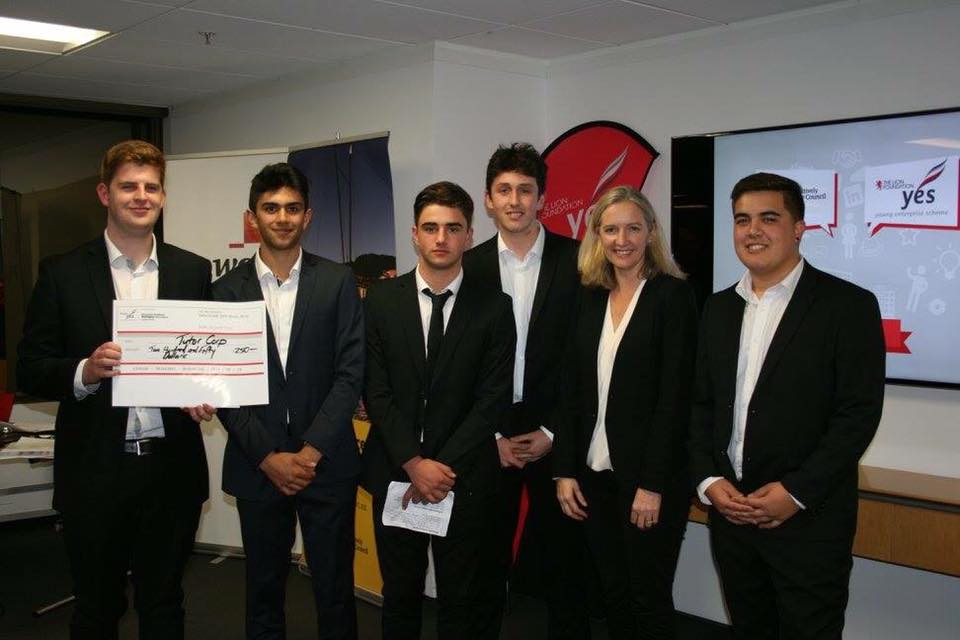 Young Enterprise CEO Terry Shubkin highlights some of the innovative business being created through The Lion Foundation Young Enterprise Scheme.
Each year, more than 600 new startups are formed through The Lion Foundation Young Enterprise Scheme. Their challenge is to create a new product or service and bring it to life within a single school year. We see some amazing innovations each year, where students come up with completely new product ideas or build on existing products in creative ways. Here are just a couple of highlights from our Class of 2016.
Improving the testing of drinking water
H2O-o-YES has created a solar-powered water testing unit so people can test their water for bacteria.
Dallas Kete, the founder and CEO of the company says the idea for the solar-powered water tester came from personal experience with contracting giardia from tap water in Hong Kong while on a student exchange.
The small palm-sized unit tests look for total dissolved solids, PH level, and temperature. These results will give the user an indication of whether or not the water contains bacteria. A one-hour solar charge provides the unit with 24 hours of power.
Although there are lots of water testing units are on the market, next to none are convenient for a traveler. Having the unit palm-sized and solar powered gives it a competitive edge, making it perfect for trampers, tourists and travelers on the move.
The solar powered water-testing unit comes with a handbook about water-borne bacteria, water-borne illness symptoms and treatments for those illnesses.
Kete has decided to put her system to good use and for every 100 units sold, she will donate five units to the Red Cross. "I've received so much support from the community and family and friends, so I thought it's important to give back."
Matching secondary students with expert tutors
Tutor Corp is a student-made website which aims to provide students with the best educational help outside of school. The company matches students with tutors who can help them pass a subject, achieve excellence in NCEA, get university entrance or finish an assignment on time.
Students can refine their searches with options like price, location, age of the tutor, qualifications and subject specialties.
Tutor Corp say that as they are a student-run business they know the teenage demographic better than their competitors and have a better understanding of the struggles students face regarding NCEA and school.
They've positioned themselves as the "Uber of high-school tutoring", said Gavin Miller, Wellington Regional Coordinator for Young Enterprise.
---
Young Enterprise Trust works with schools throughout the country, encouraging young New Zealanders to develop their entrepreneurial talents. You can find out more and volunteer with them at http://youngenterprise.org.nz
Like this? Get entrepreneur articles by email.