AANZ Runway event review by Virginia Fay, Patternsnap
---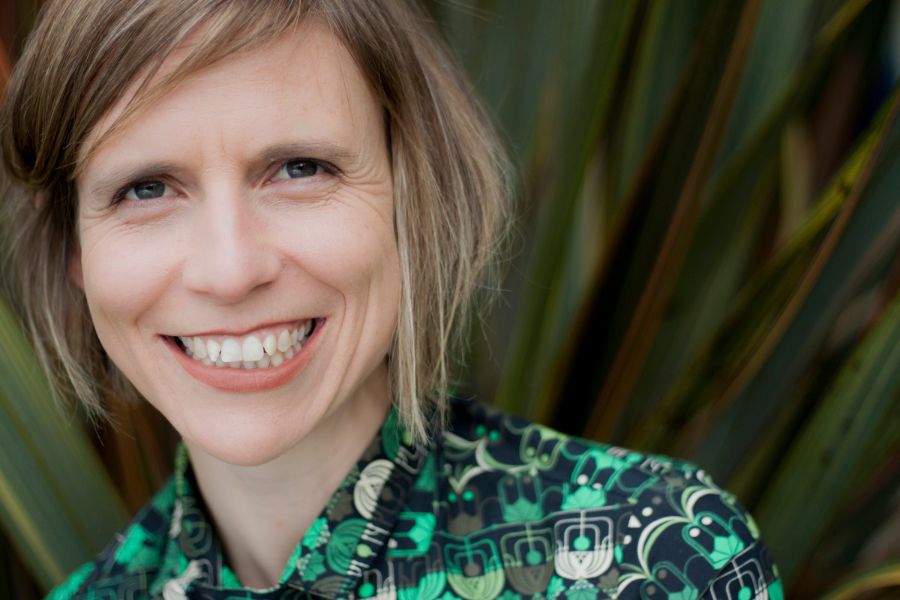 Runway is one of the signature events on the Angel Association NZ calendar and provides founders with the opportunity to network and meet with other investors and founders from around the country.
Angel Association New Zealand (AANZ) are delighted to announce that BNZ have partnered with us to create a Founder Scholarship for each of our Runway events this year.
BNZ is dedicated to supporting the development and capability of founders throughout New Zealand and is pleased to partner with AANZ to deliver Founder Scholarships. BNZ recognises the importance of supporting early stage innovation given its substantial contribution to prosperity of the NZ economy, as well as leading the way in solving global challenges.
Founder Scholarship recipient Virginia Fay, attended the AANZ Runway event in Auckland on 19 May 2022.
Virginia is an architect and the founder of Patternsnap, a startup which is tackling the problem of visualisation of interior products and architectural materials. Their latest product, Virlette – Virtual Palette enables companies to display their samples on their own website in a bespoke virtual space, for their customers to play around in and create their own schemes.
Here, she shares her key learnings for other founders, from the Runway event.
---
I was fortunate to be the recipient of a scholarship to attend the AANZ Runway event in Auckland in May. A huge thanks to AANZ, and BNZ for supporting this opportunity.
The Runway event is designed to facilitate networking between founders and investors, and being interspersed with panel discussions, also provides a valuable opportunity for frank and relevant conversations about the various issues facing founders and investors.
It was so refreshing to be in a room with a group of people again with the added bonus of not having to wear a mask! I think until COVID came along we probably took this freedom to network for granted, but you can't underestimate its value, and you certainly can't replicate it on Zoom.
I was buoyed by the level of energy and enthusiasm, and by being amongst an open forum of experienced founders and investors sharing views and ideas. There was a real sense of joy at being able to share the 'covid stick' (microphone) and speak about issues that everyone was passionate about.
The three panel discussions covered a wide range of topics, but of most value for me personally was the sharing of war stories – real experiences from founders and investors that we could all learn from.
My key takeaways from these discussions were:
The founder/investor relationship should be like a marriage: make sure you are on the same page and want the same outcomes. Find investors that can add value to the board, with their expertise and networks. Founders should do as much due diligence on their investors as their investors will do on them and their businesses.
There are four main attributes that a business should have before raising offshore capital, with these qualities also making a company attractive for acquisition.

A large TAM (total addressable market), ideally servicing a vertical;
A recurring revenue model;
Having good underlying unit economics;
Being fast growing (ideally 100% + annual growth).

Sometimes things don't pan out as planned, and the events of the past few years have certainly illustrated how unforeseen forces can significantly affect the ability to reach milestones. This is when it becomes vitally important to keep up the communication with investors and advisors.
I certainly got a sense of the huge amount of personal sacrifice that some founders have made to build their businesses. It is important to appreciate that what might be best for one company may not be the best for yours – there is no standard path, and every business and set of circumstances is different. Don't be pressured into progressing down a path that might not be the best for your business. It is important to use your trusted advisors to help you navigate the best way forward.
There was a sense that the fundraising environment is certainly changing overseas, with down rounds becoming more frequent – and that this will likely reach us here in New Zealand.
In harder times, the sharing of experiences, information & expertise becomes even more important. Forums like the Runway event are a springboard for growth, building synergy between the founder and investor points of view. They will keep creating a better investment climate – one with less surprises, and therefore less risk.