Taranaki voices PowerUp entrepreneurship
---
Venture Taranaki (Taranaki's Regional Development Agency) has added an extra three podcasts to its PowerUp Podcasts suite, rounding out the first series of eight episodes. 
As part of Taranaki's entrepreneurship initiative PowerUp, the PowerUp Podcasts celebrate Taranaki entrepreneurs and innovators who are leaving their mark on the world, while living the famous Taranaki lifestyle. 
Already-released episodes on Dan Radcliffe (IVHQ and Shining Peak), Annalee Kemsley (Makeup by Annalee and Content Creator), Michael and Rachel Perrett (Green School and Chillaxing), James Donald and Letitia Stevenson (Yonder), and Pania Winterburn (Kaitahi) have been popular listening, with positive feedback flooding in – some have even admitted to driving the extra block on the way to work, just to finish the captivating episodes.
The final three episodes tell the entrepreneurial stories of Jo and Dave James (scientists and founders of Juno Gin), John Matthews (Technix founder and engineer-turned-creative innovator), and James Annabel (ex-rugby player and CEO of Egmont Honey).
The story of how Juno Gin came to be one of New Zealand's leading spirits companies is hard to believe. After successful corporate careers, Jo and Dave James returned to Taranaki with a dream to distil premium gin. They invested time and money to source everything they needed, before trying to figure out the small matter of how gin was made. Jo and Dave's journey to winning a New Zealand gold medal in just two years is a tribute to dedication and creativity. With a considerable amount of help from Taranaki business advocates, engineers, growers and marketers, Juno Gin is now forging a path ahead for all New Zealand spirits. Jo and Dave's ambitious dream is for kiwi spirits to be thought of internationally in the same way New Zealand wine is. Theirs is an awesome story about enthusiasm and a can-do attitude, showing just what's possible when you strive for the very best.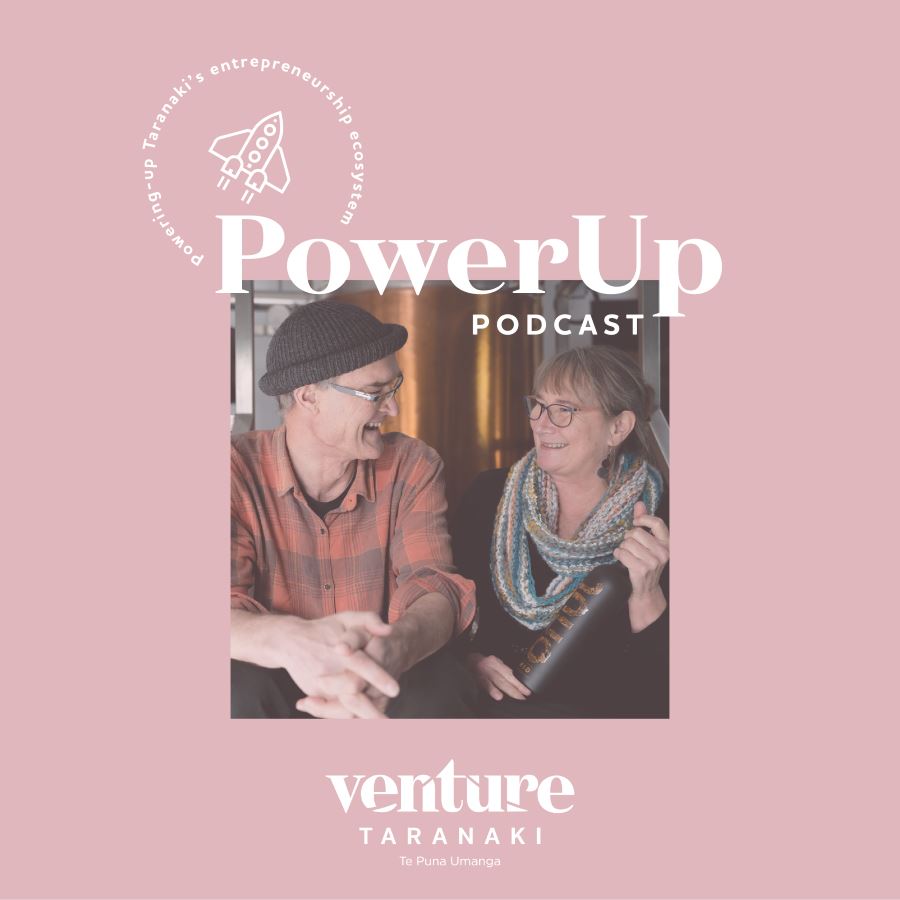 Prominent businessman John Matthews lifts the lid on his successes, challenges, and belief in taking risks. John is a hugely influential figure in Taranaki's cultural and art scene, as well as its business and infrastructure. A successful engineer and businessman, John's expertise in roading and bitumen have seen him be made a Companion of the New Zealand Order of Merit. A close friend of the late Len Lye, John is an adamant believer in the beauty of art. He was at the forefront of installing New Plymouth's iconic Wind Wand – a highly divisive project at the time but now much loved, as well as the city's unique Len Lye Gallery.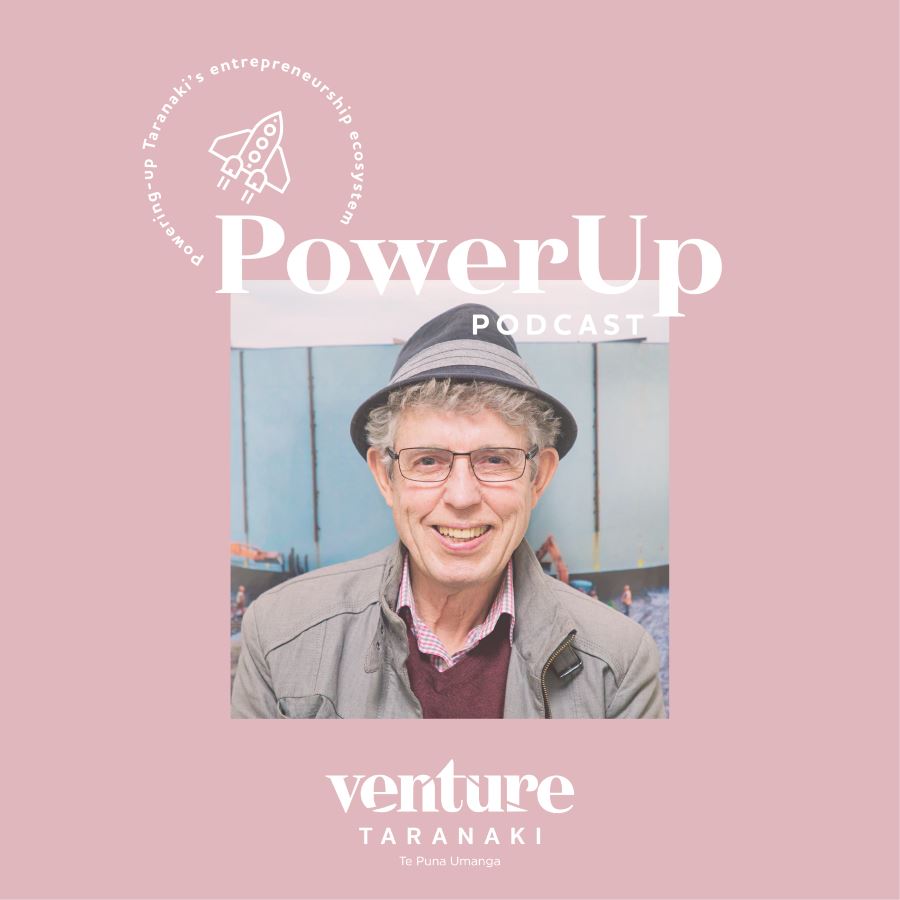 From being a professional rugby player to running a successful international honey company, James Annabel's story is a highly unlikely one, not to mention the fact the Egmont Honey CEO and founder is allergic to bee stings. However, there can be no denying the success of this family-run company. It started with James giving his dad a beehive for Christmas one year, and it has grown to having more than 4,000 hives and exporting more than 1,000 tonnes of honey each year to more than 20 countries around the world. James talks candidly about the challenges of making honey and how Egmont Honey is influenced by the local Taranaki region. The world of honey is immensely fascinating, and James' ability to bring it to life makes this a must-listen episode.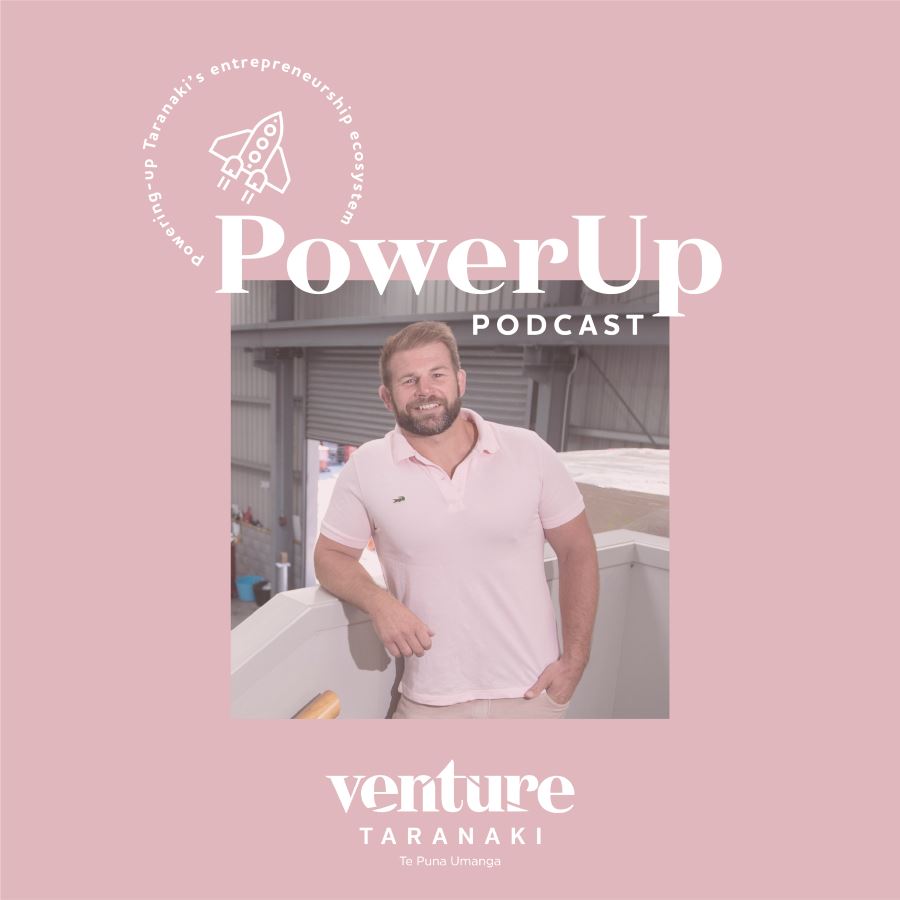 The storytellers cover universal experiences such as their successes, ah-ha moments, and celebrated wins, as well as their struggles and behind-the-scenes failures. 
The PowerUp Podcast is available on Apple Podcasts, Spotify, Castbox and wherever you go to get your podcasts.

---