5 tips for communicating and collaborating effectively when remote working
---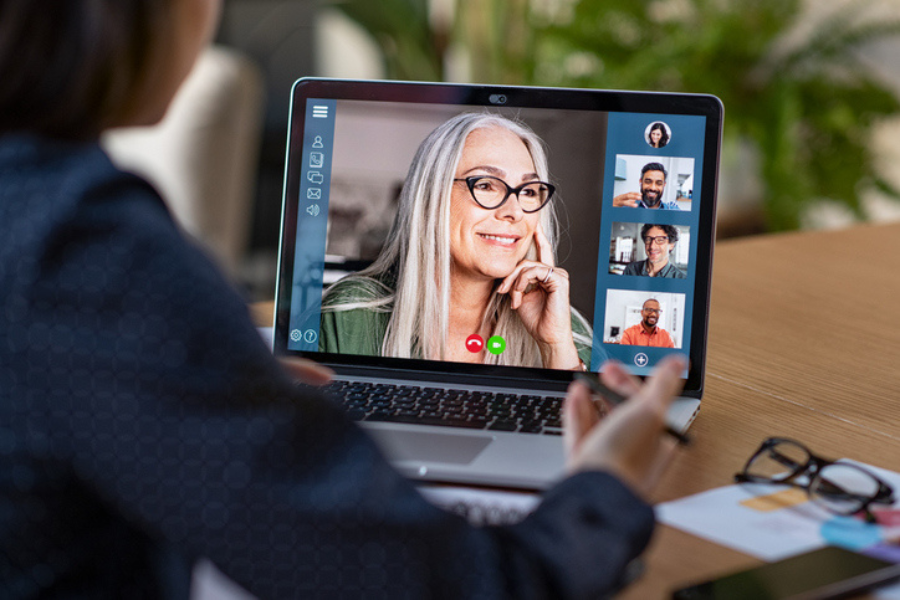 The landscape businesses operate in has been permanently altered after two years of remote working due to the COVID-19 pandemic. Companies big and small are moving towards hybrid models that will continue to permit a portion of the work week to be done from home.
It's certainly tested traditional management styles as managers continue to learn to trust people and ensure they are productive, meet deadlines and meet KPI's with ease. Those in managerial roles have also learned what works and what does not as far as best practices to help employees thrive, stay connected and keep company culture intact.
So, what are the post-pandemic best practices for remote working?
---
1: Provide the right tools to empower success
With a greater reliance on Cloud-based collaboration tools and video calls when remote working, at the top of the list for effective communication is ensuring everyone has a good home office set up and a reliable internet connection. Without it, it can significantly hinder the way your team works. Think about the impression you will be giving your clients or customers if you are constantly cutting out when trying to explain the highlights of your products or services. It means providing devices such as headsets, laptops, mobile phones and tablets is worth every penny.
It's also worth considering subsidising business-grade fibre broadband for the homes of your team members. It'll help your people feel valued, supported and invested in and there's the obvious business and customer benefits in ensuring high quality presentations, pitches and video conferencing.
2: Over sharing better than under sharing
When working with a remote team, you miss out on all the ad hoc communications we take for granted on a day-to-day basis when working in person in the office. While these "water cooler" or "over-the-shoulder" chats with a team member may seem of little value in the office, they can actually uncover or indirectly raise awareness of key developments, projects or initiatives that have relevance for everyone's roles and duties. For example, are you developing new products and services? Do you have fresh insights into your customer profile? A new report? Whatever it is, make sure you share even if it may not directly affect some team members. Conveying the information in written form in email or over a chat function avoids the misinterpretations.
3: Keep track of work and managing accountability and responsibility
When working flexibly, some teams lose the discipline to track strategies, benchmarks and timelines efficiently. Ironically, it is even more important to track work and create transparency around it in remote work than in co-located teams. Using shared calendars and project tracking platforms such as Monday, Jira or Asana make tracking assignments, deadlines and responsibilities effortless and makes what people are responsible clear and transparent.

4: Be clear about meeting etiquette
Remote working has created a more relaxed vibe when it comes to day-to-day work. However, when it counts, in interactions with clients and customers, it's important to still show a level of formality appropriate to the situation. Proper attire is a given but also important is agreeing etiquette expectations around things like what to do when interrupting a speaker or when should attendees have their video on and even simple things like not typing while others are speaking or presenting. This does need to be balanced with the fact that video calls have made it easier to include everyone in every meeting where they may only have a slightly vested interest so there maybe a need for multi-tasking sometimes!
5: Team building
When team members are spread across different locations or time zones, there can be a 'certain something,' that is missing from your team culture – something linked to not being able to sit down to a meal together, do a physical workshop, or give each other a high five with sanitised hands! Remote teams, and flexible teams with remote workers, successfully build connection through rituals, structured catch-ups and deliberately setting up virtual water coolers. Even consider Friday night drinks via Zoom!
As many a business has learnt over the last two years, learning how to communicate and collaborate virtually has been critical to productivity outcomes and managing teams. It's important to remember too, regardless of how much of a Zoom comms guru you or your team become, none of it matters if there's tech issues and you don't have a fast and reliable broadband connection. With plenty of bandwidth for both download and upload online activities, business fibre broadband will have your back whatever the need.
---