The Sweet Spot of Success
---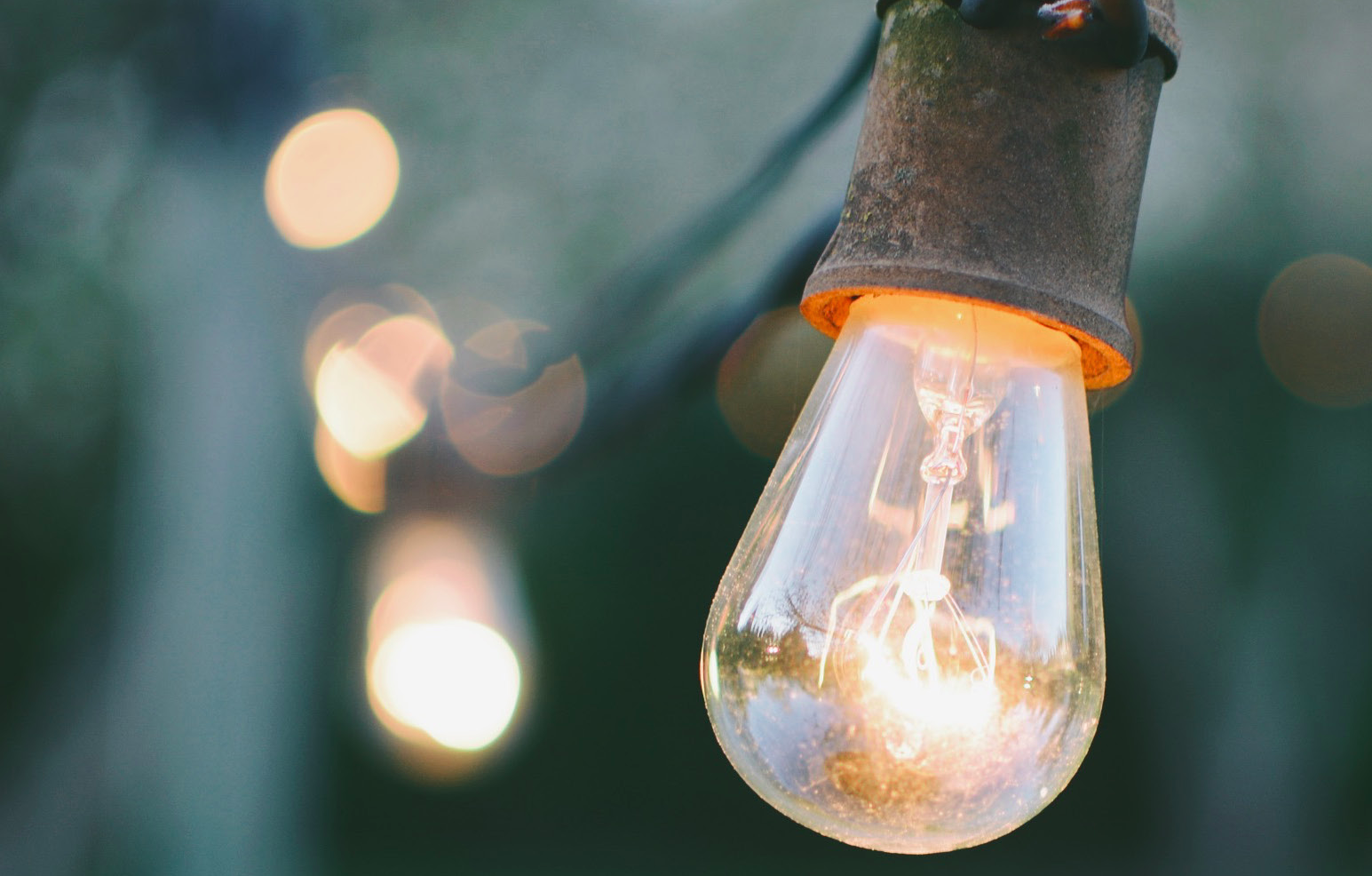 It's tough to say this, but sometimes online marketing can't help when the fundamentals aren't right.

On a few occasions, I've been told there are 3 key determinants of business success. And while I can't take credit for the idea (thanks Dave*), I've decided to call it the Sweet Spot of Success.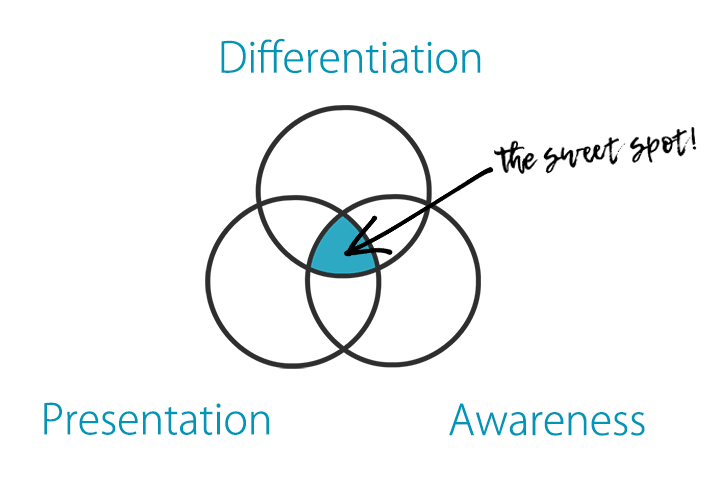 Differentiation
It's easy to say that your business is different, but it's actually quite hard to truly stand out in a competitive market.
Often a business owner will say "it's the way we do things that makes us different". Unfortunately this can be hard to prove and it's also hard for customers to value – plus, just take a look at how many businesses say this about themselves!
Your customers want to know why they should choose you over someone else, and what's in it for them. Give them a reason to pick you that no one else offers.
Presentation
Whatever you offer, you need to make sure that you present it well to your target market. If you're selling high-end watches you need excellent branding, fantastic imagery and luxury packaging. If you're selling affordable pet food then branding and packaging might not be very important to your customers.
Take a look at what your competitors are doing and make sure your presentation is at least up to par with the rest of them. That website you had built in 2008? It's probably time for an update.

Awareness
The last critical part is to get your differentiated and well-presented offer in front of the right people at the right time. There could be many reasons why this isn't happening. Most likely your advertising budget isn't big enough, you don't have time to network, or you put off picking up the phone to make another cold call.
None of this matters really. The simple truth is even if you have the most amazing product on Earth, if people don't know about it, they can't buy it. In the age of smartphones and social media, there have never been more options to build awareness of your business or brand. Don't let this crucial step hold you back from success – there is always a way to get the word out there.
The litmus test for success
If you're a business owner (or marketer), this quick test will give you a good wake up call or a reason to pat yourself on the back. The point of this exercise is to strip away any sentimental attachment we have to our business or brand and think like a potential customer. Just because we think it's a great idea doesn't mean anyone else will.
Is your product, service or value proposition truly differentiated from your competitors? (Bonus question: will your customers notice the difference?)

Is your offer presented professionally and crafted to appeal to your target customers? (Bonus question: do you make it easy for customers to judge the value you provide?)

Is your differentiated and well-presented offer getting in front of the right people at the right time? (Bonus question: are you getting their attention more than once?)
If you answered yes to all three questions you're probably ahead of 90% of your competitors. If you didn't answer yes to any then you are making it really hard for yourself.
Obviously this simplifies and overlooks the hundreds of other factors that make a business successful. While it's true that a lot of 'me too' businesses will survive, the ones that really prosper get these three things right. Take a look at any successful business and see how they score (monopolies don't count!).

*Many thanks to Dave Holden at Focus Business Management for the insight and inspiration to write this article.
---
Chris Liew is the founder of Auckland-based digital marketing company Clickstream.
Like this? Get entrepreneur articles by email.