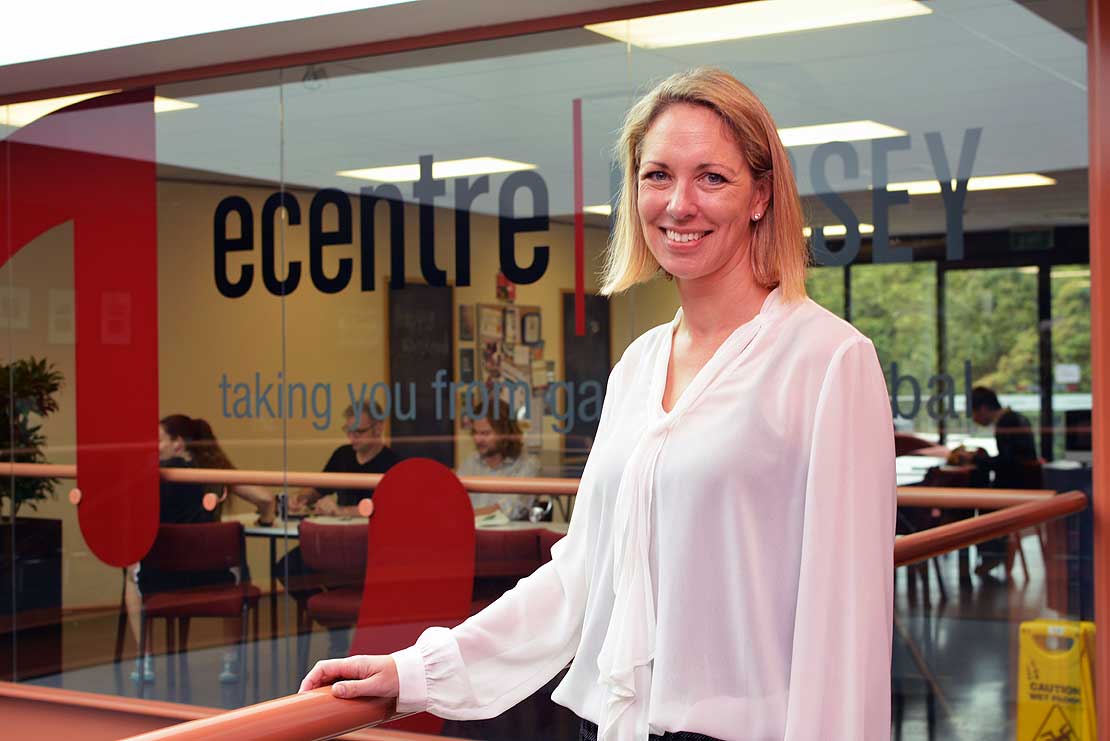 Who: ecentre Ltd
What: Founder Incubator
HQ: Auckland
Established: 2001
INTRODUCTION
ecentre empowers entrepreneurs by connecting them with mentors, sector experts, investors and other resources to support business validation and traction.
We develop the capability of entrepreneurs to validate, start and grow successful businesses through workshops, incubation and acceleration programmes.
WHO DO YOU WORK WITH AND WHAT KEY CHALLENGES DO YOU HELP THEM SOLVE?
ecentre works with:
New Zealand entrepreneurs who are ready to validate their business idea, develop their product/service, or scale their business. We help them to reach their global ambitions through programmes that provide methodologies, accountability, mentoring and knowledge based on experience and research. We focus on B2B, scalable businesses with global potential.
People and companies in the startup and innovation ecosystem who are keen to support entrepreneurial founders including investors, professional service providers, mentors, experts, corporates and government agencies. We help them connect to startup founders and teams.
Staff and students of Massey University to develop entrepreneurial capabilities, enterprise skills and business connections. We help them to bring ideas to market.
SERVICES
Sprint Foundation
A flexible, online programme that provides you with the tools every entrepreneur needs to succeed. Designed specifically for early stage ideas and first time entrepreneurs who want to fast track their business and minimise their risk. Sprint Foundation is a great starting point for entrepreneurs and it progresses into the more advanced programmes Sprint Develop and Sprint Global.
www.ecentre.org.nz/sprint-foundation
Sprint Develop
This programme supports, mentors and provides accountability for founders as they move beyond business model validation to product development and fitting the product to the desired solution. This prepares a startup for the Sprint Global programme.
www.ecentre.org.nz/sprint-develop
Sprint Global
Sprint Global takes startups with a validated business model and working product, and accelerates their customer acquisition and market traction by providing access to mentors, sector experts, investors and other resources. This is a cohort-based, accelerator-type programme with an intensive schedule of workshops and associated coaching and mentoring.
Participants are invited to take part in a market immersion experience at the end of the programme. In 2019 this was in Silicon Valley and included participation in Tech Crunch Disrupt Conference.
There is no fee for this programme and entry is by application. There is a limited number of places and preference is given to startups that have completed other ecentre programmes or can demonstrate a product.
Participants come from across New Zealand, can participate remotely and are encouraged to engage with complementary programmes and networks in New Zealand and overseas. This is a founder-focused programme and is offered through the support of Callaghan Innovation and Massey University.
www.ecentre.org.nz/sprint-global
Innovation Showcase and Demo Days
ecentre provides startups with opportunities to pitch to investors and to other members of the startup ecosystem. Our events are focused on connecting founders with experts in our community who can help startups to accelerate success. Join the ecentre community for an invitation to our events and workshops.
Workshops
ecentre provides workshops for entrepreneurs on a wide range of specific topics relevant to startups.
Resources
Participants in ecentre Sprint programmes get free access to templates, canvases and other resources.
Non-participants can join the ecentre Professional Entrepreneurs Network to become part of the ecentre community and get invites to events, access to networks and hot desks, and access to templates and canvases.
Apply to join at www.ecentre.org.nz/professional-entrepreneurs-network
EVENTS
Startup 20/20 Workshops
Hindsight may give you 20/20 vision, but why wait?
Find out what successful entrepreneurs wish they had known before investing their own time, resources and money into their ideas. After all the best time to answer your questions about starting a business is before you get started. Free for all aspiring (and seasoned) entrepreneurs this is a hands-on practical workshop where you get to work on your idea.
A Startup 20/20 workshop will help you:
Save time and money
Apply contemporary start-up methods
Identify key risks and assumptions in the business concept
Rapidly validate/invalidate your ideas
Find a problem-solution fit
For other ecentre events and workshops see www.ecentre.org.nz/events
HIGHLIGHTS
Read about the success of Termius, a recent participant in Sprint – www.ecentre.org.nz/news/2019/7/2/ecentre-alumnus-termius-raises-41m
See our most recent Innovation Showcase – www.ecentre.org.nz/news/2019/8/13/ecentres-innovation-showcase-inspires
Read about other participants in Sprint programmes in the news – www.ecentre.org.nz/news
WHAT EXCITES YOUR TEAM ABOUT THE WORK YOU DO?
At ecentre we believe that by accelerating the creation and success of tech startups we will help grow New Zealand's innovation ecosystem and that this will increase prosperity.
To achieve this we focus on the entrepreneur and on building their capability to achieve their global ambition.
We regard entrepreneurship as a profession that can be learned through training, mentoring and experience.
We are passionate about developing the most effective programmes through research-based learning and experience.
WHAT MESSAGE WOULD YOU LIKE TO SHARE WITH THE NZ ENTREPRENEUR COMMUNITY?
Many entrepreneurs make the mistake of trying to go it alone. You can increase your chances of success by drawing on the expertise and experience of people and organisations in the startup ecosystem.
Well done to #nzentrepreneur mag for making it easier for aspiring entrepreneurs to find the help they need.
---
GET IN TOUCH

Web: http://www.ecentre.org.nz
Facebook: https://www.facebook.com/ecentrebusinessincubator
Twitter: https://www.twitter.com/ecentre
LinkedIn: https://www.linkedin.com/company/ecentre