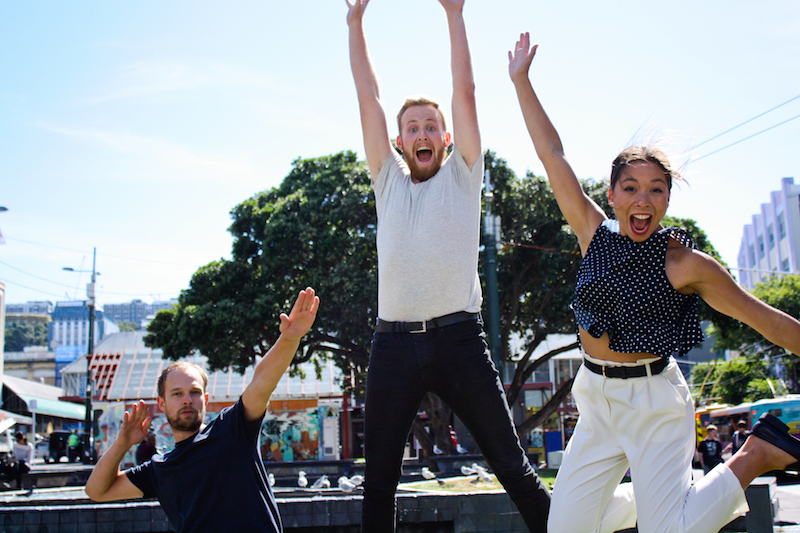 Founders: Nicole McCallum, Dan Tong and Alex Komarovsky
HQ: Wellington

Tell us about your business.
Business owners in industries with high staff churn and seasonal work patterns have identified bringing on new employees as a high effort task, because:
Employees need to be processed in large quantities in a short period of time
High churn and new employees means a lot of data entry
Employees do not always complete documents or provide accurate data
It's very difficult for compliant employers to differentiate from non-compliant employers
This paper process makes employment compliance difficult to manage and leaves room for human error. As a result, businesses lack confidence in employment compliance and are at risk of failing audits.
Cohelix solves this problem.
Cohelix is a platform that streamlines the new employee documentation process, making employment compliance simpler for businesses. Using Cohelix businesses can complete, check, sign and store all of their new employment documentation online.
Who and where are your target customers?
Cohelix's initial target market are businesses in the horticulture and wine industry – with an 82% turnover rate and seasonal work patterns, staff on-boarding is particularly painful.
Our focus is first on customers in the Marlborough region, who produce 75% of all New Zealand wine. And also the Hawke's Bay region – the pip fruit growing capital of New Zealand.
Who, how and when did you first come up with the idea for your business?
Cohelix is a unique business which has stemmed from the R9 Accelerator – New Zealand's GovTech accelerator. The R9 Accelerator brings teams from the public and private sector together, to solve problems businesses face when dealing with government in an innovative way. During the accelerator programme we talked with small New Zealand businesses about compliance challenges. Through doing this we discovered employment compliance documentation is a pain point for businesses with high staff turnover.
What are your three biggest unique selling points?
We empower ethical employment: Cohelix supports transparency in the supply chain. Providing businesses, consumers, industry associations and government with a way to assure employment standards are being upheld.
We contribute to the growth of horticulture in New Zealand: overseas consumers are demanding sustainably produced products, right the way through to the workers in the supply chain. Cohelix provides assurance to the consumers that employment standards are upheld, ensuring New Zealand remains the producer of premium products and exports continue to increase.
Give businesses confidence in employment compliance: by making the process easier for businesses we give them confidence they have the right documentation in place.
What are three things about your business that you are proud of?
We have an awesome team! While each person brings a unique skill set to the team, our biggest asset is that we have a strong friendship. We have fun working together, communicate openly and support each other through the tough times startup life throws our way.
We are a unique startup that wants to innovate government's relationship with businesses in New Zealand.
Cohelix wants to see ethical employment practices being implemented in New Zealand, especially in those industries which have been known to exploit migrant workers.
What is the biggest entrepreneur lesson you would like to share with other Kiwis thinking of starting their own business?
It is hard to be an expert at everything, but if you surround yourself with the right team, mentors and network it makes battling through the unknown less scary. To ensure you're leveraging your network effectively, don't be afraid to ask. When we have needed help or expertise we have always reached out to our network and asked – it's amazing what doors have opened up!
---

Cohelix  |  Facebook  |  LinkedIn  |  Twitter
Like this? Get entrepreneur articles by email.