Online reviews are essential but remember their real purpose
---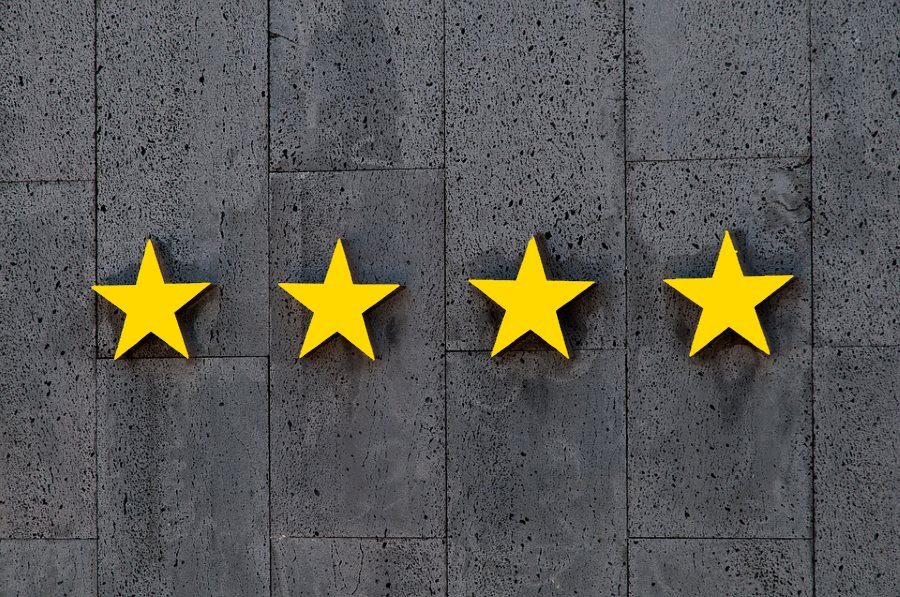 We know Kiwi consumers rely on reviews to make a purchasing decision, especially when buying online. As an entrepreneur you want a positive online presence to drive new customers in-store but it's crucial is that you remain genuine and actually listen to what your customers have to say – because customer reviews are more than just free advertising.
Research by New Zealand's Ministry of Business, Innovation and Employment (MBIE) shows that over half of all consumers are likely to seek out additional information, often through online reviews, to check the validity of product claims. It also shows that 75 percent of Kiwi consumers agree you can generally trust products and services and feel confident businesses are not trying to provide misleading information.
Online reviews have become the new social proof, greatly influencing people's decision making behaviours. People take positive reviews and high ratings as social proof that a product or service is worth the purchase – consumers who see a positive review are more likely to buy that product. On the flipside, consumers can reverse their purchase decisions based on negative reviews.
Additionally, this confidence has opened up the doors for businesses to exploit that trust in the hopes of ramping up foot traffic, and we're not just talking about global trailblazers such as Amazon, but also local Kiwi businesses as well.
For example, Auckland-based computer repair company, CER Computers, used customers' laptops handed in for repair to post fake positive reviews on Google, and more recently, Wellington-based, Quinovic property management group made headlines for awarding themselves a 5 out of 5 star rating on Facebook through fake profiles run by landlords and tenants. Similarly, there are untold examples of business owners and employees pretending to be customers and posting negative reviews for their competitors.
So, as a business owner, how do you safeguard yourself and your customers from fake reviews?
Ensure you are listening to genuine paying customers
Let us not forget what the initial purpose of a customer review is – to listen. In order to truly enhance the customer experience, retailers need to know what their paying customers actually think, not just the people who decide to post online.
Businesses need to collect onsite insights – not just online insights after the fact. This way retailers can ensure that it's representative of the vast majority of their customer base, rather than a select few who may be incentivised to rate favourably via review sites or are the voice of the angry vocal minority.
Timeliness counts
Many retailers give customers the option to share their thoughts via invitations to customer satisfaction surveys directly on receipts or by sending an email after a purchase is made. The problem is, the responses to these surveys may not provide the useful or engaging data that businesses are hoping for, as memory can often affect their recollection of the event.
According to research from Gartner, customer feedback is 40% more accurate when it happens at the moment of purchase, vs. surveys completed at a later time. Therefore, asking customers about their experience while they are still involved in the checkout process will ensure feedback is favourable and most importantly accurate.
Don't sweat the small stuff
Don't dwell on the odd negative review. Think more about the sheer number you get.
Shoppers pay far more attention to the volume of reviews than they do to the number of negative ones. Products with only perfect ratings tend to be mistrusted as too good to be true – having a few lower ratings in there appears to be more convincing.
Remember, the goal is to get honest feedback from genuine customers. That means that the occasional issue is bound to arise, as no business is perfect! As a small business, it's important to listen to and act on what your customers are telling you. That might mean occasionally hearing unpleasant truths, but in terms of overall business success and credibility, it's worth a couple of negative comments from time to time.
The good news
Our data found that in New Zealand, customers will spend more based on a positive in-store experience, so a business owner, it's about listening to your actual customers and acting on feedback accordingly to ensure your experience is one worth returning for.
---
Georgina Nelson is founder and CEO, and Dylan Berrington is GM Australia and New Zealand, at TruRating.com.