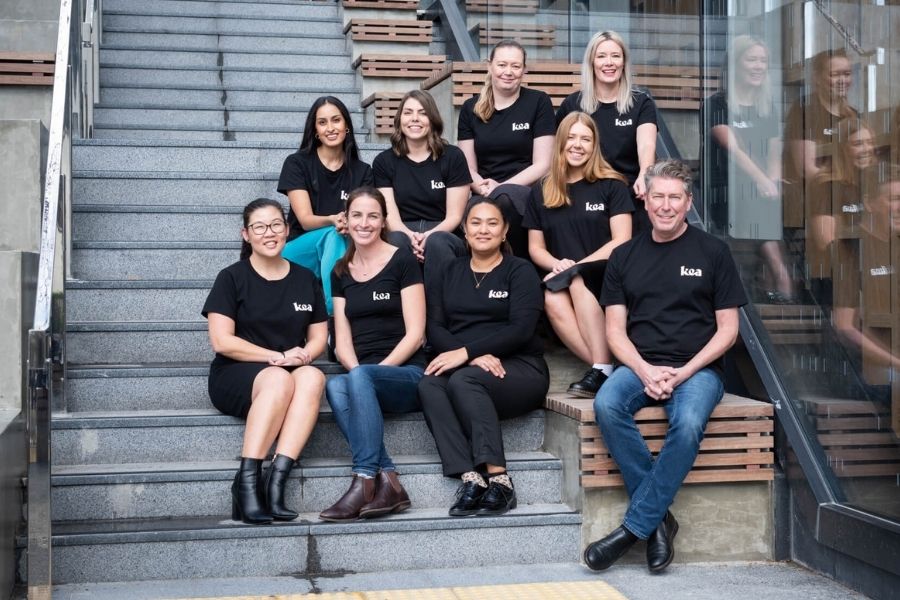 Who: Kea New Zealand
What: Mentoring, Entrepreneur Groups
HQ: Auckland
INTRODUCTION
Founded in 2001, Kea nurtures a diverse and vibrant community of Kiwi and friends of New Zealand, who share a strong passion for New Zealand and the success of its people and businesses with operations in Auckland, London, New York and Beijing.
Kea Connect is a free service provided by Kea, which connects Kiwi businesses with Kea's extensive, international community. No matter where you want to export, your industry or size, we will connect you with experts who are ready to provide market intelligence, connection and mentorship.
WHO DO YOU WORK WITH AND WHAT KEY CHALLENGES DO YOU HELP THEM SOLVE?
Kea Connect is for any New Zealand business that wants to, or is already exporting offshore. It does not matter where you want to export, what industry your business is in, or the size of your business.
We have helped small businesses that are taking their first steps offshore, through to larger enterprises looking to scale in existing markets. These businesses span all industries, many different export markets, and all have benefited from connections to our global community.
We have thousands of experts across 185 countries willing to connect with Kiwi export businesses. As vast is this community is, so are the kind of problems and challenges we help businesses overcome. There are no limits to the types of questions we can help you answer, but below are a few real examples businesses have come to us with:
What distribution channels are available in the UK for my product?
What are the consumer trends in my industry in Singapore?
Who are my key competitors in Germany, and how can we make our brand stand-out?
What does a good pitch look like for prospective USA investors
For examples of how we have worked with businesses in the past to boost their export strategy, see our case studies here.
KEA'S SERVICES
Overview:
Startup or entrepreneur related events eg speaker nights, networking
Mentoring, coaching or advisory services (one-to-one)
Connection to investment groups
Free entrepreneur resources eg tools, blogs, templates
Description:
Connections – Our free service sees us work with businesses to deeply understand their business needs, and export goals. We then introduce them to our community of industry experts, thought leaders, and fellow peers, to help with those goals. Read more about we help your business and our process here.
Events – We hold industry specific events for our export community. All upcoming events can be found here.
Online content and resources – As part of the Kea Connect service, we offer ongoing support through our Kea Connect newsletter, interactive events, first-hand stories and essential resources that will help businesses in their export journey. We also love to follow up with Kea Connect businesses to showcase the incredible efforts of our business community.
RESOURCES
All our services are free. To see our online content and resources, visit our News and Resources section on our website here.
EVENTS
We hold industry specific events for our export community. All upcoming events can be found here.
HIGHLIGHTS
This year we have witnessed some amazing outcomes arising from connections we have made for Kiwi businesses into our Kea Community.
The collaboration between Allbirds and Adidas, came from an introduction Kea Connect made between the Allbirds Founder and Kea member and the President, North America at Adidas. From that initial introduction sprang a collaboration of proprietary technologies and material innovations which resulted in the 2021 announcement of a co-branded sneaker with the lowest carbon footprint ever – FUTURECRAFT.FOOTPRINT.
Another great success story is with software business Datagate, who initially engaged Kea Connect in 2017. This year we spoke with Datagate about their growth and export journey. It was amazing to hear they have grown by 600% in the past four years. It's rewarding to see Kiwi businesses like these achieve such phenomenal global success. Read more about Datagate's journey here.
WHAT EXCITES YOUR TEAM ABOUT THE WORK YOU DO?
Here at Kea, we are fortunate to work with many amazing entrepreneurs and business leaders who are out there making a difference. Having the opportunity to work alongside them and further their growth globally, is incredibly rewarding.
Kiwi businesses have a great reputation internationally not only for their innovative thinking, but also for their values and the way they do business. Opportunities for businesses offshore for those who are serious about their export growth, are endless. Everyday we are witness to the amazing opportunities that can be unlocked through a single connection. It's truly inspiring to be part of.
WHAT MESSAGE WOULD YOU LIKE TO SHARE WITH THE NZ ENTREPRENEUR COMMUNITY?
Connections with the right people are powerful and can unlock many doors. Kea Connect is a 100% free service that can help you with all aspects of your businesses export journey. Get in touch today.
---

GET IN TOUCH

Web: keanewzealand.com
Facebook: facebook.com/keanewzealand
Twitter: twitter.com/keanewzealand
Instagram: instagram.com/keanewzealand/
LinkedIn: linkedin.com/company/kea-new-zealand/mycompany/