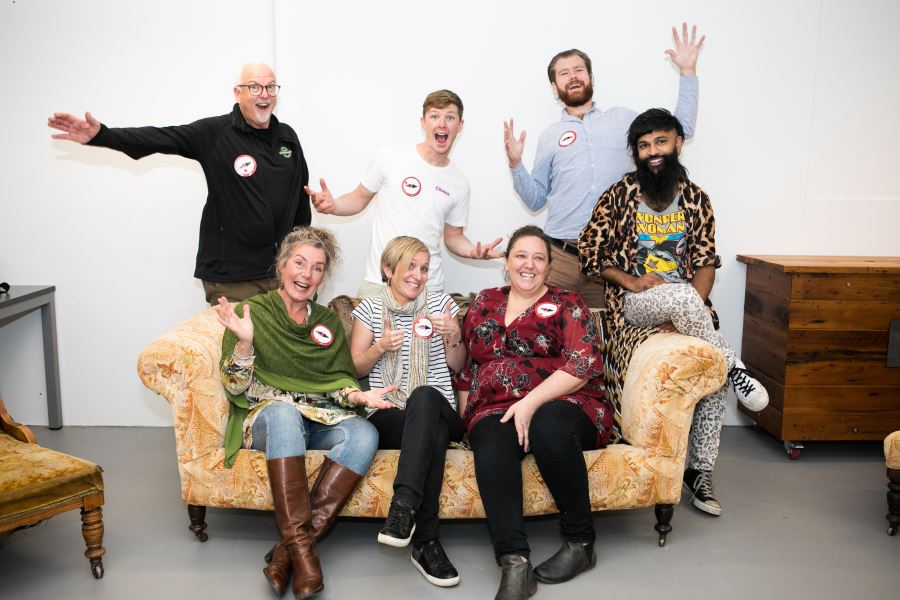 Who: Venture Centre
What: Innovation Hub & Coworking
HQ: Tauranga and Western Bay of Plenty
INTRODUCTION
Venture Centre is the Bay of Plenty's lead agency building community, capability, capacity for entrepreneurs to make an impact.
Established in 2014 as a social enterprise, Venture Centre provides a safe environment and the fundamental conditions for founders of all ages and stages to fully explore their ideas, have a go, learn and grow.
We achieve this through one-on-one tailored support, events, programmes and networks with a special focus on digital enablement. To date, we have supported over 2500 people from 8 – 80 years old, to take steps on their entrepreneurial journey.
WHO DO YOU WORK WITH AND WHAT KEY CHALLENGES DO YOU HELP THEM SOLVE?
1) Founders of new ethical ventures.
2) People who have started a business and are looking for help with digital, inspiration and support to grow their business.
3) Young people experiencing entrepreneurship.
VENTURE CENTRE SERVICES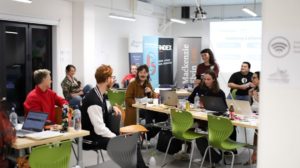 Overview:
Startup incubation programme/s
Startup courses eg group programmes, workshops, online courses
Startup or entrepreneur related events eg speaker nights, networking
Mentoring, coaching or advisory services (one-to-one)
Connection to investment groups
Coworking/shared work space
Free entrepreneur resources eg tools, blogs, templates
Through connecting with Venture Centre's community of mentors and experts you can access the following at no or low cost:
One on One support:
Office Hours: Legal, Financial, IP and Strategic Marketing
Clinics: Venture Navigator, Digital Navigator, Angelic Drop In (Angel Investor panel)
Bespoke Venture Navigation
Programmes:
Codebrite
Young Enterprise Scheme
Co-starters
Refocus | Rebuild
PoweringON
Events:
Entrepreneurs meetup
Startup Weekend
Mashup
Groundswell: Social Innovation
Techweek: Tech4Good
HIGHLIGHTS
Venture Centre's growth has been driven entirely by community need with more and more people wanting to 'have a go', to 'challenge convention', and to improve the status quo with their ideas. Additionally with COVID-19, we have a 'burning platform' like never experienced before.
We will be starting a brand new, exciting Partner Programme in the second half of this year to continue to serve our ever increasing community of starters and enable those who want to be part of that growth.
WHAT EXCITES YOUR TEAM ABOUT THE WORK YOU DO?
Our small team is driven by a shared mission: increasing entrepreneurship and by doing so, equality of economic opportunity. We believe in the value and potential of every human to positively impact whanau and whenua for generations. Our programmes and events are designed to unlock the wisdom and knowledge of our community, for our community.
Success for us is about people knowing and feeling they have a safe space and a support network to help them ideate, develop themselves and their ideas so that they can get to 'go/no go' gates and feel confident about their decisions.
WHAT MESSAGE WOULD YOU LIKE TO SHARE WITH THE NZ ENTREPRENEUR COMMUNITY?
We help you get your idea out of your head and start taking steps to make it real.
As an organisation that's 100% focused on founders making a positive impact, we give you access to mentoring, programmes, events, and networks in order to find the people you need. Unique, practical support tailored to your age, stage and aspirations. And best of all, there's little to no cost to you.
If you want to be the change in your world – or maybe, for the world – come and talk to us.
We've been supporting new thinkers and doers in the Bay of Plenty since 2014, we'd love to support you too.
Got an idea for a venture?
The time is now.
"Have a go. We're here to help you make your way"
---
GET IN TOUCH

Web: https://venturecentre.co.nz/
Facebook: https://www.facebook.com/venturecentrenz
Twitter: https://twitter.com/VentureCentreNZ
LinkedIn: https://www.linkedin.com/company/venture-centre/
Instagram: https://www.instagram.com/venturecentrenz/