NZ Entrepreneur Winter 2017 ecosystem report
---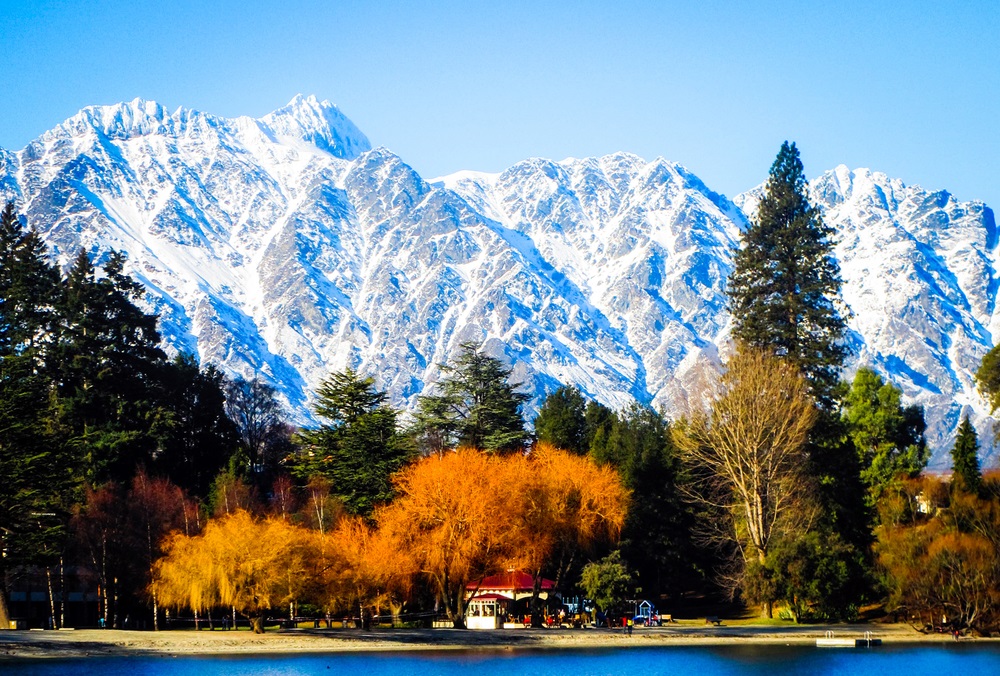 With Cardrona and the Remarkables ski fields opening last weekend, and Queenstown's Winterfest kicking off next week, for those of us in the South that can only mean one thing – we're about half way through the year already. With that in mind, #nzentrepreneur checked in with friends around the country for a quick half year match report.
We asked them to give us a snapshot of their highlights from the first half of 2017 and tell us what they're looking forward to in the second half. As you will find out, there's a whole lot of hard yards being put in!
So in the time it'll take for the mighty AB's to dispatch those Lions on the 24th (about 7.5 minutes we reckon) here's just some of what's been going on in our ecosystem, in a vaguely south to north direction.
---
Sarah Ramsay, Director, Startup Dunedin
What've been the highlights for you at Startup Dunedin so far this year?
So much that we don't have enough room for detail – so in a nutshell…
A fantastic Startup Weekend with a full-house and several ideas that are likely to go to market, two that were already in the money by the end of the weekend.
A capacity cohort for Co.Starters, with 15 ambitious new businesses putting their ideas through the 9 week programme, culminating in our biggest ever pitch night crowd squeezing into Petri Dish's snazzy new co-working space.
And finally, after a unanimous resident vote, we've got a new name for Startup Dunedin's co-working space – The Distiller – gifted to us from Board Member Jason Leong who started the original Distiller some 9 years ago.
What key initiative/s have you got lined up at Startup Dunedin in half #2?
One initiative we're excited about is a project that seeks to establish a community-accessible database of local startups, investors and stakeholders in the ecosystem.
For a start, this addresses some of the fragmentation we're currently seeing in Dunedin by making it easier for us (and newcomers to Dunedin) to get in contact with one another using a public web directory.
Beyond this, we'll also be able to better co-ordinate and track startup activity in Dunedin, as well as measure the health of our startup ecosystem.
Our city's economic development strategy has a goal of 2.5% growth in GDP per annum. One of our responsibilities at Startup Dunedin is to ensure an alignment with this goal by understanding what initiatives yield the best results for economic growth.

---
Kelly Dare, Marketing Manager, Creative HQ
What've been the highlights for you at Creative HQ so far this year?
We've had a great six months so far with two accelerators completed and numerous other projects on the go.
Kiwibank Fintech Accelerator was the first of its kind in NZ and saw ventures presenting to a packed house on Demo Day. Designed to help companies compete on a global scale, the programme saw teams gain access to NZ's largest network of financial experts and startup mentors. Ventures included Sharesies, which gives everyone the opportunity to have an investment portfolio; Flatfish which makes maintaining a rental property easier; AccountingPod which gives real financial experience required for working in business.
In the GovTech space, we have been selected as an All-of-Government partner which makes it easier for government departments to procure our services. We have been pioneering the use of startup innovation techniques in the public service and have put together a set of guidelines for innovation in public sector projects and are excited about putting these to use in the coming months.
Finally, we are delighted that Publons, one of the cohort from the very first Lightning Lab, have recently been acquired by Clarivate Analytics. The exit marks the first significant exit by a company from a NZ accelerator and we're really proud of the hard work the Publons team have put in.
What key initiative/s have you got lined up at Creative HQ in half #2?
This week we have kicked off Lightning Lab Electric, which is the first accelerator aimed at the electricity industry in NZ.
With the purpose of sparking innovation, Lightning Lab Electric and Creative HQ will work with participating ventures focusing on the future of the NZ electric industry.
Along with this, we are working hard on our Lightning Lab planning for 2018, with programmes being announced soon.

---
Terry Shubkin, CEO, Young Enterprise Trust
What've been the highlights for you at Young Enterprise so far this year?
Our student and alumni success stories are constant highlights for our entire team at Young Enterprise. Just to list a few that we've had this year:
A YES company in Manakau are publishing a children's book that explores cultural celebrations and discovers the amazing diversity of New Zealand. They have pre-sold over 70 copies before it's even been published!
James Perham, the marketing director of our 2016 Lion Foundation Young Enterprise Scheme National winner "Where's Woolly" changed his plans of joining the Navy and is instead succeeding with his company full-time.
Ex-Macleans college & YES student Kerman Kohli was invited to intern at a multibillion-dollar company in Dubai after creating a homework tracking app through YES.
Youth in Hawke's Bay Regional Prison are developing their business skills for positive use in the community upon release by participating in The Lion Foundation Young Enterprise Scheme.
Sharesie's (who has two YES Alumni as part of the founding team) have just launched their Beta product and secured investment after completing the Kiwibank Fintech Accelerator.
What key initiative/s have you got lined up for YET in half #2?
The Lion Foundation Young Enterprise Scheme students are getting stuck into their companies with Dragon's Den finals happening across the country over the coming month. Many of the students are beginning to launch their products and services which is always exciting to see.
We have been working with Te Puni Kōkiri and the Ministry of Business Innovation and Employment to launch the He Kai Kei Aku Ringa Business Challenges which begin this week. We have brought on board to YES Alumni, Charlizza Harris and Ezekiel Raui to run the programmes in five North Island regions to inspire Rangatahi to engage in business and encourage entrepreneurship.
We've recently announced the first set of speakers for our "It's Business Time" conference which is to be held in Wellington this December. We bring together incredible entrepreneurs and business leaders from game changing organisations to excite educators with real life business case studies and interactive workshops. Joining us this year is Lisa King from Eat My Lunch, Sam Stubbs from Simplicity and Nigel Little from Fonterra, and for the first time we will be opening up day two of the conference to our corporate audience.
---
Suse Reynolds, Executive Director, Angel Association of NZ
What've been the highlights for you at Angel Association so far this year?
Announcing the 2016 metrics for angel investment – nearly $70m last year giving an average lift of $5m per annum for the last four years.
22 kiwis attended the US angel capital conference – including 5 'new Kiwis' (Zino Ventures members) – a reflection of the vibrancy of our angel community, and keenness to make international connections and to learn how to do this well.
The launch of two new funds – Zino Ventures and First Cut Ventures.
Great deal flow/angel food out of the Fintech and Flux and Sprout Accelerators.
Publons exit – what a great validation of so much in the NZ startup space – accelerators, angel investment etc.
IRD ESOP (employee share schemes) tax treatment proposals. They are more startup friendly so here's hoping the bill gets adopted!
What key initiative/s have you got lined up at AANZ in half #2?
Our second half showcases of course. Those being Ice Angels 21 September; AngelHQ 27 September; NZTE/AANZ summit showcase 1 November.
The new AANZ website is to be launched and it will be a whole lot more accessible and intuitive with lots of useful intel, templates etc.
The Marlborough angel network is to launch in August.
The 10th anniversary Angel Summit. It will be back where it started at Waiheke – so much to celebrate.
We'll also be announcing this year's Arch Angel.
We've got a road show on capital strategy for liquidity and portfolio management
We're facilitating a trip with lead investors and angel backed companies to Australia in August.
And lastly we've go the Asian Business Angels Forum (which we hosted in 2015) happening in Sri Lanka from 11- 13 October.

---
Jonah Merchant, CEO, BizDojo
What've been the highlight/s for you at BizDojo so far this year?
2017 has meant tremendous growth for us here at BizDojo. We now have communities in Christchurch, Wellington, Takapuna, Parnell and in Wynyard Quarter as part of the GridAKL innovation precinct. Our new site in Ponsonby will open soon, and we have also announced expansion plans in Christchurch and Wellington, alongside announcements of future sites in Queenstown and Auckland's Sylvia Park.
We are also seeing growth in our resident businesses as they scale and expand which is a real highlight. We know first-hand the challenges that growing businesses bring, so when we see our community of startups, freelancers and entrepreneurs tackling those problems, landing new clients or taking someone from part-time to full-time because their workload is growing we cheer along with them.
What key initiative/s have you got lined up at BizDojo in half #2?
We started a conversation in March around the idea of better supporting Kiwi founders to success, which as founders who support founders is obviously a bit of a passion of ours. This spurred some deep thinking by us about how we could increase our impact and founder support.
At the beginning of June, we launched Founders Central – a rally cry to support founders right here and now. We have kicked off with a few experimental projects in play: investor education for founders; support for ZeroPoint Ventures with their early stage founders initiative; and we began a public conversation around founder mental health and wellness, where the feedback and research we are doing alongside this will form a critical piece of our founders support.
The second half of 2017 will see us take the next steps with Founders Central, working hands-on with founders to create solutions to the problems they face, and connecting them to the great work that is already being done in the community along with expanding out our wellness programme . It is one of those big issues that needs to be tackled to move the economic dial here in New Zealand, and we are excited to start building great outcomes into the end of 2017.
---
Andy Hamilton, CEO, The Icehouse
What have been the highlights for you at Icehouse so far this year?
Updating and refreshing our Icehouse brand, after a bunch of insight and work by the team to take us through the next few years.
Launching our new accelerator, Flux with 6 awesome startups in February that culminated in demo day on the 29th of June at MOTAT in Auckland.
The launch of two new initiatives to support entrepreneurs, Zino Ventures which will invest in and help Kiwi firms enter the China Market and First Cut Ventures which will invest in entrepreneurs under 30.
What key initiatives have you got lined up at Icehouse in half #2?
Launching a new, clean and simplified web site for The Icehouse.
Reporting on the impact results for 2017, following our survey of growth for our customers over the last year.
Our Startup Showcase to be held at the ANZ Viaduct Events Centre on 21 September, which brings up to 12 startups from around New Zealand to raise investment.
Launch of the Icehouse 100 which is a new fund to invest alongside ICE Angels and our partners in the next 100 startups we back.
Securing our funding, support and partnership with Callaghan Innovation for the next two years.
Holding our 42nd Owner Manager Programme.
 
---
Jackie Young, CEO, ecentre
What've been the highlights for you at ecentre so far this year?
For ecentre, the focus this year is on connecting players in the buzzing startup ecosystem and building entrepreneurial capabilities to encourage growth and economic development.
A few highlights so far:
We released research on the habits of Kiwi angel investors – a report that included some surprising discoveries related to New Zealand's unique investment environment ("New Zealand Investor Criteria Report 2017"; report available upon request from reception@ecentre.org.nz).
Based on our research findings, ecentre developed the Sprint Launch accelerator programme with the support of ATEED, EY and Hudson Gavin Martin. The first cohort of startup businesses commences this month (June 2017), and will focus on fast-tracking customer acquisition during the 12-week programme.
NZ Techweek (May 2017) provided a platform to showcase some of the many successful tech-focused global businesses operating in the Auckland North "Innovation Corridor" with the popular Startup Bus Tour. Entrepreneurs received insights on scaling for international markets from organisations featured on the tour included Integrated Control Technology, Smales Farm B:hive, Sealegs International, EROAD, and ecentre at Massey University.
Also during Techweek, ecentre hosted "Amplify and Collision" a forum for spirited discussion between a panel of investors and entrepreneurs sharing their perspectives on raising capital in New Zealand.
Startup Weekend winner and ecentre resident Squawk Squad recently completed a Kickstarter campaign that raised over $70,000 to develop their sensor-enabled predator traps as part of their mission to engage people in the protection of native birds.
Ecentre is working with Aspire2 to encourage entrepreneurship through experiential education. The hands-on programme is expanding throughout New Zealand, with the most recent programme rolled out in Tauranga.
Developing the next generation of entrepreneurs is part of ecentre's mandate, and we actively engage with Massey University to support enterprise innovation through initiatives including the Go Innovate! ideas competition, and Starting Blocks, an intensive business validation workshop where participants are guided through tools and processes.
Last but not least I joined ecentre in the CEO role. My background is in technology, marketing and higher education – and a passion for supporting the entrepreneurs and students who are driving innovation and enterprise in New Zealand.
What key initiative/s have you got lined up at ecentre in half #2?
With the ongoing support of our network of business mentors and investors, the second half of the year will see us activating initiatives including:
New collaborations aimed at fostering innovation "north of the Harbour Bridge" with partners including Grow North and Northland Inc.
The student-focused Go Innovate! idea competition, with the final to be held 28 September.
ecentre Demo Day – a showcase of the work our founders have put in to their ventures with the support of ecentre.