Email signatures: Black Pearl Mail's simple solution for a fiddly problem
---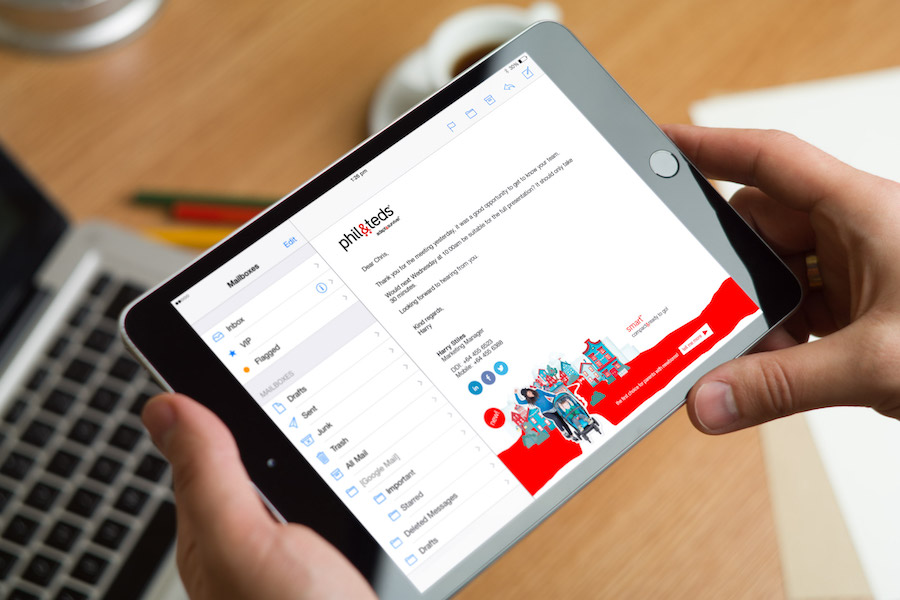 When phil&teds and Black Pearl Mail first met, it was out of pure luck. Dominic Blackie, the CFO of one of New Zealand's most successful children's brands, was on the hunt for a special kind of solution for the business, and it just so happened that Black Pearl Mail could deliver it – and more.
The problem
With over 125 employees spread from New Zealand to Norway, the problem phil&teds had was that email signatures were repeatedly inconsistent across users, as well as difficult to manage and update. The responsibility lay with the individuals themselves, and often taking the time to make sure they were correct was low on the list of priorities.
"One of the biggest frustrations was busy staff not getting around to updating their signatures," says Dominic.
"It was a common occurrence to have employees with banners being displayed for products that were no longer sold, and it was also annoying to not have everyone's signatures perfectly on point."
The solution
For Nick Lissette, co-founder and director of BPM, the story of phil&teds' issues with email signatures is a common one, and he saw them as the ideal customer for whom his company's SaaS product was designed for.
BPM was able to provide phil&teds with a central signature management solution that offered brand consistency and unity across the board. With the DIY template builder, and the ability to split phil&teds into different brand groups, they are now able to update their emails across their employees regularly to keep content and promotions relevant.
"As phil&teds are big on marketing and using data to drive their sales, it was a no brainer that BPM was the perfect fit to meet their needs with the ability to measure the effectiveness of their promotions," says Nick.
And Dominic absolutely agrees.
"Being able to use BPM as a tool to support marketing and consistent brand messaging is key. We now maintain a number of unique email signatures specific to regional and brand requirements, and we regularly launch new products, often staggered by region.
"BPM allows us to have email signatures specific for each area going live when the new products are launched."
The benefits and outcome
There's no doubt that phil&teds overall operation and management of emails has improved since bringing BPM on board, and the benefits continue to grow the longer they use the software platform.
"A number of emails are read on tablets or phones, so the display of BPM ensures reach of our signatures. And the recent addition of 'read service' is great as you can set up notifications and also quickly scan to see what emails have been received and opened," says Dominic.
From an email brand that can be managed in a central location, to the use of a header that adds authenticity and professionalism to their correspondence, phil&teds couldn't be more satisfied with BPM – and of course it is feedback that Nick is thrilled to hear. He also knows there are plenty more businesses out there with the same issues that phil&teds were having, and he is confident that their solution can provide the right outcomes for them as well.
"Customers can tailor their solution regardless of industry, and that is something we really enjoy assisting with.
"We have many value propositions and different industries benefit from certain features. For example, lawyers really like knowing when emails are opened as it provides a track record, whereas real estate agents like their profile picture being added, and the ability to swap in and out house-of-the-week promotions.
"We also have a lot of web designers, digital marketing agencies, IT providers, professional services, transport, government and not for profit segments using BPM."
---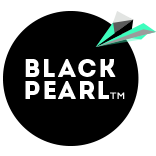 Black Pearl Mail | Facebook | Twitter | LinkedIn
---
Case study presented by Microsoft New Zealand.