Clean slate business planning
---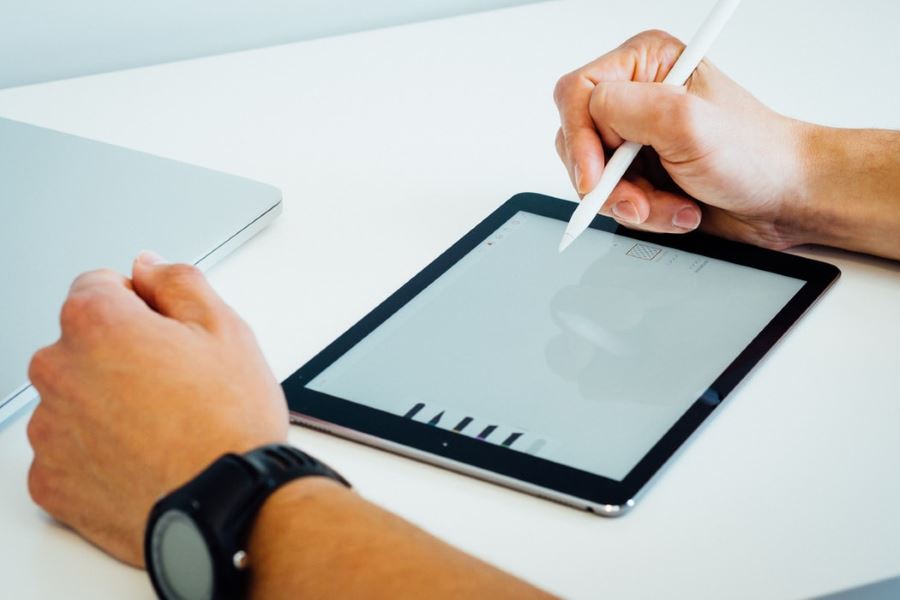 The COVID-19 pandemic has presented more challenges than we would like to mention. But it has also provided business owners with a unique opportunity that they wouldn't have had otherwise – reimagine their business with a clean slate.
Stepping away from the day-to-day running of a business may seem impossible when business is running as usual, but with this enforced lockdown it is giving owners and managers the chance to not only reflect on their own performance, but look at key areas for business improvement.
Let's work through what you should be looking at for a clean-slate business plan – with the assumption that for the immediate future, business operations will not return to the usual capacity across the majority of industries.
This is an incredibly difficult situation to plan in, with some serious questions to consider. But if you can be proactive now, you will not only survive this unique situation, but you will thrive!
Work through our business score sheet, and assess your business against each of the statements. This will start to put together a picture of what your business looked like prior to COVID-19. This is a great starting point.
However, when working through a clean-slate plan for your business you don't want to focus on any issues that are no longer relevant. Sinking your teeth into the high-priority issues should be, well, your highest priority. Planning from here is all about taking all the knowledge you've gathered over time, and using it to help you keep your business thriving.
Key Areas to Focus On
The big picture
The starting point for any business planning should be looking at the big picture, this will lay the foundations when it comes to any business decisions you need to make. Some questions you should ask yourself are:
What was the reason you got into business?
Has this changed over the last few weeks, if so how and why?
What are your business goals and aspirations for the next year?
Once you have re-established why your business exists and what value you are providing, it's easier to understand where to invest your time and money.
Evaluate your products/services
The next step is to evaluate the products/services you offer. Having a good understanding of your product/service, price/cost structure, competitors, and customers will help shape what your business plan needs to include moving forward. Some key questions to look at are:
Does your current business vision require you to explore new products/services or do you need to drop some of your existing ones?
Are there any new markets or alternative customers you should look at?
Your team
Once you have an outline of why you are in business and what environment you are providing your products/services in, you need to look at how your team are going to support this plan. What would a successful structure of your organisation look like? Outline the skills your current team have, then assign them to the roles and tasks that are required moving forward.
You might find there are some areas in your structure that can't be filled by your current team, and upskilling and training aren't possible. This is a great opportunity to hire someone new to fill some of those skill shortages.
Although it might be good for cash flow in the short-term to reduce your staff, we strongly suggest you look at the long-term side effects that go along with it. Working through redundancies in your business can weigh heavily on the remaining staff, it can impact team morale, and result in more staff leaving once everything has settled.
Having a reliable and efficient team will be critical to your overall success and business longevity moving forward. Reach out for HR advice to discuss your situation so you can be sure you've looked at all options available to your business.
Expenses
It's safe to say that as a general rule, all businesses will have either dropped or paused all non-essential expenses over the last few weeks. If you've done this, you're now in a great position to define what expenses and investments in your business are vital to your survival and future growth. Some key questions for this are:
What resources do you need to support the goals in your business, your product/service, and your staff?
Are all your current systems and processes up to date, written down, and used correctly by all staff?
Are there any better methods or technologies that you can use to automate your systems, or offload some of the tasks you do yourself?
If you're launching something new, or looking at new target markets etc, what level of advertising do you need to invest in?
Do you have a general marketing strategy to support your "new" business over the next year?
Launching the plan
Finally, we need to execute your clean-slate plan and get your team engaged! It's really common for business plans to fail from not applying the SMART rules. Find out more about SMART rules here. To be successful you need to set daily, weekly, and monthly actions – physically tick them off, and constantly reassess and review them.
It's a good idea to have your team contributing to the creation of your business goals, as you want them to engage with your goals and really own them. They will also be more likely to take ownership of their responsibilities if they understand the big picture better.
By working through all these steps, you will have a winning combination that will lead to a sustainable business long after the COVID-19 shutdown. There is a lot to consider and a lot of unknowns still. This is where help from outside your business could make all the different to your success.
---
Jon Colgan is a business partner at RightWay business advisors and accountants.