New online programme to boost NZ grassroots entrepreneurship
---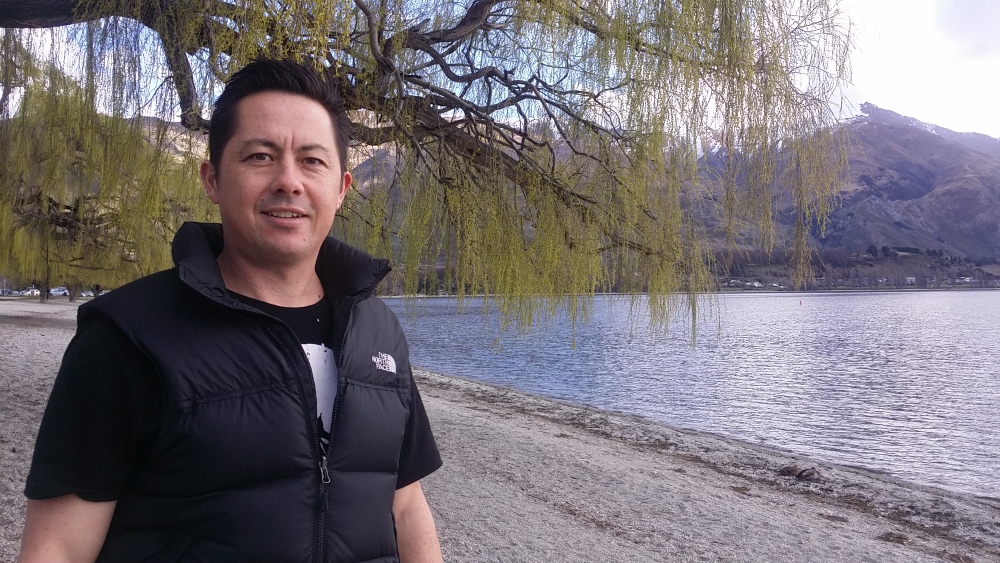 A new online course aims to help towns and cities across New Zealand nurture entrepreneurship at the grassroots level and help more Kiwis start their business building journeys on the right foot.
Kicking off in October the 12-week Startup NZ Entrepreneurs Programme is being rolled out with the help of entrepreneur support organisations nationally, with the first lesson being provided for all New Zealanders to take for free.
Programme creator Richard Liew, founder and editor of online magazine NZ Entrepreneur says the initiative is long overdue and aims to give would-be business owners a balanced introduction to the rigours of entrepreneurship – with inspiration, education and a healthy dose of reality.
Liew, a self-described "entrepreneur in training" with over 15 years experience creating and launching services in industries from HR to digital media, says there is a "massive void" for New Zealand entrepreneurs at the very early stages of the transition to entrepreneurship.
"Building a business is a common goal for many New Zealanders but often the biggest challenge is just knowing how to get started or even if entrepreneurship is right for them," says Liew.
"[Kiwis are] an innovative bunch but turning innovation and creativity into a successful business is often very daunting, and the journey can be treacherous. Our goal is to help anyone who's ever dreamed about starting their own business learn more about what's involved and the basics of the business startup process, from the comfort of their own home."
Liew says that having observed the growth of startup culture in New Zealand since the early 2000's, he's seeing the same challenges being played out up and down the country, both for the new entrepreneurs making the transition to business ownership, and the various organisations trying to assist them.
He says that while mainstream interest and awareness of entrepreneurship has grown significantly over the last decade, many first time entrepreneurs are surprised at just how tough it can be.
"The rise of startup culture has certainly helped inspire more people to become entrepreneurs but quite often there is a mismatch of expectations. It may look exciting and glamorous, and the rewards can be huge, but it's also one of the most mentally and emotionally demanding challenges one can face in life.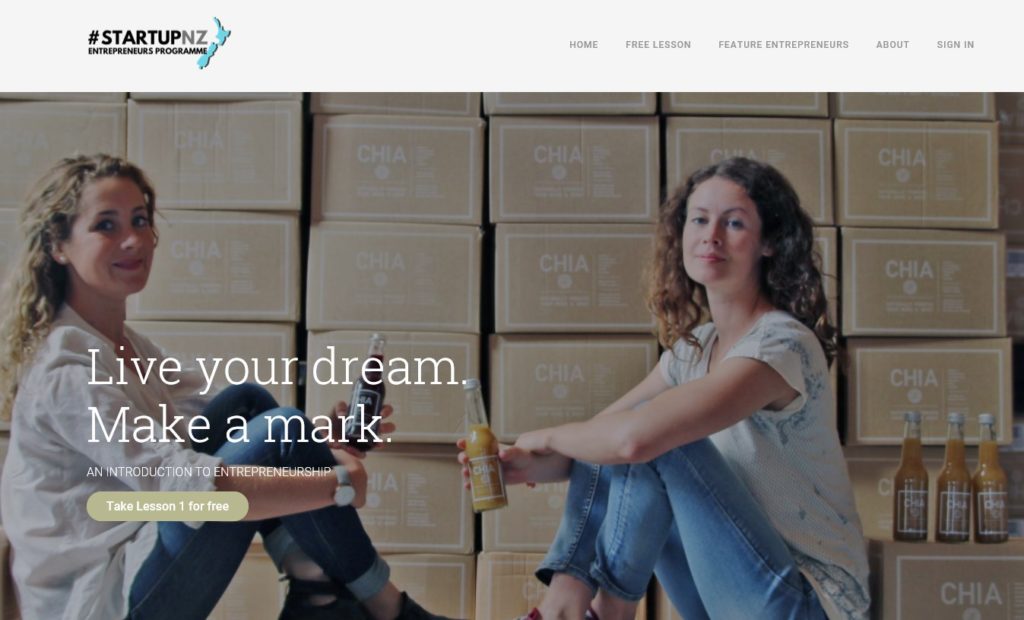 "So many people get bitten by the entrepreneurial bug and take drastic measures such as quitting jobs, selling houses, investing life savings and getting into debt without really knowing what they're getting themselves into. Sure, it may be exciting for the first year but if you don't have the right expectations or basic knowledge going into it, you're far less likely to muster the resilience needed for long term success. Fifty per cent of the content of our programme is around helping participants develop a strong entrepreneurial mindset to support them on their journey."
Liew says that years of fielding emails and calls from people looking for startup advice was the catalyst for the programme.
"Over the years we've found ourselves acting as a sort of online traffic conductor, connecting people with business ideas to the people in their communities who can help them. Business hubs, economic development agencies, co.starters programmes and the like. People go online, can't find the info they're looking for and end up finding us. I've had up to ten emails or calls per week from people looking for help – I've even had CAB (Citizens Advice Bureau) volunteers contact me on behalf of their clients.
"It became clear there was a widespread gap in that early stage knowledge that needed filling. I started thinking about what would have been most beneficial for me early on in my business building journey and Startup NZ is the result of that," he says.
"If I can help people avoid even half of the mistakes I've made over the years, then I'll consider it a success," he adds.
GROWING ENTREPRENEURIAL NEW ZEALAND
Liew says that from an economic development standpoint, the programme aims to provide ecosystem partners with an efficient "light touch" way to better prepare grassroots entrepreneurs for the journey ahead, so that by the time they are ready to engage with any local programmes or assistance on offer, they already have a certain level of understanding of the requirements of entrepreneurship and the basic startup process.
Feeding new entrepreneurs back into their local support networks is a key goal of the programme and an entire lesson has been devoted to helping participants understand the make up of the New Zealand startup ecosystem. Interested participants will also be able to receive a discount on course registrations from participating support partners throughout New Zealand.
Liew, who resides in the South Island town of Wanaka, has assisted local entrepreneurs and Queenstown Lakes District Council build momentum for what is now the Startup Queenstown Lakes Trust. He believes entrepreneurship is the key to job creation, creating a more prosperous and equal New Zealand and helping Kiwis adapt to a changing future of work.
"Schools have traditionally been geared to prepare people for life as an employee. But shifts such as the rise of automation, outsourcing, artificial intelligence and the gig economy are fast changing what it means to even be employed. There is no such thing as a safe, secure job. Learning how to think like entrepreneurs and being able to create our own revenue streams is one of the smartest strategies for ensuring our own financial futures," he says.
ENTREPRENEURS HELPING ENTREPRENEURS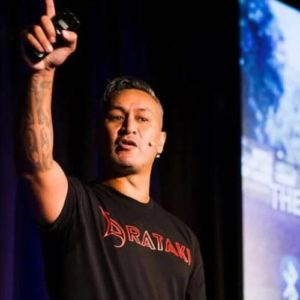 Alongside weekly video, text and interactive lessons, during each week of the 12 week programme participants have the chance to be inspired by Feature Entrepreneurs from a range of industries and backgrounds. Participants can pitch their burning questions via webinar, with the likes of Ryan Sanders (founder of Haka Tours), Tauranga's Lee Timutimu (founder of Arataki Cultural Trails app) and social entrepreneur Lisa King (founder of Eat My Lunch) supporting the first cohort.
"Entrepreneurship is not for everyone. We want to give participants the chance to hear about the realities of entrepreneurship from people who know what it's like first hand. 'More facts and less fluff' is the approach here," says Liew.
SEEKING 500 ENTERPRISING KIWIS
The Startup NZ Entrepreneurs Programme aims to give all Kiwis the chance to give their business building dreams their best shot from day one, regardless of their background, education or financial means. As such, the first lesson of the programme is being offered free of charge to the first 500 ambitious Kiwis to give it a go.
"While the first cohort kicks off on 1 October 2019, we're seeking 500 New Zealanders thinking about starting a business, or who have recently started a business, to take the entire first lesson free of charge right now, and let us know what they think," says Richard.
"Our first lesson is about 'Entrepreneurial Purpose', a key ingredient for the successful start to any business, and something even many existing business owners are missing to their detriment. We know that even just taking this first lesson will improve the participants chances of business building success. We want to have a big impact and we're really looking forward to being able to make a positive difference straight off the bat," he says.
THE PROGRAMME
The first cohort of the Startup NZ programme commences on 1 October 2019 and will run for 12 weeks, requiring participants to dedicate 1-2 hours per week to the online course and optional weekly webinars with Feature Entrepreneurs.
Interested participants can take the first lesson free now at startup.nzentrepreneur.co.nz