There and Back Again: Global growth lessons from a Kiwi startup
---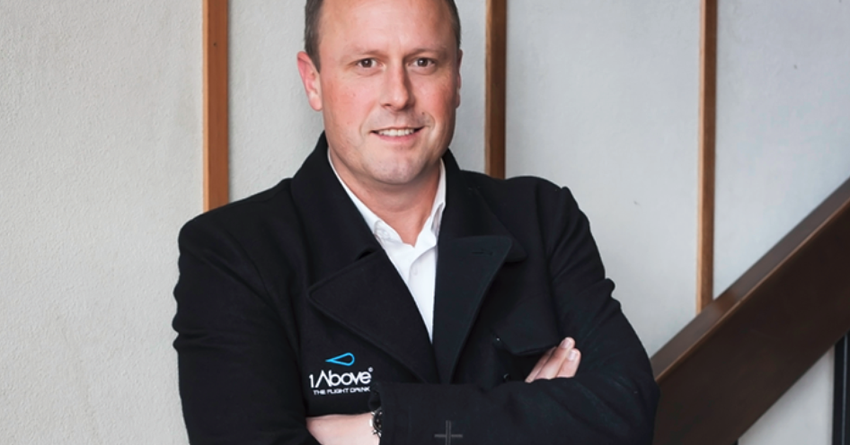 Achieving success in the travel market with a world-first flight recovery drink, Kiwi startup company 1Above is taking on the big names of the beverage industry by broadening their promise to the daily consumer. Chief Executive Stephen Smith shares his journey of achieving sky high success on the ground.
Stephen your background was in the corporate world – can you tell us how you got involved with a small New Zealand startup?
I wanted a new challenge and was offered the opportunity to take over the reins of 1Above in late 2014, when the company had been operating for four years with relatively good success. Coming from New Zealand's largest alcohol company with a leading portfolio of beer, wine and spirit brands with a solid history of quality and heritage, I saw massive potential in 1Above's unique travel recovery product. You don't have to search very hard to find people's opinion of our product.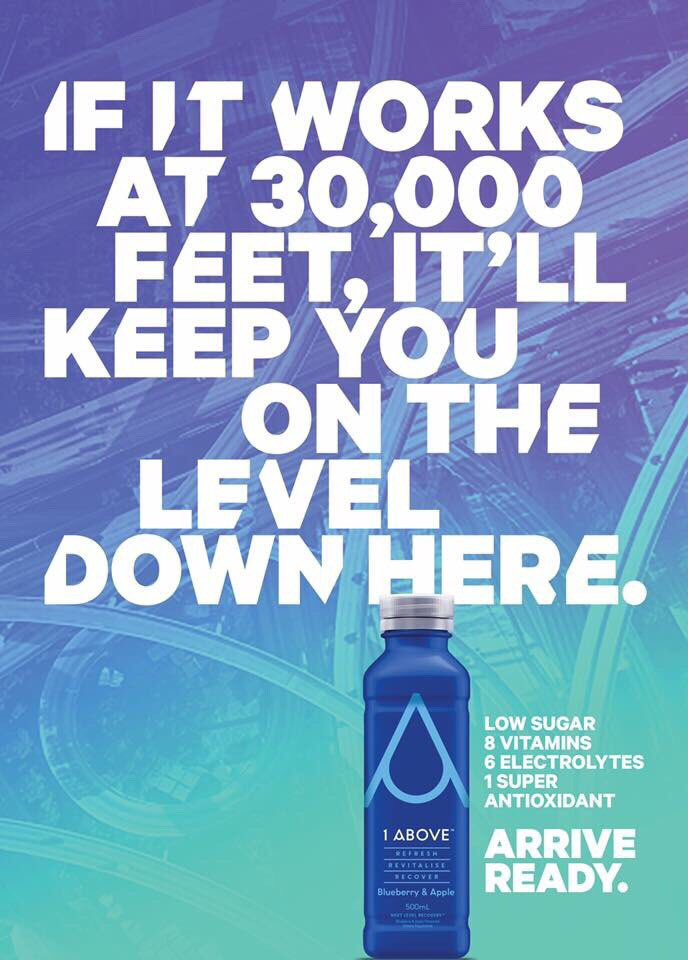 I was approached to join 1Above from Lion when the company was going through a particularly difficult time, to make the hard decisions and grow the business from its startup status. While we had an extremely strong product position, the business was experiencing challenges around its focus and financial situation.
Can you describe some of the challenges when you took over?
Our small team was just trying to do too much, like opening two new kiosks simultaneously in the Australian market via Melbourne and Sydney airports. We had achieved great success in the travel sector through the airport channel in New Zealand, so there was no reason, we thought, we couldn't achieve the same in Australia. After all, no one was offering what we were; a recovery drink specifically designed to prevent jetlag and fatigue, associated with flying. We hold exclusive rights to the key ingredient, Pycnogenol; the most clinically studied bark extract in the world, with more than 300 studies on its widespread health benefits. We have something no one else can offer in Australasia.
But what we found is while New Zealand's domestic market is extremely supportive of 'made in New Zealand' and Kiwi startups, the international market is significantly more challenging. In Australia, our kiosk performance was measured against revenue generated per square metre, while being situated next to global luxury brands proving a difficult battle to win without the retail experience. We also suffered from a low priority status when the airports were experiencing extensive renovations and were moved around constantly, never good for business continuity.
I had to make a call, and pulled the plug on Australia.
What did you do next to solve the problem but also grow the business?
A change of approach led us to partnering with French giant Lagedere, with airport retailers all over the world, and UK giants WHSmith, both of whom we had established relationships with in New Zealand and Australia. While global relationships have been helpful, they do not guarantee success with local markets. Like every startup, we arrived at the 'what next' moment, on how to provide a return for our investors by achieving scale. While we had established a presence in global markets, achieving scale with one product in one channel was proving too difficult. The only real market which could provide genuine scale was the United States; a two-year battle for us, and counting.
When you're forced into a position where things you're trying aren't responding as you'd hope, and you find yourself too reliant on external markets for success, you must be prepared to shake things up. We revisited our overall vision which was helping people to 'fly well and arrive ready', which proved constricting for where we wanted to be as a company.
How did you go about trying to solve this challenge?
We leveraged the success of 1Above's travel recovery drink, which for many people is an infrequent occasion, to create a product with the same proven benefits for daily consumption. This would give us the scale we needed. As a New Zealand brand, we have been fortunate to receive widespread retailer support and have achieved more than 350 outlets to date. Everyone had heard about us in New Zealand, and showed interest. We took on a sales and merchandising partner to ensure we had customer-level representation. It began with Foodstuffs North and South Island, followed by Caltex, BP, Z Energy and Mobil. Without this level of support, we'd have to reassess and restrategise our position, which may not have been that attractive for our future.
What are your goals for the business and how will you achieve them?
Our plan is to double the size of the business every year for the next three years. As we'd found ourselves in a highly competitive market against serious players such as Frucor, Redbull, and Powerade, the importance of our product's key point of difference really came to the forefront.
Next, it was imperative to listen to our stakeholders. We knew what our customers are saying. So, we work hard to listen to our retailers and understand their unique needs and requirements. We recognise that we don't do what they do, therefore lack their experience, and do not share the same challenges. They are the experts within their industry and we're happy to take their advice on the best approach. We have had to demonstrate our plans for the future, further innovation and our next move, all to provide business confidence.
Also, for a tiny team, it is critical to ensure a high level of staff engagement. Employee buy-in is crucial for alignment with wider business strategy, implementation and ultimately business success, as a small operator like us. Our investors are always kept in the loop with future plans, next steps and how we are tracking against projections.
What would you tell other businesses trying to do the same thing?
If you're thinking about expanding your business, think long and hard about where your resources and collective energy will be spent.
Start with opting for a brutal approach to choosing your team. The team will make or break your business and ensuring you have the right one will determine much of your success. Take the time required to establish a lean, capable, and highly driven team, as your team will essentially be your eyes, ears, arms and legs. If one doesn't work, the rest can't function optimally.

Break even as quickly as you can, however you can. Get there, yesterday. It's harder than it seems and we are yet to achieve it but it has to happen. We are constantly modeling to work it out.

Before even think about venturing outside of your home market, determine whether you really need to do it and whether it can be done locally. We have learned harsh lessons about venturing outside our home market and now know that even Australia is a graveyard to too many Kiwi brands who venture out in good will. More often than not, you can achieve scale right here at home with the right product or service.
---