Founder: Rachelle Henham
HQ: Westport

Tell us about your business.
West Coast Rewards is an adaptable marketing platform available to West Coast based businesses. The aim is to promote local businesses and encourage people to support them, while engaging new and repeat customers.
West Coast Rewards offers an effective way to reach new customers and clients. Being a member provides marketing across various platforms, access to exclusive advertising deals and the loyalty card directs people to West Coast Rewards participating businesses.
Who and where are your target customers?
My target clients are West Coast based businesses as well as the people who live here.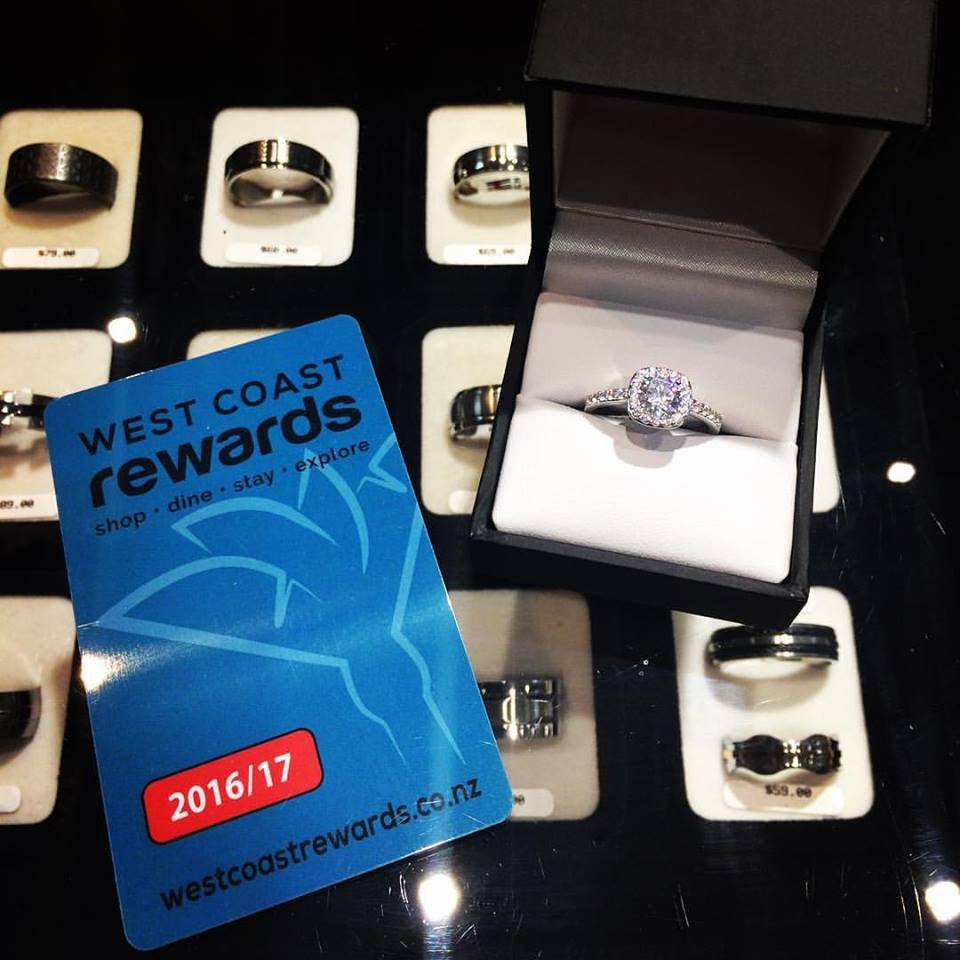 How and when did you first come up with the idea for your business?
After a long time living away, I moved back to Westport and began working at my family's jewellery store. After a while I began
to run the social media for the shop, and while I was doing this I began to think about how many different shop owners were running their own pages and trying to get their page out there; wouldn't it be good to have one page representing multiple local businesses and engaging customers, alongside a directory website where our unique businesses can be found.
What are your three biggest unique selling points?
Being part of West Coast Rewards is affordable and adaptable, the loyalty card can be used to create your ideal sale and you can use it in your existing marketing campaigns.
West Coast Rewards members can get exclusive access to radio and newspaper advertising deals.
Sales of Reward Cards can pay for your business membership.
What are three things about your business that you are proud of?
I love how it brings different businesses together and gives them a united front. I have had feedback from the public that they love their Reward Cards and feel good when they use them, this makes me feel great!
I am really proud to have created this system to benefit others and give people options for getting the word out about their business.
How do you market your business and what advice do you have for others around marketing?
I do a lot of my marketing on social media, plus I advertise on the radio and local newspapers at times. Word of mouth is really important, when people refer your business to others, that is gold.
What's been the biggest challenge you've faced in building your business so far?
Getting people to realise the real value that West Coast Rewards offers. I sometimes have a hard time keeping up with all the tasks at hand since I am working alone. Also, the West Coast is a big area so there will be a fair bit more travel coming up!
What is the biggest entrepreneur lesson you would like to share with other Kiwis thinking of starting their own business?
I have learnt that you need to adapt and change as you go, what worked last week might not work the next. Also, patience is key, keep on track and move toward your goal.
---

West Coast Rewards  |  Facebook   |  Instagram
---
Like this? Get entrepreneur articles by email.