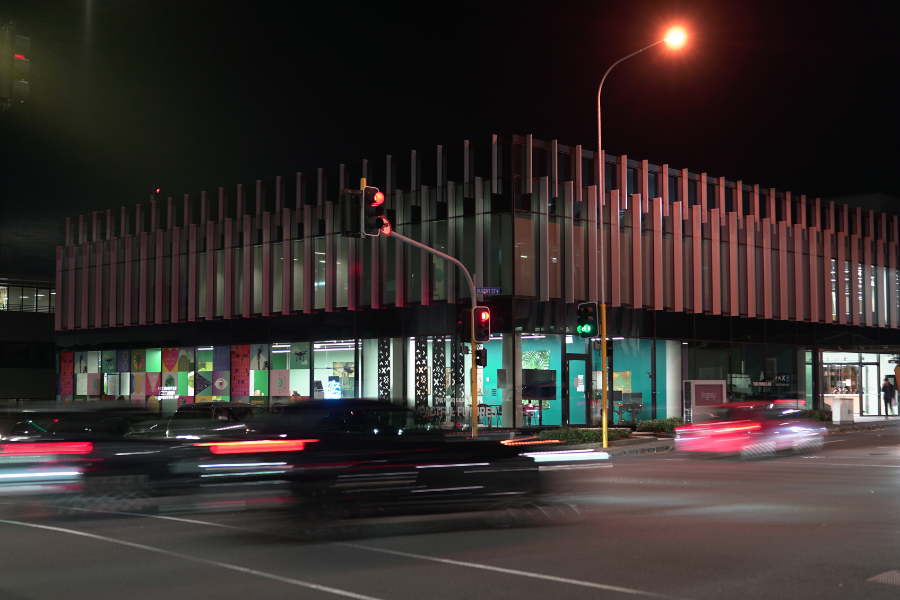 WHO: Tech Futures Lab
WHAT: LEARNING & MENTORING; EVENTS; resources
HQ: Auckland
ESTABLISHED: 2016
---
INTRODUCTION
Tech Futures Lab is a leading edge learning environment that offers a range of NZQA accredited qualifications designed specifically for people seeking to innovate, redesign and reinvigorate organisations, industries and themselves.
We do this by building capabilities and confidence in people to use emerging disruptive technologies and connecting them into a network of others on similar pathways.
WHO DO YOU WORK WITH AND WHAT KEY CHALLENGES DO YOU HELP THEM SOLVE?
Tech Futures Lab connects people to new ways of thinking, new ideas and new communities.
We're curious and we work with a community of other curious people across industry who are innovators, entrepreneurs and change makers focused on redesigning the world for the better.
Our programmes are contextual rather than theoretical, which means people can apply the learning directly to their own idea or project. Learners become empowered to create, lead and launch innovative ideas, ranging from major change projects within large organisations to an entrepreneur just starting out.
Learners can be based anywhere in Aotearoa, New Zealand with all programmes offering online or blended learning.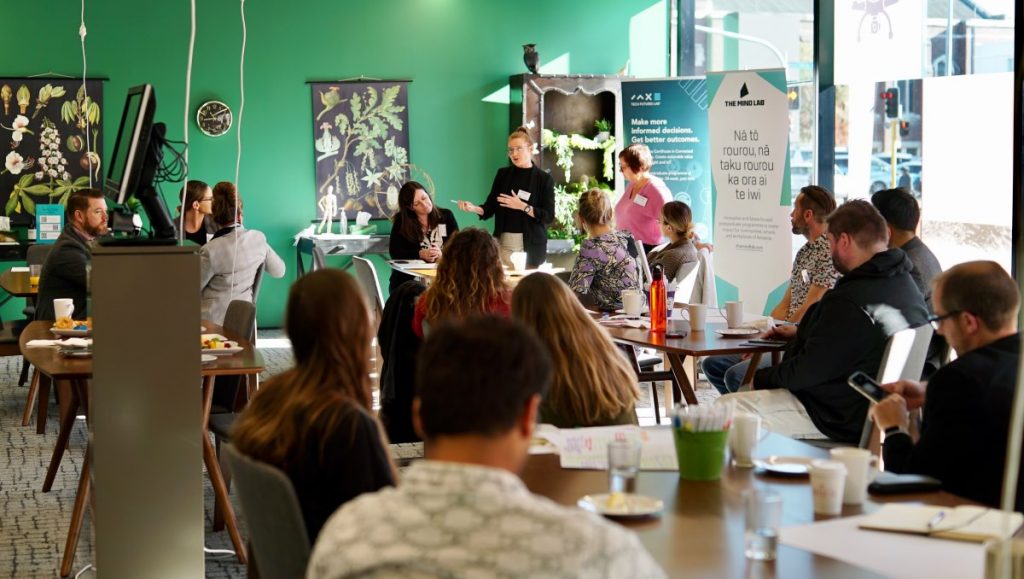 Tech Futures Lab'S SERVICES
Overview:
Startup courses eg group programmes, workshops, online courses
Startup or entrepreneur related events eg speaker nights, networking
Free entrepreneur resources eg tools, blogs, templates
Description:
Tech Futures Lab focuses on building skills and capabilities needed in the 'future of work' – to not only navigate but make the most of a digitally-led and constantly changing world. All learning is founded upon technology, innovation and sustainability.
Our brand new entrepreneurship micro-credential has been designed to fill a need in Aotearoa New Zealand. We are a nation built on small businesses yet so many do not sustain or even survive.
This micro-credential has been carefully designed to help you develop your idea into an initiative that attracts investment. Over 10 weeks, in an online learning environment designed to fit into busy always-on lives, you'll hear from industry experts, get access to a range of business building resources and create a pitch deck that succinctly sells your initiative.
What it's like to learn with us…
How you learn with us is non-traditional – it's contemporary, reciprocal and contextual. There's no theory, it's practical applied learning you can use straight away in whatever it is you do, or want to be doing. Outside of programme learning is a whole community of critical thinkers and originators who are keen to engage, discuss, share and support you in your journey.
Our NZQA approved postgraduate programmes range from short and strategic micro-credentials to the career-boosting Master of Technological Futures. These are designed and delivered by industry experts and practitioners which means the content is always current and future focused and you learn from those with real market experience.
Find out more about what we offer and what it's like to learn with us at techfutureslab.com
RESOURCES
When you join the Tech Futures Lab community, you'll gain access to people, conversations and curated content that will support you to evolve and broaden your thinking and network.
An evolving library of curated content for entrepreneurs to help with the important practical considerations when setting up a new venture; from insurance to IP, fund management to ethical considerations, privacy law to marketing.
Fortnightly online community meet-up 'Converge' to present half-baked ideas, pose questions or share insights with the wider community across students, alumni, industry speakers and staff
EVENTS
Frances Valintine's Digital Intelligence Quarterly Briefing – a power packed presentation session from Frances as she looks back over the past quarter at the biggest trends and disruptions and considers how those will play into the next quarter. An opportunity to ask questions, raise perspectives and get a landscape view of the big things happening in the technology space.
Techweek events, regular info sessions about our programmes, plus fireside chats, networking events, and more.
Check out what's on at techfutureslab.com/events
HIGHLIGHTS
We launched stackable learning in 2022 – an easier way to build your knowledge and skills in bite-sized formats. These micro-credentials focus on developing skill sets in technology, innovation, sustainability and change. Our Entrepreneurship micro-credential is just one example of the varied programmes available. Stackable learning is great for busy people who want to fit learning around other priorities and build knowledge, capabilities and networks relevant to them. Learning can be stacked together for broader, more impact-making skills across a range of topics or to gain a Master's Degree.
Our Founder and CEO:
Frances Valintine is highly awarded and connected in the entrepreneurship, technology and innovation space.
Some key highlights include:
Industry roles
Selection Advisor for the Edmund Hillary Foundation (2018- 2022)
Judge at the NZ Hi-Tech Awards (2017, 2021)
Member of the Digital Boost Alliance Network Governance Board (2021 – 2022)
Director for On Being Bold (2017 – 2022)
Chair of the CyberSecurity Research Programme (2020-2022)
Awards
Outstanding Contribution to Technology and Business, NZ CIO Awards (2020)
Reimagine Education Gold & Bronze Winner (2018)
Idealog Most Innovative Company – Education Tech Futures Lab (2018)
Board Member for Callaghan Innovation (2016 – 2019)
WHAT EXCITES YOUR TEAM ABOUT THE WORK YOU DO?
We love making a difference – and helping people to unearth their own potential. We're founded by Frances Valintine CNZM, an entrepreneur and innovator in her own right. Frances has infused a culture of learning, loving the problem and pushing boundaries and this inspires us to design and deliver programmes that will propel people to attain success, whatever that looks like for them.
We believe technology is an incredible thing, but it's a tool to be used wisely, for the betterment of the world. So we focus on the people and communities who want to build their skills, capabilities and confidence to go out into the world and create those impactful futures we're all after.
WHAT MESSAGE WOULD YOU LIKE TO SHARE WITH THE NZ ENTREPRENEUR COMMUNITY?
Starting your own business isn't just about having the confidence to go it alone, you need specialised skills and a network to draw on. Tech Futures Lab offers you that environment to support you to learn the techniques that foster an innovation mindset, develop the strategies to navigate complex challenges and gain a network of people who support and cheer you on.
---
GET IN TOUCH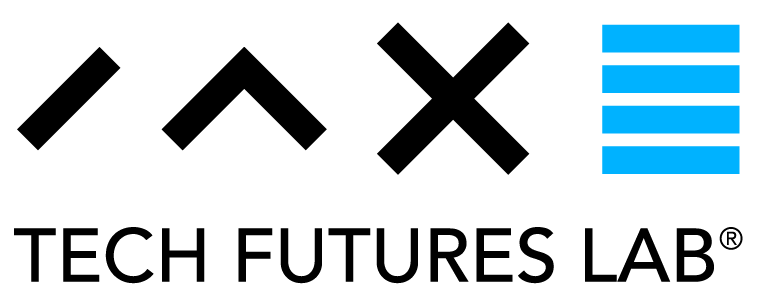 Web: https://techfutureslab.com/
Facebook: https://www.facebook.com/techfutureslab
Twitter: https://twitter.com/TechFuturesLab
LinkedIn: https://www.linkedin.com/school/tech-futures-lab/
Instagram: https://www.instagram.com/techfutureslab/