Supporter Channel: Storytech
---
Listen to the interview

"Everybody has a better product. That's why you need a better story."
When award winning ad man James Hurman set out to provide New Zealand businesses with access to brand consulting services typically only affordable for large companies and household brands, it was this reasoning that drove him.
That and a desire to help "NZ Inc" become not just a nation of great innovators and entrepreneurs, but also great storytellers and marketers.
Today we are pleased to welcome James Hurman and his new company Storytech onboard as new #nzentrepreneurs contributors, providing expertise and insights on the subjects of brand building, marketing and compelling story telling to name a few. With over 20 years experience helping tell the stories of some of the worlds largest brands, not to mention startups such as New Zealand's own Stolen Rum, we thought that when Hurman talks about brand strategy, it might be a good idea to listen.
Storytech has set itself the lofty goal of helping any business, develop a world class brand story, in less than a day, for just $500.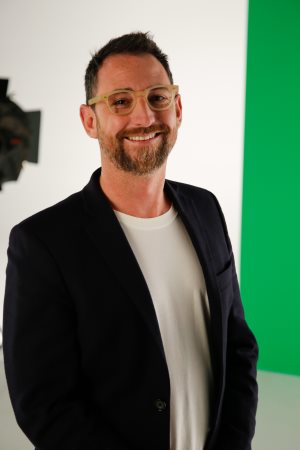 Using video and a cloud based platform that takes teams through a work-shopping process similar to that which has traditionally been delivered by advertising and marketing experts face-to-face at the cost of up to tens of thousands of dollars, Hurman says Storytech exists, "to give every business affordable access to a world class brand story."
Target users include startups, small businesses and young companies who have traditionally been unable to access this sort of expertise, purely because price has been prohibitive. Hurman first saw the need for a new model when he started his own company five years ago, realising that the small businesses and startups he was trying to help, for the most part simply could not afford the expertise they desperately needed, in the way it was traditionally delivered to big business.
Talking to #nzentrepreneur editor Richard Liew, Hurman explained that we are in a "cult of entrepreneurialism" and points out there are millions of startups popping up around the world right now.
The problem he says, especially for New Zealand entrepreneurs is that when it comes to marketing of our products, we have a long way to go. He points out that usually the entrepreneur has the mistaken belief that, "if we build a better product, they (customers) will come."
"The problem with this is that every entrepreneur is saying they have created a better product, and that kind of just makes you the same as all the millions of other startups out there who started this year and also created a better product."
The key for getting investors, employees, media and customers to care about you, says Hurman, is your story – and this requires going beyond just explaining what your product is and what it does.
Hurman suggests asking yourself that if your business achieves the success and influence you hope it will, "how will the world be a different and better place because of that?"
Look out for Storytech articles coming your way on #nzentrepreneur soon.
---
Like this? Get entrepreneur articles by email.