Finance and accounting biggest headache for small biz owners followed by tech
---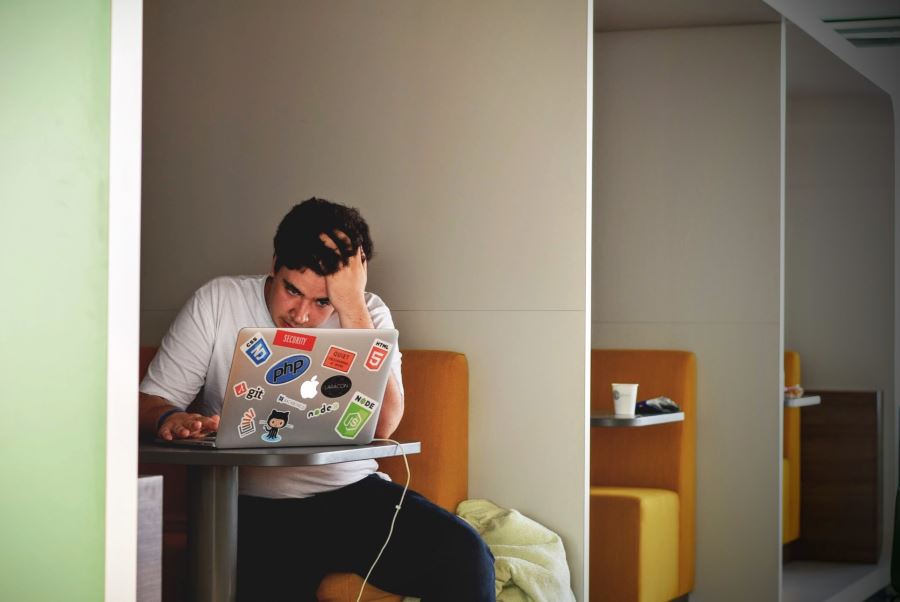 If you're an entrepreneur or small business owner, and you've struggled at any point with mastering a new business management skill, you're not alone.
A recent survey of Kiwi small businesses, commissioned by Prospa and conducted by YouGov Galaxy, saw more than three quarters (76%) of small business owners admit to having struggled with areas of business management.
Finance and accounting was the most common area of concern (39%), followed by IT and technology (31%), digital marketing (20%), and business planning and strategy (25%).
That same survey also found an almost total cross-over between the areas that small business owners struggle with, and those they felt which, if improved, would have the greatest impact on the growth and success of their business (with the addition of sales techniques).
Half of the challenge with learning a new business skill can be finding the right resources and tools to suit your schedule, learning style, and skill level. So, what are the options when you're looking to upskill in certain business areas?
Podcasts
If you're already an avid podcast listener, then you'll know they're the perfect source of snackable, hands-free content. And that doesn't have to start and end with your favourite true-crime series.
There's a wealth of free business-related podcast content available across a variety of disciplines – including marketing, finance, and growth strategy – all designed to help you learn about the latest trends, technologies, and techniques, and offer practical tips and guidance from some of the world's best business minds.
It pays to dabble in a few different podcasts at first, to find one (or several) with a format and style that appeals to you. Once you've built your library, you can tune in on your drive to the office, at the gym, or while you're cooking dinner. If you're time-poor, and keen to fit more learning into the time you have available, you can try listening at an increased speed – 1.2x works well for most people, and some of the pros even go for 1.5x.
LinkedIn
LinkedIn doesn't have to be just a recruitment or lead-generation tool – but can be a great resource for people looking to keep up with the latest trends and developments in certain business areas.
Following relevant groups and hashtags (like #socialmedia, #accounting, #smallbusiness) can help connect you with expertise and insight, not just from your existing network, but from industry leaders around the world.
These tools will send relevant, curated posts and articles straight to your newsfeed – and with LinkedIn's algorithms prioritising content based on engagement levels, it can be handy for filtering out less useful content.
Business mentors & coaches
As a country of small businesses, New Zealand is home to number of organisations that offer formal mentoring or business coaching facilities – including government agencies, incubator programmes (like The Icehouse), your local Chamber of Commerce or business association.
Mentorships provide direct access to people with relevant business skills and expertise, who can offer regular, tailored and timely advice – on general business practice and strategy, or specific areas of concern (finance, marketing, governance).
If you're thinking about recruiting a mentor from within your own network (which can be a more cost-effective option), consider getting an agreement and structure in place around the relationship – how often you'll meet, for how long, and any other expectations. Think about what you can give back to them, in return for their time.
Other organisations like Kea New Zealand exist to connect Kiwis in business, all over the world, to share skills and expertise – so if you have global aspirations, this is another avenue that could be worth exploring.
Business events & courses
If the classroom learning experience is more your style, there are short courses, seminars and conferences you can attend. Even some online courses offer a classroom style format where you can interact with professors and students in real-time.
Many tertiary institutes or polytechnics offer short courses in business management, while organisations like Chambers of Commerce, business associations and incubators, will regularly hold seminars, webinars and day-courses talking to a specific area of focus (many of them free).
Not only are these options a great format to upskill – but they can be also a fantastic opportunity to connect with other business owners in a similar space and expand your own networks.
While there are lots of great ways to upskill, sometimes improving an area of business management can require extra capital. If you're thinking of investing in new tech equipment or software or want to hire an expert consultant to support new projects – there are funding options available that can help. Alternative small business lenders (like Prospa) offer loans designed for small business that are fast, simple, and flexible, and let you seize the next opportunities to grow.
---