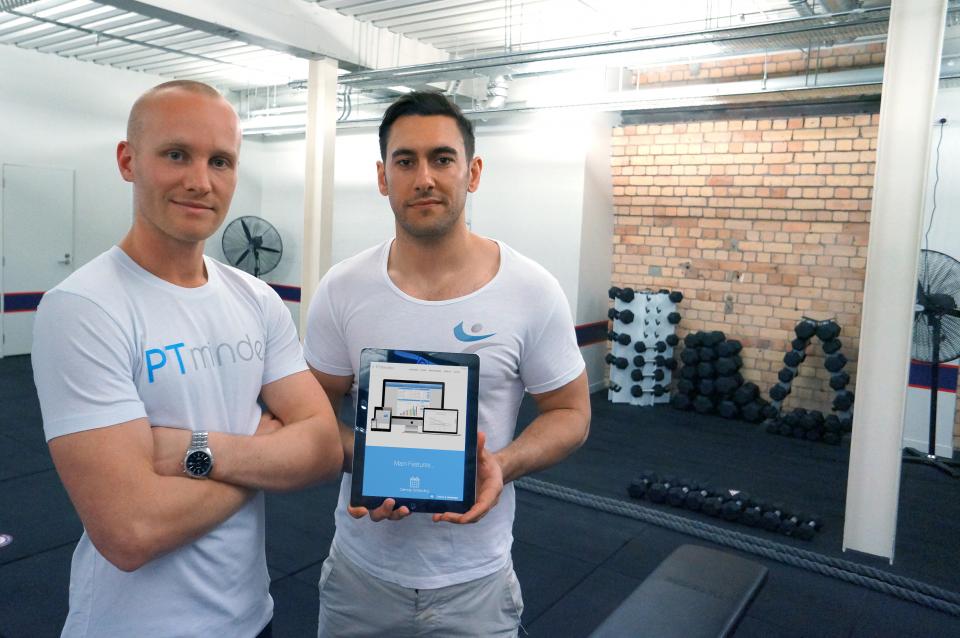 Founders: Callum Cook and Rick Thompson

HQ: Auckland
Tell us about your business?
PTminder is a cloud-based personal training business tool, designed for personal trainers to manage their daily business operations.

PTminder's main features are an online scheduling system, credit/debit card payments, automated SMS reminders, invoicing, and reporting.

PTminder also offers specific personal training features such as a workout and nutrition planner, online store, client assessments and staff management.

PTminder is a web-based system with mobile apps available in iOS and Android.

Who is your target market?
Self-employed personal trainers, personal training studios and gyms.
Where did the idea come from?
Callum first came up with the idea back in 2011 when he was a personal trainer in his local gym in Remuera, Auckland. Callum then joined forces with co-founder Rick Thompson, who now handles the IT and development side of the business.
What are your biggest unique selling points?
It's an all in one platform designed specifically for personal trainers – everything you need is in the one interface

We provide custom branded mobile apps

Ease of use – a simple but beautiful design

We also pride ourselves on our excellent 24/7 customer service
What are you most proud of?
We've processed 50 million payments, made over 2 million bookings, and helped over 100,000 clients.
What is the biggest entrepreneur lesson you would like to share with other Kiwis thinking of starting their own business?
The number one lesson is to be a great people person.

The absolute key to becoming an entrepreneur is how good you are with people. If you genuinely care about people, if you can surround yourself with people that are genuinely excited about what you're doing, if you can draw out the best in people, if you're good at praising people, not criticising people – this is the key. Be a great people person.
---

PTminder   |   Facebook   |   LinkedIn   |   Instagram   |   Twitter
Like this? Get entrepreneur articles by email.