Having a passion for teaching and childcare and spotting a gap in the market, Georgia took the opportunity to develop the unique concept of a premium babysitting service. Her main aim of creating a more stress-free experience for parents has meant her business is quickly gaining popularity and growing organically through word of mouth.
With a brand-new iOS app now accompanying the website, it is now even easier to book a hand-selected, police-checked babysitter through The Babysitters Club. We had a chat to Georgia about the good, the not-so-good, and the most rewarding times on her entrepreneurial journey so far.
Tell us about The Babysitters Club – what is it exactly that you do?
The Babysitters Club is a premium babysitting service, which makes it easy for busy parents to do the things they love or need to do, without the worrying about the safety and well-being of their children. Our sitters go through a vigorous selection process and are police-checked, reference-checked, and interviewed to ensure they are up to our world-class standard.
We have just recently released New Zealand's very first babysitting app – where parents can now book and pay for one of our hand-selected sitters through the click of a few buttons. Our aim is to create a world where the stresses and time consuming nature of finding an interactive, trustworthy and experienced babysitter no longer exist.
What's the story behind the business, who started it, how and why?
I began my Primary School Teaching Degree in 2012. Wanting more experience with children, and wanting to connect to the Mount Maunganui community more, my friend Kerry and I began chatting about creating a 'babysitters club'. The way we operated was COMPLETELY different to how it is now – we didn't get paid, we just got first priority on all jobs. I went traveling a year later, landed myself an au pairing job in London through a client who used 'The Babysitters Club', and it was then that I realised I can create a business out of this. When I came back from overseas, Kerry and I worked together to make it official and we experimented from there. We made no money and worked really hard during this time, and Kerry unfortunately ended up leaving due to work commitments. I luckily received an scholarship for startups not long after, and the business that many people had told me 'had no future' was pulled to pieces and remade, restructured and is now on its way to becoming a sustainable business.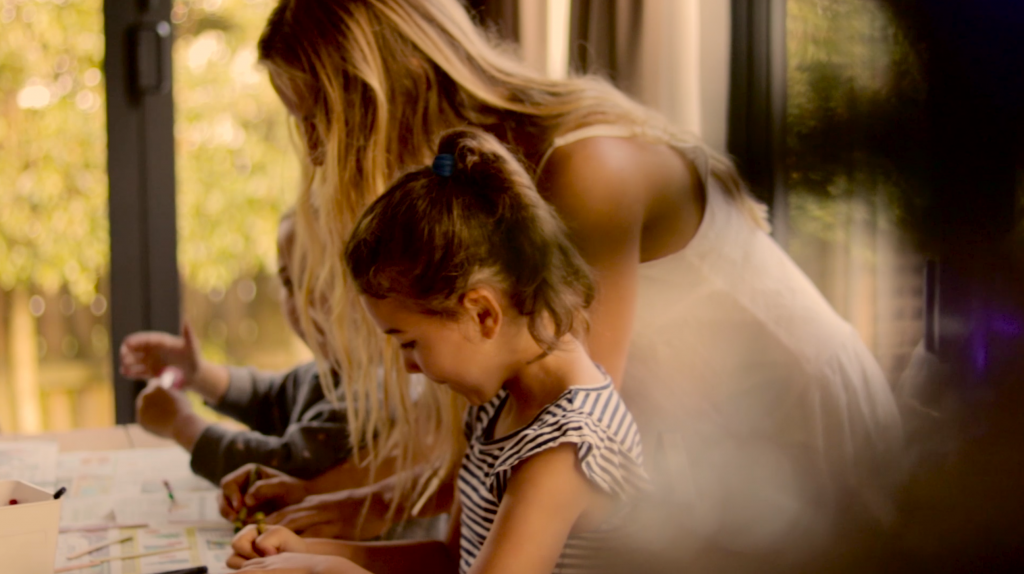 How did you survive the early days? Did you have any money? Did you make any sacrifices? How did you pay the bills and keep growing your business?
I was in uni for the first year, then went into part-time nannying and worked on the business outside of work hours (the business didn't pay me at the time). Money was very slim, but I made enough to get by – just.
I made lots of sacrifices and never quite understood just how hard it can be running your own business. I have worked every day for as long as I can remember. I can't go places where there is no reception, as I am on call every minute of the day and I can't leave the country. I have cried many days and nights and at times have thought to myself, I can't possibly go on – but that is just life I guess. It has been my dream to make this my job since the idea first arose, and I am determined to make this my reality.
How did you know you could build a successful business?
I really didn't know I could build a successful business. The only reason why I think this has worked is because I have a genuine passion for what I do, I understand my customers (babysitters and parents) and have a background in teaching, which has allowed me to take the standards of babysitting to the next level. If you believe in yourself and what you are doing, there is nothing that should be able to hinder your success.
How have you managed to get customers? How do you market your business and what advice do you have for others around marketing?
To be completely honest with you, most of our client base has come from referrals. When you have a service that 'wows' people, word begins to spread pretty quickly. Alongside that, we have pretty high ratings on Google, and keep our social media sites up to date. My biggest piece of advice for marketing would be that you HAVE TO understand your brand in order to market yourself successfully. By brand, I am not just talking about a logo, I am talking about your underlying values, vision, purpose – the whole package. You need people to feel connected to your business, and how can you connect to something if you have no idea what they are all about?
What are the three most important business skills you would advise up and coming entrepreneurs to develop?
Brand awareness/purpose

Customer service skills

Innovation
What are the three most important personal qualities you would advise up-and-coming entrepreneurs to develop?
Passion

Creative thinking

Communication skills
What's been the biggest challenge you've faced in building your business so far?
The biggest challenge I have faced was figuring out how to make a business that was sustainable for everyone – customers, babysitters and myself. It's difficult to be rejected by some who think your prices are too high – but my service focuses on quality and those who use TBSC understand that you get what you pay for.
Many people put off starting a business because they don't have any money. Does it really take money to make money?
I'm not going to lie, it does help to have money in any given situation, but you can start a business for next to nothing – you just have to be creative, hardworking and willing to make sacrifices.
In building your business, have there been times where you felt like giving up, and how did you keep yourself going through those times?
My gosh, there have been many times of 'I can't do this anymore', but the thing with owning your own business is there are so many more rewarding aspects to it that bring you back pretty quickly. To be honest, my sitters have allowed me to get through a lot of these really tough times. They are so supportive, they do their best in all that they do and the feedback I receive from parents about them has legitimately put me into tears of happiness at times. Our mission statement isn't 'your extended family' for no reason; they make so many people's lives better – not just mine.
---
Like this? Get entrepreneur articles by email once a month.