Kiwi tech keeps bees and keepers buzzing
---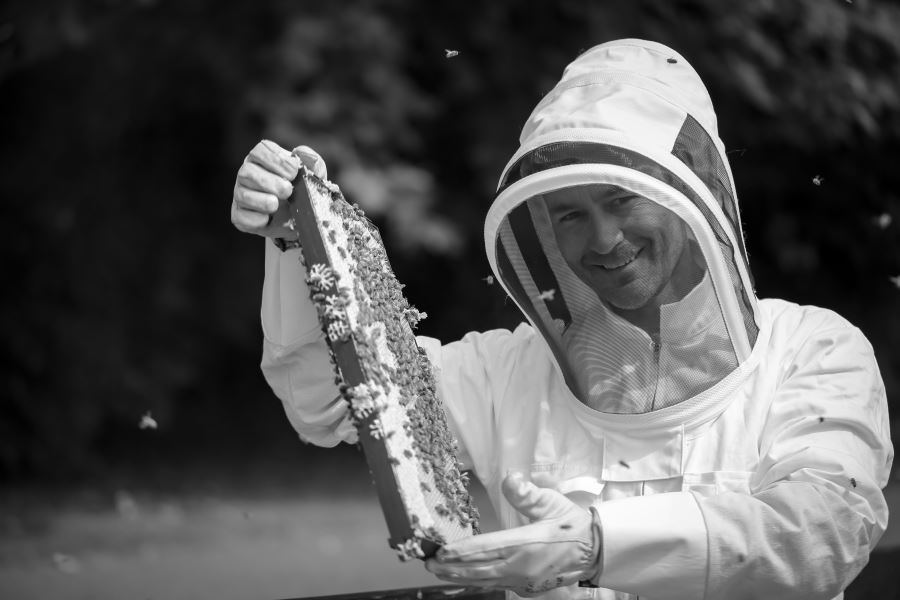 Born out of a private technology incubator (LayerX Group), Hamilton-based ModuSense is bringing cutting edge sensor technology to an ancient industry. Erin Westover explains.
Bruce Trevarthen has a way of entering into up-and-coming industries at the right time. In the late '90s, he started E-Solutions and brought major Kiwi businesses online. Rebranded in 2001 to ZeroOne, he helped build high traffic websites, such as AllBlacks.com, and ran the development team for Telecom, building their web presence and many of their platforms.
In 2008, he started theCloud (now branded vGRID), a company helping businesses utilise cloud services at a time when many people didn't know the term.
Trevarthen's knack at staying ahead of the curve has a lot to do with a natural curiosity.
"If I think back to childhood, the excitement was in pulling apart broken electronics. Friends of the family would donate their broken VCRs or stereos, and I'd try to build something new out of the parts. That was where the interest came from," says Trevarthen.
It's one of the reasons he founded LayerX Group, a private incubator that prototypes ideas and tests them in the market. If the idea gains traction, it typically becomes its own company.
In 2016, LayerX Group decided to incubate the idea of IoT, the Internet of Things. As a scalable, interconnected network of sensors, the massive amounts of data IoT produces lends itself perfectly to Cloud computing.
This time, Trevarthen and the LayerX team wanted to do something good for New Zealand.
"We thought, let's choose a single primary industry and go really deep on that and understand everything there is to know and apply technology to make it better," Trevarthen explains.
So, they decided to create an IoT solution for apiculture, otherwise known as beekeeping.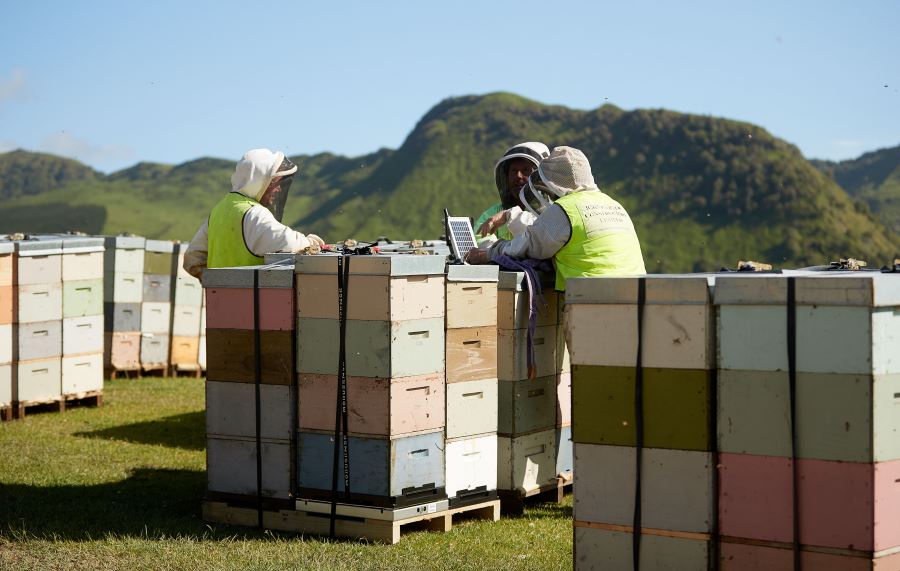 In New Zealand, Manuka honey represents a high-value commodity. While wholesale bush honey goes from $5-10 a kilo, Manuka honey can cost upwards of $100-200 a kilo.
"If you're going to need early adopters of technology, the industry needs to be one that has an appetite for spending money to do things better," says Trevarthen.
From a weather point of view, the last few years have been challenging for beekeepers in New Zealand. If conditions aren't right for flowers or for bees, honey production halts.
Trevarthen says people tend to forget that bees aren't making honey for us; they are creating long-term stores. Beekeepers come and take the honey, but they need to leave some for the bees.
Up to 80,000 bees live in a hive, and if it's windy or rainy, bees stay in and eat up to 2 kilos of honey a day. The entire harvest for the season can become at risk if the right conditions are not maintained.
"That's why monitoring is so critical," Trevarthen explains, "If the weather turns, you need to know, if the [hive's] weight is gaining and then it plateaus, you need to know. If the weight is reducing, you need to know."
"If you don't know what's going on, you can't alter your operational behaviour to accommodate it."
To figure out what IoT solutions beekeepers might need, Trevarthen learned everything he could about it. He spent time with beekeepers, completed courses, and became a beekeeper himself. He received enough feedback and engagement from commercial companies to trial equipment, data collection, and analysis.
By 2019, his idea for apiculture went from concept to business. Today, ModuSense is an IoT platform that provides data-gathering solutions for apiculture and agriculture, using sensors and Cloud technology.
With both cellular and satellite capabilities, it doesn't matter how remote sensors are.
ModuSense recently became the first company to transmit commercial data through California-based satellite start-up, Swarm Technologies. Swarm's uniquely small satellites enable the company to provide global network services and user hardware at the industry's lowest cost and deliver maximum value across industries where IoT devices operate in rural or remote areas. In the past, sending data via satellite would cost hundreds of dollars every month.
Using Swarm's data network, the ModuSense gateway satellite costs are now 20-30X less than previous versions. A game-changer in making data collection viable in very remote locations.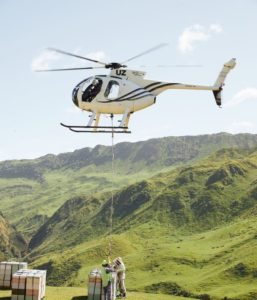 Later this year, ModuSense will launch a new in-hive 'Brood Monitor' sensor, which keeps beekeepers from having to open up their hives quite so often to inspect bee colonies. The sensor has been in trials for three seasons already and includes some very smart data analytics.
Every time a beekeeper opens a hive, bees temporarily produce less honey. Bees have to work hard to bring the hive back to 34 degrees, which means they consume more honey. Additionally, every time beekeepers crack the seal for inspection, bees spend up to 24 hours resealing. The queen stops laying eggs, and the bees stop foraging.
"Every time you do that, you disrupt the normal flow of the hive. So, if you're collecting 5 kilos a day, that's a day of harvesting. You've lost 5 kilos for that day, for every hive you opened" says Trevarthen.
Right now, there's not a lot of innovation in the space, especially for single sensor technology like the Brood Monitor. However, Trevarthen knows how quickly that could change.
"Like all tech, you're going to collide within the same 12-month period. You've got to put your foot to the floor and innovate faster than anyone else. Even if you have an advantage on Day 1, you don't necessarily have that advantage a week later. "
With 5,000 prototypes of the production version ready for trial, Trevarthen believes the timing could be perfect. Although beekeeping is thousands of years old, the challenges remain the same. But with the innovation in IoT, expectations are changing.
"When the next generation of beekeepers enter the workforce, one of their first questions will be, where is your measurement? How do you know that this process is a good process?" says Trevarthen.
Having a network of sensors allows things like beehives and farms to talk to those who tend to it. It keeps processes efficient and enables higher productivity.
With the growth of IoT and fundamental requirements to be more productive, Trevarthen believes the hunger for this kind of data is only going to grow exponentially.
---