Unfiltered raises $1.2 million from investor "A-List"
---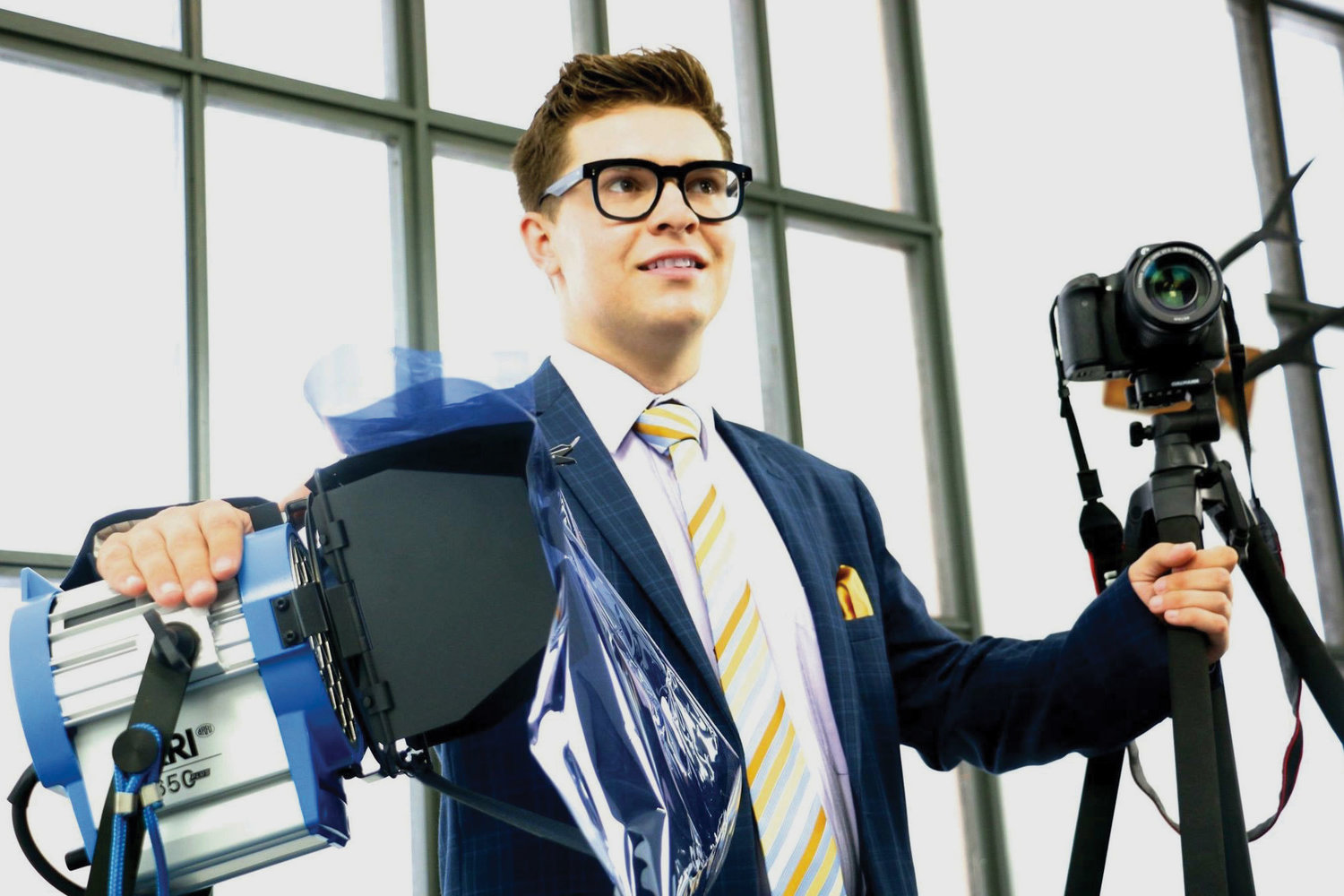 Young New Zealand entrepreneur Jake Millar has raised $1.2 million in 'seed capital' to fuel the growth of Unfiltered, as the company prepares for its United States launch.
The investor "A-List" announced by Millar includes: Rob Fyfe (CEO, Icebreaker), Kevin Roberts (Founder, Red Rose Consulting), Sara Tetro (Founder, 62 Models), Diane Foreman (CEO, Emerald Group), Tim Norton (Founder, 90 Seconds), Adrian Burr (Investor), Justin Wyborn (Investor), Gavin Faull (​Owner, Chairman and President, Swiss-Belhotel International), Jonty Kelt (Founder, Fantail Ventures), Aaron Bhatnagar (Investor and Venture Capitalist) and Queenstown Resort College.
Speaking from New York City, Millar, Co-Founder and CEO of Unfiltered, says he is "extremely proud to be working with so many amazing investors and friends. I am very excited about the opportunity of creating value together over the coming years."
"Going into this capital raising process, I was always confident that we would raise the desired funds, however, I have been blown away by the calibre of investors we have attracted. I am really proud to have each and every one of these investors on board, and the team and I are humbled by their support and confidence."
Millar, 21-years-old, says the $1.2 million seed capital will be primarily used to grow the startup's leadership team, and fuel B2C (business-to-consumer) growth in the United States through digital marketing. Funds will also be invested into new technology, with Unfiltered set to unveil a new world-class $300,000 digital platform next month.
Speaking of his newest investment, Kevin Roberts said that, "Unfiltered is a Company that can really go places. It's a great idea, with early traction and with limitless international potential. The world's mobile and desktop screens are hungry for content; content which is compelling, uplifting, fascinating, quick and optimistic. Unfiltered is in a great position to deliver just that."
Rob Fyfe explained how he "invests in people not businesses. I have known Jake since he was 16 and he is one of the most inspiring young New Zealanders I have met in my business career. Sara and I are thrilled to be given the opportunity to support him to pursue his ambition."
Diane Foreman agreed, saying "I invested in Unfiltered because Jake is one of the most authentic people I have met. He is genuinely a lovely person who cares deeply not just about issues but about people."
"As Eleanor Roosevelt said, "great minds discuss ideas; average minds discuss events; small minds discuss people." I invested in Unfiltered because it's all about ideas."
Unfiltered was co-founded by Millar and Yuuki Ogino in November 2015 (leading Australian business leader Richard Bell joined as Chairman in July 2016) and was born out of frustration by the lack of in-depth business advice online. In 15-months, Unfiltered has grown from strength to strength, today boasting interviews with the likes of Virgin Group Founder Sir Richard Branson, WeWork Co-Founder Miguel McKelvey, Tesla Co-Founder Ian Wright and General Motors President, Dan Ammann.
Unfiltered focuses exclusively on business education, and has built a reputation for securing interviews with some of New Zealand's, and the world's, lowest profile business masterminds through a "high-trust, strong-relationships model."
Speaking about Unfiltered's success, Millar explains that "more and more people are wanting to do something great with their lives, and have a desire to make a difference, but they lack the tools and know-how to create a valuable business. People are wanting more: the latest research says that 40% of Kiwis are unhappy with their job."
"The current education system does very little to support entrepreneurship, failing to provide the next generation with the tools they need to achieve their business dreams."
While still at Christchurch Boys' High School, where he was Head Boy, Millar famously spurned a $40,000 scholarship to study law at Otago University and went on to start OOMPHER, a careers startup, after being inspired by Sir Richard Branson's autobiography.
OOMPHER was sold to Government Crown Entity Careers NZ when he was just 19-years-old, with Millar becoming the first teenager to ever sell a business to the New Zealand Government.
Millar's father, Rod Millar, was a Director of Skydive New Zealand, and died in the Fox Glacier Plane Crash in 2010. Speaking of his influence, Millar says "I am sure he would be extremely proud of Unfiltered today. We talked about business a lot growing up, and he definitely inspired me to live my life to the full, work hard and follow my passions, which I try and do every day."
Unfiltered is set to make an announcement next month regarding its Board of Directors.
---
About Unfiltered
Unfiltered works with 14 commercial partners: AMP, Spark, Callaghan Innovation, PwC, Humankind, NZTE, Craigs Investment Partners, University of Auckland Business School, Bell Gully, Bayleys, Swiss-Belhotel, Kea NZ, Pure SEO and Crane Brothers.
Paid subscribers to the Unfiltered include Fonterra, McKinsey & Company, BNZ, Russell McVeagh, Simpson Grierson, Beca, Ray White and Pie Funds, Ray White and numerous high schools.
Since launch, Unfiltered has released 110 Game Changer Series interviews, attracted more than 1.65 million video views, 147,592 users and has an active community on Facebook, with 16,705 Facebook likes.