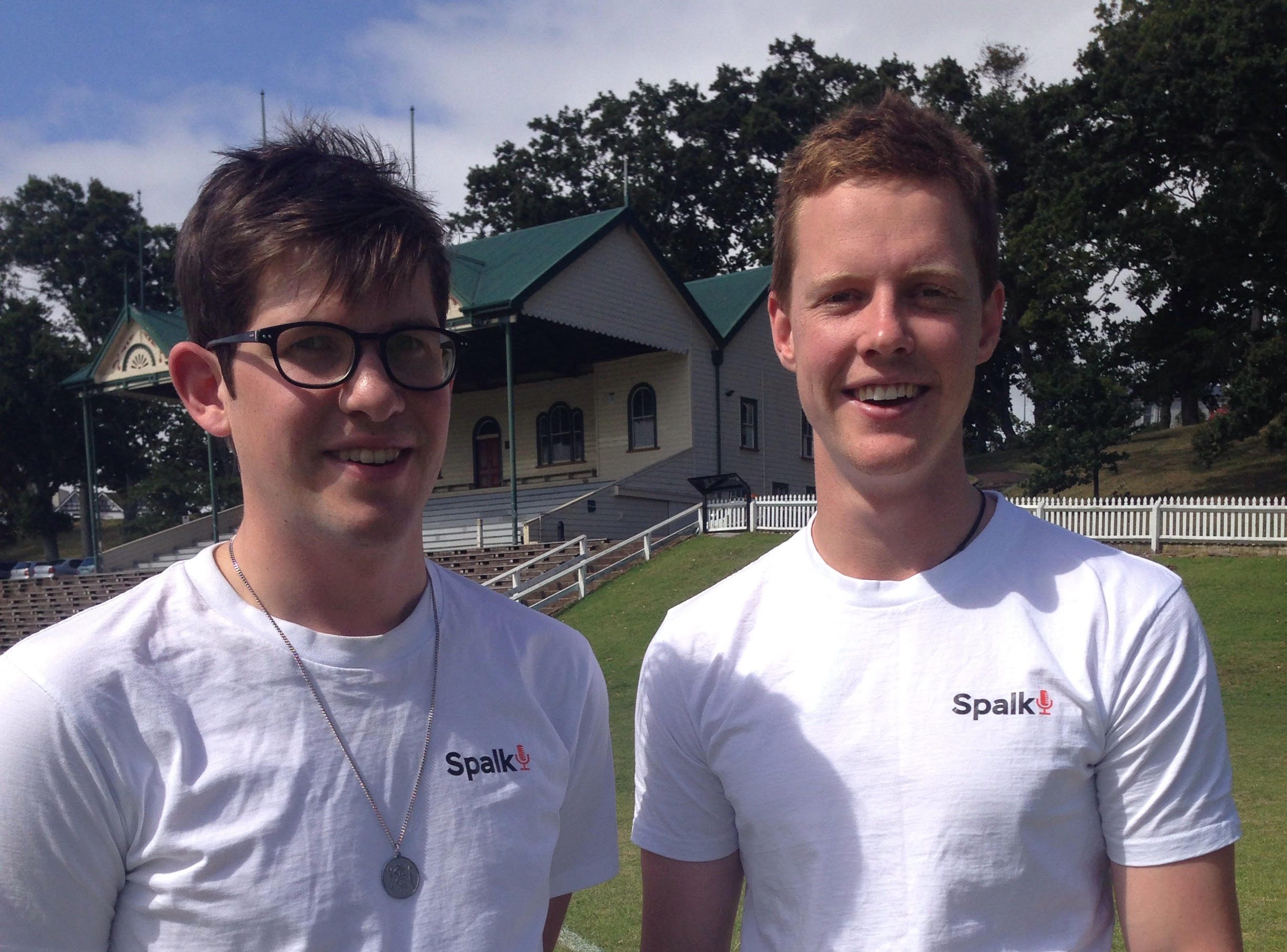 Founders: Ben Reynolds & Michael Prendergast (CTO)

HQ: Auckland
Tell us about your business.
Spalk is software that injects and synchronises alternate audio commentary to live sports broadcasts.
Our software solves the age old problem of the regular sports commentators not matching the tastes of the whole audience. With Spalk, sports broadcasters are able to offer multiple commentary choices for viewers to select from.
We've seen great use cases with multilingual and fan commentary on live sports. We license our API to broadcasters, along with having our own platform on spalk.co for amateur and college sport.
Commentators love us because they can commentate from their laptop and build their own profile and audience.
You can check out a demo video of Spalk on Maori TV's site here.
Who is your target market?
We've got two major customer groups.
Broadcasters and Premium Rights Owners. For example, in New Zealand we work closely with Maori TV and are also talking to several of the major sports leagues in the USA.

Amateur and college sports. If a club or college is streaming content, Spalk can add commentary to it. We've worked with (nearly!) every sports league and University in New Zealand, from cricket and rugby to squash and futsal! We've integrated with YouTube, Livestream, uStream and several other major streaming platforms, meaning any live content on the web can be posted to, and commentated, via Spalk.



Where did the idea come from?
Michael and Ben initially came up with the idea when we started commentating sports games, for fun, using a free internet radio tool in our flat on the weekends.
We quickly built an audience numbering in the thousands, and started building a roster of our friends to guest commentate different games.
We soon realised how bad internet radio tools (like Mixlr) are for sports commentary, because your audio is up to two minutes out of sync with the live video and you're competing against the broadcasters.
We went away and built Spalk. Version one could synchronise remote audio to YouTube Live videos, and now we can actually do the synchronisation and injection on broadcasters' streams.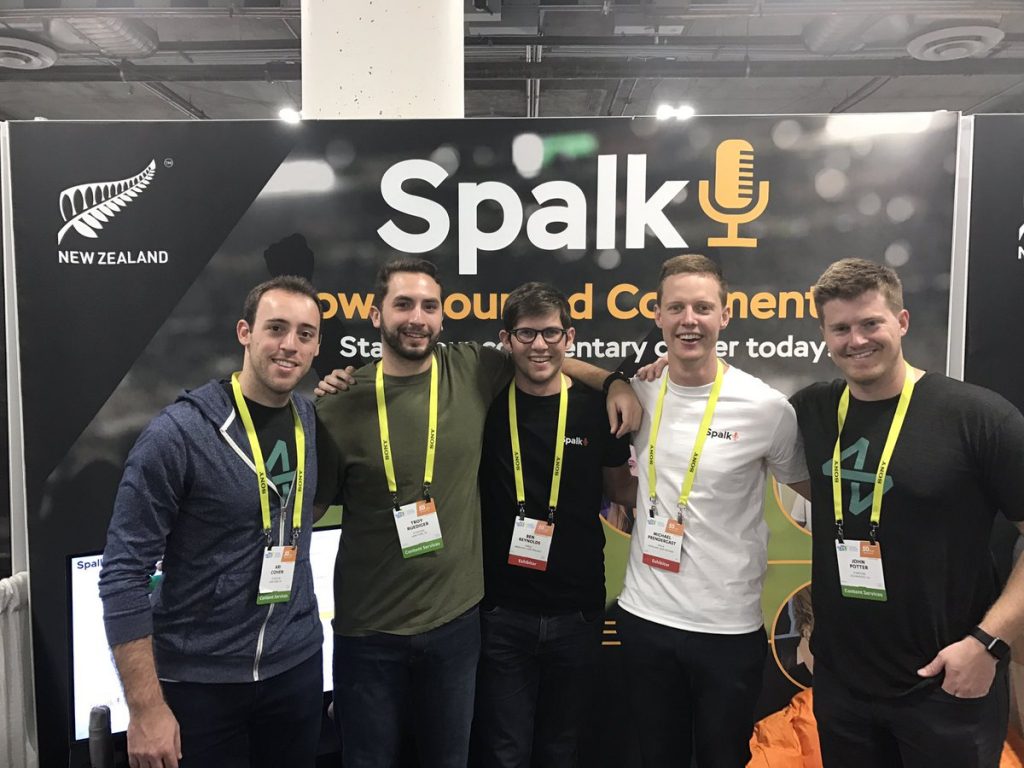 The Spalk team met with several partners at CES 2017 in Las Vegas.
Have you started or owned any businesses BEFORE this one?
Ben: I ran a little coffee business when I was 13/14. Mum and dad would drive me out to sports events and I'd make coffee to sell for $3 a pop. I ended up buying a $5k van to store the machine and a few professionally done signs. I wouldn't quite call it a proper business, but I learnt a lot about my way of doing business.

What are your biggest unique selling points?
Viewers can pick a commentator to suit any taste, language or style.

We do the synchronisation in the client (browser or mobile app), so there is no messy server-side integration.

Our partners have seen average increases in live audience sizes of >70%!
What are you most proud of?
We've built a team of 5 young people who are changing the game when it comes to live sports broadcasting.

Maori TV integration – it's fantastic to be able to offer English, Te Reo and other language commentaries on broadcast level content. It opens up so many new audiences to sport.

Raising our Seed Funding Round (to be announced end of February!)

Being a part of the Vodafone Xone accelerator program. It opened up a lot of doors for us and was great to be able to partner with Vodafone on a number of projects.



What is the biggest entrepreneur lesson you would like to share with other Kiwis thinking of starting their own business?
You make your own luck – so the more times you put yourself in the position to win, the more likely you are to taste success.
---
Like this? Get entrepreneur articles by email.