Why there's no such thing as 'free' web traffic
---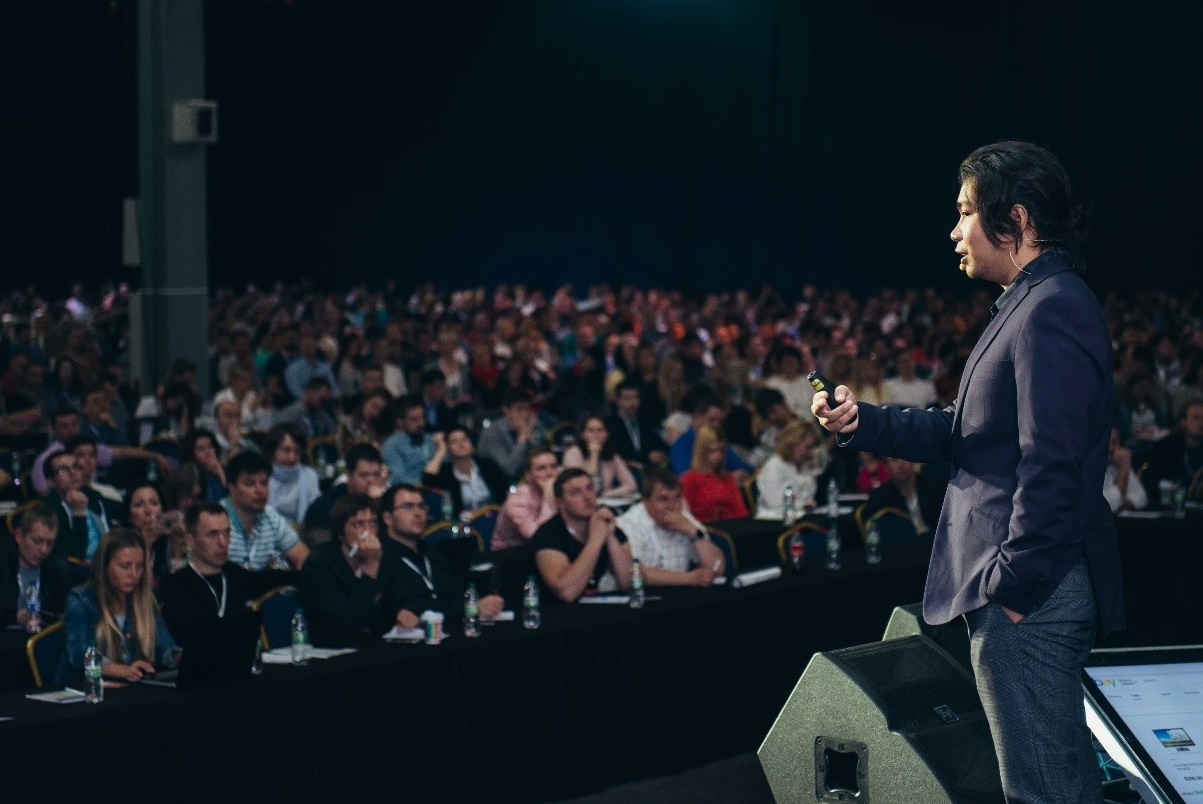 Roland Mirabueno at the Genius Marketing Summit in Kiev, Ukraine
If you are in business online, there are two things you should be focused on: driving traffic and converting your traffic into sales.
Most companies work on generating what's known as paid traffic and 'free traffic'. However, there is a little known fact about this 'free traffic'. It is a myth that has grown and spread, and it diminishes the truth about each visitor that comes to your site.
Don't believe this myth another day. Here's what you really need to know about traffic to be successful.
THERE'S NO SUCH THING AS FREE WEB TRAFFIC
Catchi's senior conversion specialist Roland Mirabueno recently spoke at the Genius Marketing Summit in Kiev, Ukraine, where he highlighted the importance of conversion rate optimization, pinpointing the fact that each visitor to your website is the result of some kind of cost your company incurred.
First, there's paid traffic where you bid for keyword rankings and score with platforms like Google AdWords. Paid traffic costs you directly but tends to pay off fairly quickly and helps you to gain visibility on search engine result pages.
On the other hand, there's organic 'free' traffic, which is the traffic you get by providing your audience with quality, consistent SEO content. This requires a lot of time, skill, and patience before you'll start seeing results. And not only that – often times you need to hire a professional writer to create good content on an ongoing basis; you need someone to manage your social media pages; you need an SEO professional to optimize your website, etc.
Whether the costs you incur for driving organic traffic to your site come in the form of outsourcing, hours spent maintaining your site, or the fees you pay an SEO agency on a monthly basis, every person who visits your site because of these actions has a cost. Although it's not as direct or straight forward, it is a calculable cost.
MAKE THE MOST OF YOUR TRAFFIC OR LOSE
So when it comes down to it, you are paying for your website's traffic, whether in the form of time or money; direct or not.
Each visitor has a value. If you're not converting your traffic into paying customers, you're losing out on your investment, and wasting time and resources. It's important to analyse which traffic-driving efforts are actually resulting in conversions so that you can invest more in those and scrap tactics that aren't as effective.
Time is money. Don't waste your time. Track your customers and focus on the top sources for your business. You'll be amazed at how much your business can grow when you make small continuous adjustments in the right direction.
---
Luca Catania is a conversion rate specialist at Catchi
Like this? Get entrepreneur articles by email.