Founder/s: James Fuller, Claire Fuller, Richard Freestone 
HQ: Wellington, NZ

What problems do you solve and what products or services do you sell?
Hnry is revolutionising the world of self-employment by bringing the world of tax and compliance in to the 21st century, effectively providing 'self-employment in a box' on a pay-as-you-earn basis.
When you're a self-employed individual, freelancer, contractor or sole trader, you're unfairly targeted with a huge burden of tax and compliance.
With Hnry, every time an individual earns, Hnry calculates and pays exactly the right amount of tax straight away. Hnry manages their invoicing and expenses, as well as automatically filing their taxes for them. Hnry gives self-employed people the confidence to focus on doing the things most important to them, and ensures that self-employment is simple and accessible for anyone.
Who and where are your target customers?
Our target customers are the 400,000+ self-employed people living in New Zealand. These can range from professional contractors to freelance creatives, to tradies and taxi drivers. It's not just New Zealand, we recognize that globally the "gig economy" is making a huge impact on self-employment, providing opportunities for individuals to work flexibly across multiple jobs and clients concurrently – and that's why we plan to take Hnry international.
How and when did you first come up with the idea for your business?
The idea for Hnry started when my co-founders and I, who were contracting at the time, realised that 'worrying about tax' was taking far too much of our time, head-space and effort, and we thought there had to be a better way.
On the flip side of this, we're seeing an exponential rise in the 'gig-economy' globally, and in the opportunity for anyone to sell their services on short-term, flexible contracts.
Surely we could make a service to just do it all on behalf of us, making sure that we paid the exact amount of all taxes automatically, and never had to worry about receiving hefty fines or penalties. And thus Hnry was born!
What are your three biggest unique selling points?
Hnry employs state-of-the-art automation and predictive analytics technology, to reduce the need for manual intervention in calculating and filing taxes, as well as ensuring that our customers only ever pay the exact right amount of tax on every dollar they earn.
Others in our field rely on antiquated paper-based or manual processing, expecting end users to be deeply involved and educated on the tax and compliance system.
Hnry understands that no-one becomes self-employed to learn about tax; they're following a dream, or a new career path, or just working in an industry that expects you to be self-employed. We know that educating people on their responsibilities is not the answer, taking care of their responsibilities for them, is.
What are three things about your business that you are proud of?
We're really proud of our company culture. We've assembled a team based on people-fit – hiring smart people who have passion and enthusiasm for the product, and who genuinely believe in the value we're providing to people.
We're also very proud of our early-adopter customers who joined us first over a year ago, and who are all still with us today. They wore the pain of the emerging MVP's (minimum viable products) and experiments, and every one of them helped shape the service that Hnry is today.
Finally, we're really proud of the community we're building around Hnry. For us and our customers, there's a real sense that we're doing things really differently, that we're all part of something really exciting, and that what we're doing will really make a difference to a lot of people.
How do you market your business and what advice do you have for others around marketing? 
Our approach to marketing at this stage is about building relationships with organisations that employ self-employed individuals, to help them understand how best to prepare for, and take advantage of the growing trend of leveraging the self-employed workforce.
Through this, we are finding that a lot of organisations want to help their self-employed staff become as efficient and comfortable as possible, by providing use of the Hnry service to them.
We also look to engage online and face-to-face with self-employed individuals on a personal level – for example, we are often out and speaking with artists, graphic designers, hairdressers, drivers, just to name a few. The biggest marketing challenge is that people don't realise that there is an easier way and that there is another option other than doing it all yourself or having an accountant do part of the job!
Our main advice around marketing would be to ensure you tailor your message to different customer personas – we work continually to refine our messaging to ensure that potential customers can see how Hnry solves problems for them. It's not about generic messaging and content, it's about really understanding the different pains felt by your customers, and ensuring you can articulate the value of your service in their terms.
What's been the biggest challenge you've faced in building your business so far?
Our biggest challenge was all of the legal and financial hurdles we encountered right when we started in early 2017. We had to spend a long time refining and crafting our business model so as to comply with multiple layers of legislation. Whilst it took a long time to get right, we're so thankful that we took that time early on, as it has given us the confidence to start scaling quickly, knowing that we've met all the right conditions and legal parameters, and we can therefore deliver great service for our customers.
What is the biggest entrepreneur lesson you would like to share with other Kiwis thinking of starting their own business?
We'd say our biggest lesson would be about tenacity and resilience. When we first started out, we were told (mostly by the accountants and bookkeepers we were disrupting) that we couldn't do what we were trying to do. They actively resisted what we proposed, some even going as far as to give us "1-star" ratings on social media to try and dissuade people from signing up with us. One accountancy firm even hired another firm to try and disprove our business model (they failed) – all because we represented the new wave of automation that was transforming their industry. Without tenacity and resilience, we might have given in, but we knew we had a product that customers wanted, so we kept moving and fighting, and that's really given us the confidence to be where we are today.
---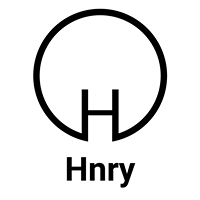 ---
Like this? Get entrepreneur articles by email.
Innovation Nation is a new series showcasing stories of innovation and entrepreneurship from around New Zealand.
THANKS TO OUR SUPPORTERS: