Putting charity and quality first in the gastropub game
---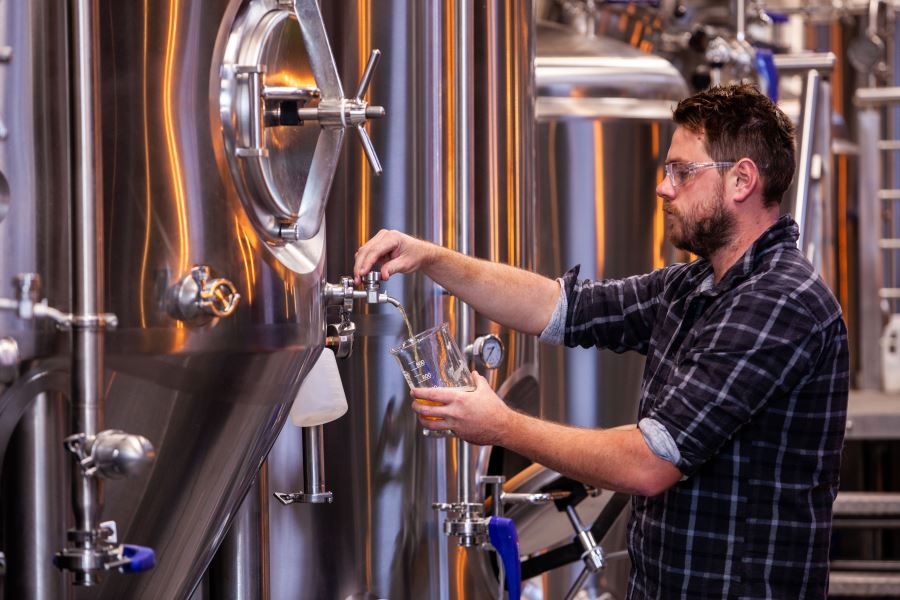 The innovative Taranaki brewpub which began fundraising years ago with a single keg of beer has passed a major goalpost: $50,000 raised for charity. 
With a motto of 'Drink beer, do good,' Shining Peak Brewery has made the most of its central New Plymouth identity since it brewed its first batch in February 2019 in a building which was previously a second hand washing machine store. 
Each month, the company gives 5% of beer sales back to local charities, an all-round rewarding approach which cements its brand of being Taranaki community focused. 
The giving-back ethos was established on "Day One", when Shining Peak set out to operate as a social hub while delivering high quality beer that will not be put in front of customers unless it passes stringent quality tests. 
Hailing from Inglewood, head brewer and GM Jesse Sigurdsson, co-founded Shining Peak in 2018 with hospitality entrepreneur Ajinkya Jagdale and Daniel and Rene Radcliffe, a couple who led the massively successful International Volunteer HQ from 2007 until 2019.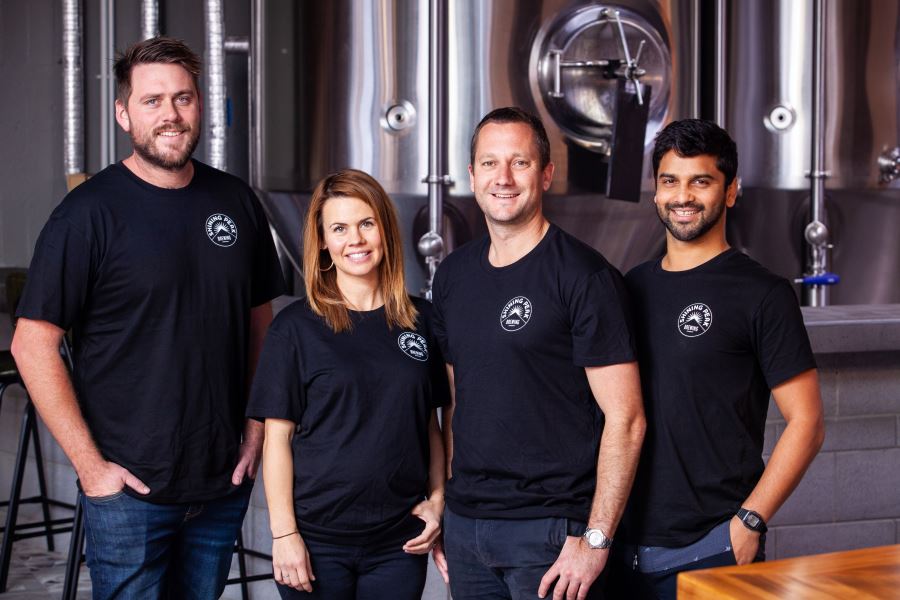 Today the team operate a brewery which performed outstandingly well at the Brewer's Guild of New Zealand Awards 2019, winning a Best in Class Trophy for its Octopus Clamp Dark Lager in 2019, and eight other silver and bronze medals. 
"We also won Best Bar in Taranaki for 2019, and we recently ticked over $50,000 in donations back into our community, of which I'm most proud from those milestones," Sigurdsson says.
The philanthropic model – which has resulted in donations to charities including Mellowpuff Trust, St John and Multiple Sclerosis NZ –  dates back to well before the company was established when a single initial keg brewed by Jesse was auctioned to raise $5000 for charity. 
"When we got together and set this place up, we thought it was important from the very beginning," Sigurdsson says. "We've been very strict and even during the COVID months didn't consider dropping it. Everybody wins: it's a great narrative. It shows our locals that we genuinely care, like we are genuinely welcoming. We possibly sell 5% more beer because of it. Every business should do it if they can.
The community focus extends to creating parochial products for the local market, too – in particular a 4% mild draught beer, Taranaki Amber, created as part of a deal to become the beer sponsor of Taranaki RFU club and games.
In 2021, disruption – that is, fighting for high standards – will continue to be a mission for Shining Peak in a market in which it's easy to put out a specialty craft beer and commoditise the product until it isn't a specialty any more. 
"There are some beers on the shelves that are lacking in quality and that's damaging because it gives people the wrong perception about what good beer should be," Sigurdsson says. It's about balancing ambitions of maximising beer production, and maintaining independence while fighting to keep beer quality high. 
Good quality, to Sigurdsson, means being willing to put cash into your product, and provide good quality ingredients and processes – in this case, cleanliness and yeast and fermentation health."
As Sigurdsson puts it, "We are very much aiming to become 'the local beer.' You know that if you're coming to Taranaki, that you should be able to find a Shining Peak Beer."
---