"It takes a whole country to raise a startup," angel investors
---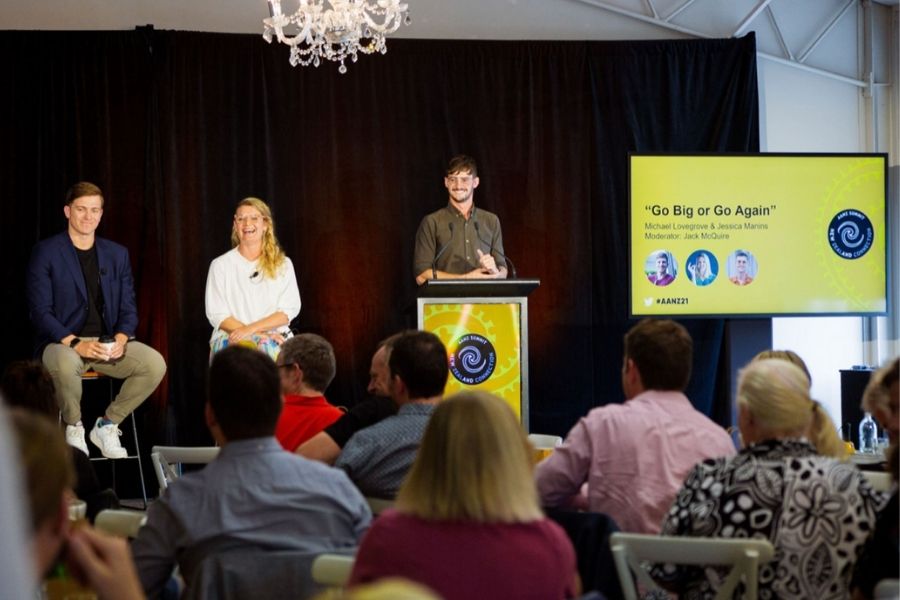 "Following last month's annual Angel Association Summit, we asked Angel Association Chair Suse Reynolds to give us a run down of the event and what the key takeaways were for NZ founders who may be contemplating angel investment this year."
NZ Entrepreneur: For founders who haven't heard of AANZ, who are you and what are you all about?
Suse Reynolds: Angel Association NZ is all about supporting the creation of New Zealand born, world changing businesses. We are super focused on helping venture backed startups (founders and investors) to deliver outsized financial, social and economic returns. We get a huge buzz from doing this through work grounded in mutual support and facilitating great connections. We want to be a powerful part of the startup community's mahi to create a huge pool of talent and capital for innovative startup companies.
Our 50+ members represent over 900 early stage investors. They include all of New Zealand's angel networks, a raft of early stage venture funds, our tech incubators, crowdfunding platforms and other key players supporting high growth startups like law firms, accounting firms, wealth management providers, crown research tech transfer entities and some of our wonderfully supportive government partners like NZTE, NZ Growth Capital Partners and Callaghan Innovation.
We hold an event just about every week during the year bringing together our community to learn from each other, share connections and support each other to be ambitious and brave.
One of our favourite events is Runway. We hold it three times a year and it brings together about 40 founders and 40 investors for three highly interactive and relevant workshops focused on scaling startups. Education is important but the bigger goal for Runway is that those coming along make a bunch of terrific new friends and connections and help each other to be fabulous.
NZE: What are some of your (AANZ) key goals in relation to the funding of startups and early stage business founders in Aotearoa?
SR: Given our gig you won't be surprised we have some big aspirations for angel and early stage venture investment in Aotearoa.
This is anchored in work to support connectivity, lift capability, attract more capital and jazz up a big culture change to see every kiwi back or build a startup.
So what are we delivering?
Vision and Metrics – raising capital
By 2030 Aotearoa will be generating at last 5 unicorns per annum
By 2026 at least 10 new institutional funds will have an innovation or early stage offering or offer exposure to the asset class.
Doing Deals Together Well – supporting connectivity and capability
Supporting founders and investors to raise the right capital at the right time, in a timely way, with the right terms to support venture success.
Supporting our Superstars – amplifying capability
Our superstar investors generate an outsized share of New Zealand startups' success. Supporting them to do their thing and building the pipeline of superstars will create a powerful magnet or core of success and capability.
Diversity Equity and Inclusion – creating the right culture
Greater levels of representation and partnership with all the peoples of Aotearoa, and especially mana whenua, will lift the effectiveness and success rates of our startups.
NZE: What exactly is an angel investor anyway? And how are they different from venture capitalists?
SR: The fundamental difference between an angel investor and a venture capitalist is that an angel investor is a person who invests his or her own money. Venture capitalists are investing money they have raised from others called "limited partners" or LPs. LPs are individuals, family offices and other institutions providing money for the venture capital firm to invest in startups.
NZE: You've just had a big hui in Wellington – your annual Angel Investment Summit. What was that all about?
SR: Every year we gather about 150 or so of the community together for a day and a half to share stories and insights about early stage venture investment. As those of you who are startup founders and investors will know, 90% of growing a startup is hard graft. So we want people to come away from the summit with their belief in their mahi amplified and knowing there is an amazing crew of people who will help and support them.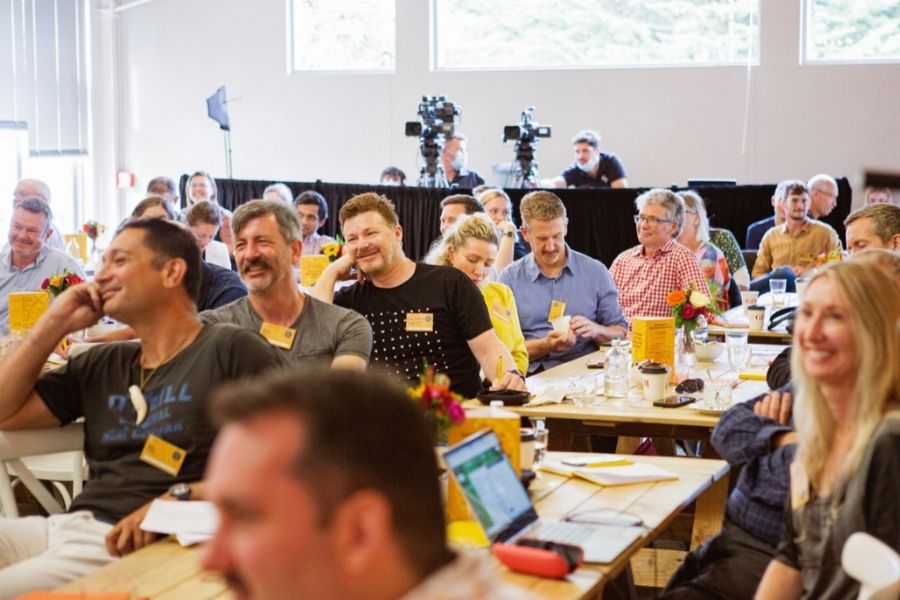 NZE: What are some of the key takeaways from the summit regarding the state of angel investment in New Zealand? Should founders expect to see more, less or the same in terms of investment activity this year? Has COVID spooked investors or what?
SR: The most inspiring takeaway from this year's Angel Summit was the sense of community and our shared sense of purpose.
All of us who were there are gunning to create outsized value and impact. There was a real awareness that we need to lean on each other more for support and look after ourselves and each other… our fellow investors and founders … to create this impact.
We challenged ourselves to talk about more failure and adversity. We acknowledged though that being resilient doesn't mean it's easy to navigate failure and adversity. It's not!
It takes a whole country to raise a startup – academia, professional service providers, government, financial institutions, corporate NZ and private investors.
The summit reaffirmed that we have all these components and that we can't go to bed thinking someone else has got this… we have all got to pull together to create incredibleness!
To your question about funding… we are just collating the data from last year and all the signs are that 2021 was a super huge year.
Will this year be the same? Certainly those at the summit would like that! But to be honest the levels of investment seen in the last year or so are just not sustainable. And whether any individual company secures investment is so context dependent.
NZE: For any founders considering seeking angel investment this year, what are your three most important pieces of advice or information that you would like to convey to them?
SR:
Keep honing your value proposition – what's the pithy, acute problem(s) you are solving to bring joy to customers and stakeholders.
Always be building genuine relationships with aligned investors – remember people do business with people – it truly is all about relationships.
Channel Dory from "Finding Nemo" – 'keep swimmy, swimmy, swimming' – tenacity plays such a big part in startup success. Don't give up! But/and take care of yourself!!